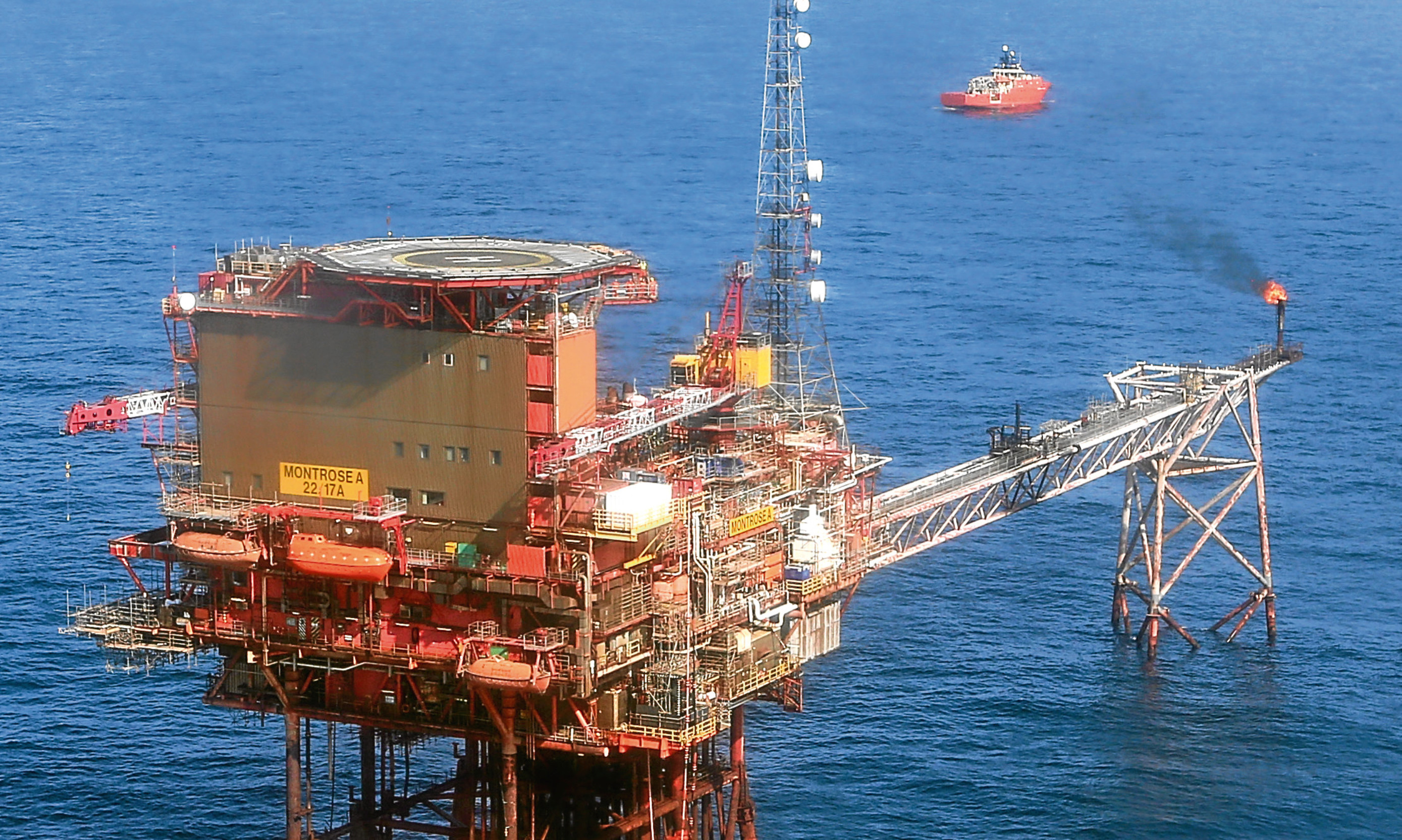 Sir, – In his letter to the Courier on March 11, Les Mackay describes the abysmal handling of North Sea oil riches by successive Westminster governments.
He rightly illuminates their incompetence, but does not mention their outright deceit when it came to hiding the potential wealth from the Scottish populace.
In 1975, at the start of the oil extraction, Professor McCrone wrote a report detailing the possible oil wealth that would accrue to an independent Scotland.
This report was kept secret for 30 years by the Westminster governments precisely because they realised it would massively encourage the drive for independence.
Similarly, prior to the 2014 referendum, the Unionists down-played the reserves of oil around Scotland, saying they were practically exhausted, when this was known to be incorrect.
Now we have the figures from the Government Expenditure and Revenue Scotland (GERS) that appear to prove that Scotland is a fiscal basket case.
These figures are compiled by Scottish civil servants from data supplied by the UK Government and were originally conceived to show Scotland's economics in the worst possible light. There have been some modifications to their compilation, but as it says on the GERS homepage: "The primary objective is to estimate a set of public sector accounts for Scotland through detailed analysis of official UK and Scottish Government finance statistics.
" GERS estimates the contribution of revenue raised in Scotland toward the goods and services provided for the benefit of the people of Scotland."
Note the use of the words "estimate" and "official UK (statistics)". They cannot give accurate figures because there is no Scottish Statistics Office to gather the correct figures.
The standard of accuracy of the GERS figures can be deduced from the fact that, with just 8% of the UK's population, Scotland is supposed to be responsible for 54% of the UK's annual deficit.
This is plainly a ridiculous figure, patently produced to undermine belief in an independent Scotland's viability.
The Westminster government will leave no stone unturned in their hunt for fallacious arguments to hold on to Scotland. Be prepared.
Tony Perridge.
29 Attadale Road,
Inverness.
Saddling debt on children
Sir, – I was most disheartened by new chancellor Rishi Sunak's first Budget.
It demonstrates that the government has no intention of stabilising the national debt of around £2 trillion, let alone gradually reducing it.
It is an iron law of British politics that however much the Tories spend, Labour, who are inherently hostile to private enterprise and property, will tax and spend more.
Boris Johnson and his chancellor have moved the baseline substantially in the direction of the public sector and away from people keeping their own money.
Our national debt is around £30,000 per person of the UK population, including babes in arms, long- term welfare claimants and the retired.
Claims that our national debt is affordable, because of historically low interest rates are nonsense.
Even at historically low interest rates, the interest on our national debt is around £1 billion pounds per week.
We are saddling our children and grandchildren with unrepayable debts and long-term tribute payments to the bond holders.
We need a government that takes to heart Margaret Thatcher's wise words that: "The trouble with socialism is that you soon run out of other people's money", rather than one determined to test how long other people's money will last.
Otto Inglis.
6 Inveralmond Grove,
Edinburgh.
'Snowflake' virus response?
Sir, – If ever we needed a reminder of the snowflake society we live in then surely there can be no greater example than the panic emanating from the threat of the coronavirus.
People appear to have been abruptly dislodged from a protective cocoon and have rushed to stores and supermarkets buying all before them, especially toilet rolls.
Indeed the latter have become as collectible as expensive jewellery.
Now we certainly should view this epidemic with respect, and exercise all possible cautions, as advised by government medical advisers.
But this remains essentially an airborne virus and the matter of stockpiling toilet paper tells us more about individuals than any prime requirement, other than to bring temporary selfish inconvenience upon others.
David L Thomson.
24 Laurence Park,
Kinglassie.
'Self-isolation' for Scotland
Sir, – Nicola Sturgeon's been in the media talking about possible self-isolation for many Scots.
No change there then. She's spent decades campaigning for Scotland to self-isolate.
Martin Redfern.
Woodcroft Road,
Edinburgh.
Pressing for new toilet paper
Sir, – Reports in the media highlight panic buying and even hoarding of toilet paper as fear of shortages spreads.
There was a time, often in country parts, when newspaper cut into squares and stuck on a nail functioned fairly effectively as toilet paper.
James Stevenson.
Drummond Avenue,
Auchterarder.
Argument to stop Brexit?
Sir, – I had to laugh at William Loneskie's letter (The UK working together works, Letters, March 12). It's just another SNP bad story.
Sure all parts of the UK are working together to beat Covid-19.
We're also working with the rest of Europe. So why are you not arguing to stop Brexit?
Ernie Fleming.
16 Arbroath Road,
Carnoustie.
More public engagement
Sir, – I refer to the article in Wednesday's Courier regarding both the future of the existing Anstruther Lifeboat Station and all the surrounding area of beach, car and bus park.
Late in February I called for the public to have their say to ensure this iconic site is fit for all our future generations.
Both chairman Andrew Peddie and Cllr Linda Holt are right – more public engagement is needed.
Bill Porteous.
East Neuk & Landward
Fife councillor.
PM prepared to 'cull' pensioners
Sir, – I saw that PM Johnson was on TV the other day talking about coronavirus, suggesting that "perhaps we could take it on the chin…allow the disease to, as it were, move through the population".
I'm sure that the membership of the Conservative Party, mostly in the vulnerable group over pension age with vulnerabilities, who, only a few months ago, voted for him to be their leader, and thus PM, will be delighted to know that he cares so little for them that he would not be perturbed for them to be culled.
What is certain, however, is that the 'chin' to which he referred would not be his.
Les Mackay.
5 Carmichael Gardens,
Dundee.