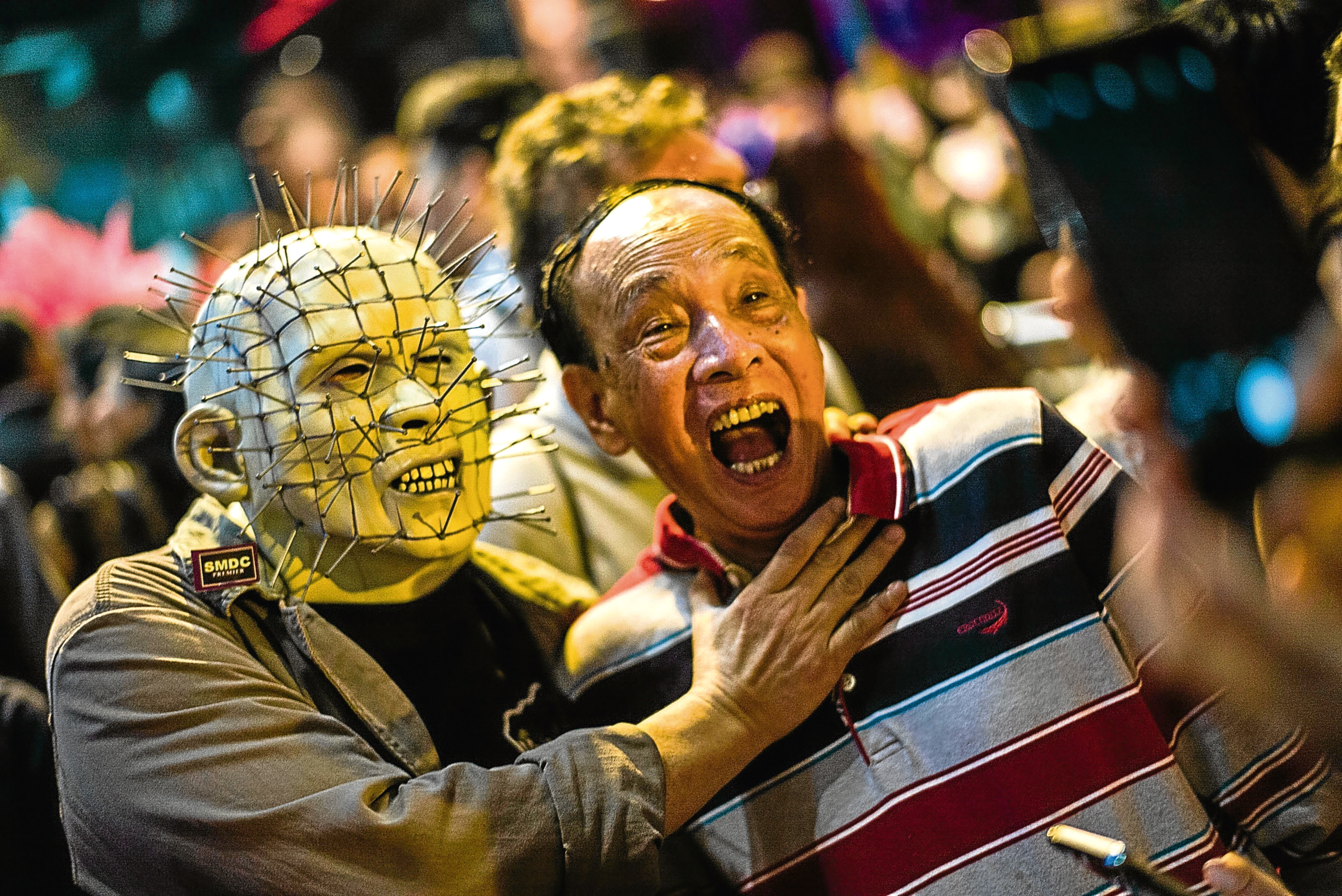 Being deeply unfestive by nature, you don't tend to get much in the way of jolly frivolity from me as the nights fair dra' in and the end-of-year report inevitably looms.
But I go along with it, albeit grudgingly, thus adding hypocrisy to the list of deadly sins I practise with a certain level of relish and, I like to think, elan.
Not for nothing is December 25 (and surrounding shindiggery) known in these parts as The C Word, not to be uttered, if at all, before at least December 1.
But what sparked off these humbug-heavy musings is not so much the word-that-dare-not-speak-its-name-until-Dec-1. It was wondering when Halloween became such a big deal?
If there is such a thing as a Halloween Grinch, 'tis I.
We went to the pub on Monday at tea-time to avoid the guisers or at least, those older teenage boys who, in the not-too-distant past, hulked up to our door with their hands out and, having been told they should do something, preferably vaguely entertaining or cute, for their reward, proceeded to hurl soggy fruit at the front window on their way off to mug or otherwise prey upon the goodwill of other unsuspecting householders.
Skulduggery
Demanding money with menaces in a Tesco fright wig, rather than a stocking mask, is still skulduggery.
I do think Halloween can be a great fun thing for the younger kids and I'm all for a bit of creative dressing up and learning of party pieces and bad jokes to deliver on the doorsteps of understanding neighbours.
I will even accept the pumpkin is a much more aesthetic alternative to the traditionally much tougher Scottish neep where lantern-carving is concerned, especially if you don't have a season ticket for your local A&E.
But when did it all become so all-pervasive? For the last month, the shops have been festooned with tackily-tacked costumes and incredibly expensive "must-have" accessories and the kids have been running round the walls with excitement about the number of parties to go to.
It's become a major event instead of a sweetly handknitted response to the notion of remembering the dead in a celebratory fashion.
I blame JK Rowling and the Twilight saga.
When I was the age to enjoy all this, your mum flung together some approximation of fancy dress from a couple of granny's hats and a pair of father's old trousers and you trotted off next door to dook for apples, sing Edelweiss and come away with a handful of monkey nuts for your trouble. And you thought you were erchie.
Now, there are vast Pick 'n' Mix counters of sweeties on offer and already harassed mums and dads cobble together Chinese-warrior type armies of witchy-hatted cupcakes and gingerdead men, plus gourmet pumpkin soup and home-made Jamie Oliver-inspired snack bites for the accompanying battalions of over-protective parents.
Perfect?
It's all got a bit much, really. It's the compulsory nature of it that I object to, like the notion that the festive season has to comprise a fortnight of pre-determined fun that has to cost a fortune in time and money or it's not "perfect".
If I see one more article, television programme or advice column about how to have the "perfect" Halloween/Bonfire Night/Christmas/birthday party/wedding/dog's christening, I shall treat it as incitement to violence and react accordingly.
It's like all this poppycock about poppies and how (or if) they should be worn.
Yes, I personally do think people ought to wear them and remember why while they're doing it.
I don't see them as a political statement but as one of respect and recollection of sacrifice.
But I'm not one for telling people what they should and shouldn't do if they don't see it like that. I think it's up to the individual (and that includes public figures) if they want to remember with a good old paper poppy that won't stay on without enough pins to choke a magnet, or some glittering piece of enamelled bling.
And if they don't, fine.
The Jon Snow defence of keeping public and private actions separate also seems perfectly acceptable to me.
Poppies
But these days, you're damned if you do and damned if you don't.
Political commentator Robert Peston has been getting it in the neck this week for the size of his poppy and of course, last year, David Cameron (remember him?) had one photoshopped on to his naked lapel.
Maybe that's the answer to the conundrum about the Scotland and England football teams wearing them during the World Cup qualifier on Armistice Day next week.
Get the studio pundits to draw them on with those marker pens they use to try to demonstrate the offside rule.
Whether FIFA's decision (as I write, still against the sporting of poppy-decorated armbands) stands or the teams and associations stick with the determination to go their own way, it's still somehow wonderfully ironic that the wearing of a symbol associated particularly with wars fought for our right not to be dictated to is being forbidden by order of an organisation as cynical and corrupt as football's governing body.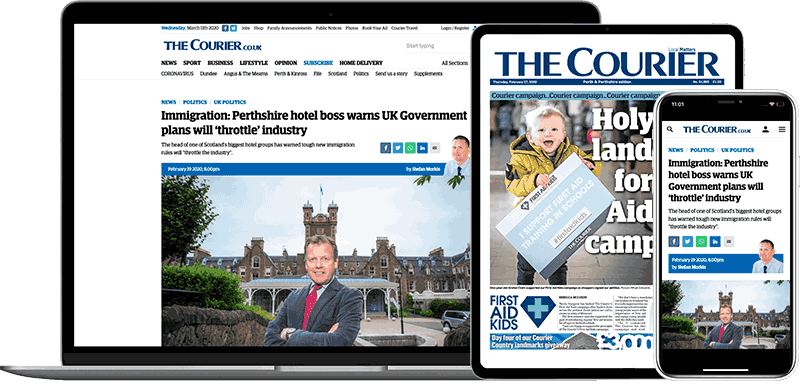 Help support quality local journalism … become a digital subscriber to The Courier
For as little as £5.99 a month you can access all of our content, including Premium articles.
Subscribe