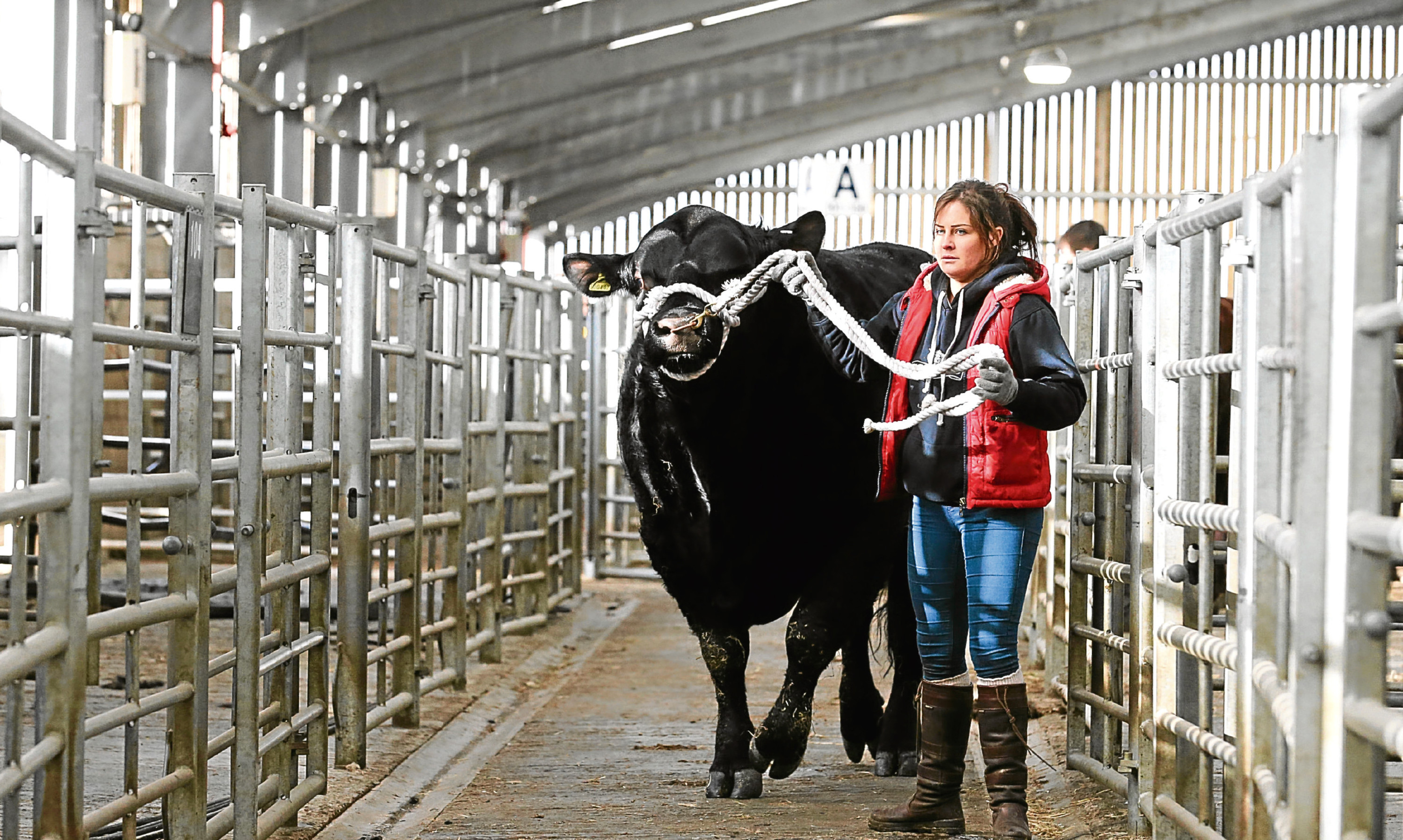 Sir, – I would like to take issue with Maimie Paterson's opinion piece, Spare farming an equality lecture (January 28).
The idea that farming is awash with gender equality is a misrepresentation of reality.
Here was an opportunity for Ms Paterson to support women but instead she contributed to an agenda that makes it less, not more, possible for women to enter agriculture.
Ms Paterson asks why are women not flocking to take on senior roles in NFUS? There are many reasons. Ms Paterson touches on some of them such as time away from the farm and the kind of commitment that interferes with family life.
Many industries have had to deal with similar issues and have come up with solutions.
Until such time as NFUS and other agri-political agencies bite that bullet they will have the same failure rates as other institutions did. But the biggest problem is the general lack of women in farming.
Women are massively under-represented for two principal reasons – both discriminatory.
In the past, farms have been passed to sons often bypassing daughters.
The rural culture that supports this discrimination is slowly being rolled back but to suggest that there is equality in agriculture is either naive or deliberately calculated to mislead.
The bigger problem is that it is near impossible for anyone to enter a career as a farmer but the specific discrimination against women is a real and persisting problem.
The alternative route into farming for most women is via marriage – not a situation that pertains for men.
While there are women farmers who are just as capable as men, until the fundamental inequalities at the heart of agriculture are addressed, it is absurd to suggest farming offers equality to women.
Alison Hall.
St Fink,
Rattray.
Another Perth white elephant?
Sir, – I read with interest the latest on the St Paul's Church saga in Perth.
A sum of £2 million is to be spent converting it to an outdoor performance centre, whatever that might be.
Just a few months ago, Perth and Kinross Council had given the then owners, Arengate Ltd, notice it would carry out necessary repairs and send Arengate Ltd the bill. What happened?
The following thoughts occur. How much did the council pay Arengate Ltd for the building?
How accurate is the £2 million development cost?
Is there a business plan to recoup the outlay in part, or in full, through hiring out the space or is it just blind optimism by the council?
I walk past the church frequently, giving it as wide a berth as possible in case bits decide to fall off it, and, as I walk down the High Street, I notice this wonderful renovated building with flags outside it near the river.
It seems we will have a white elephant at both ends of the street.
Colin McPhie.
5 Croftcroy,
Croftinloan,
Pitlochry.
Gas workers' superb effort
Sir, – I would like to applaud SGN for an outstanding effort in Scone.
Yes it was a nuisance having our gas supply turned off for three or more days, however, it is rare to find a company whose communications are absolutely first class.
An incident centre was set up, letters were put through our doors, their website was updated every few hours, there was an emergency phone number and food, radiators and hot plates were made available.
SGN brought gas engineers from Inverness, Paisley and Perthshire.
When it was time to turn the gas back on, engineers in their vans blitzed the village street by street to turn our meters on and check our appliances.
Well over a thousand homes were affected and there were still some without at the start of last weekend.
Apparently they pumped out more than 10,000 litres of water looking for the problem.
I would like to thank them for their professionalism. SGN deserves an award for excellent customer relations.
Diane McLeay.
5 Alder Grove,
Scone.
Family budgets under threat
Sir, – It may seem a long way from Npower's decision to raise gas and electricity prices to the arguments about raising the council tax.
What is going on will help determine a lot about our living standards over the next two years.
It is likely that the Big Six energy companies will follow Npower's lead, meaning most of us will be paying more to heat and light our homes.
A 3% increase in council tax will help put further pressure on household incomes.
This is not all. The falling pound is slowly causing import prices to rise, particularly on food.
That will mean further pressure on family budgets.
One of the main reasons for the council tax freeze over the last nine years was to help mitigate the effect of the recession that began in 2008.
There were always arguments about whether the freeze was fully funded by the Scottish Government. The public still needs to be convinced, however, that town halls are fully stretched financially and cannot manage their resources more efficiently and effectively.
That is why I think they should consider very carefully, even at this late stage, whether any increase in council tax is necessary
Bob Taylor.
24 Shiel Court,
Glenrothes.
Questionable achievements
Sir, – It is not often that Jim Crumley's column gives me cause for laughter but his February 7 article certainly did in that it contained the paragraph: "Despite colossal media bias both within Scotland and especially in London, we have voted into government at Holyrood the most accomplished group of politicians anywhere in Britain and in much of Europe."
In making his claim of media bias, he has obviously not observed the sycophancy of some reporters in BBC and STV news bulletins.
As for accomplishments, does he mean a faltering NHS, a reduction in education standards, a chaotic police authority, perpetual whingeing about Westminster, dramatic increases in business rates and cuts to local council budgets?
GM Lindsay.
Whinfield Gardens,
Kinross.
Defending free speech
Sir, – John Bercow would do well to remember that both he and President Trump are the representatives of nations whose citizens have died in their tens of thousands defending free speech. This right extends to those with whom you disagree, as well as your supporters.
Laurie Richards.
100 Crail Road,
Cellardyke.