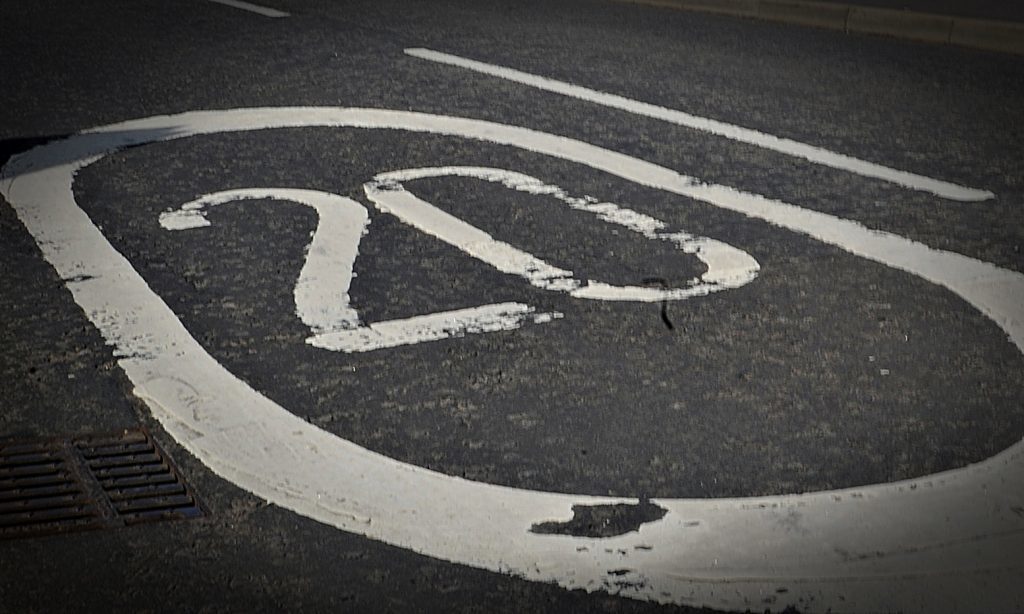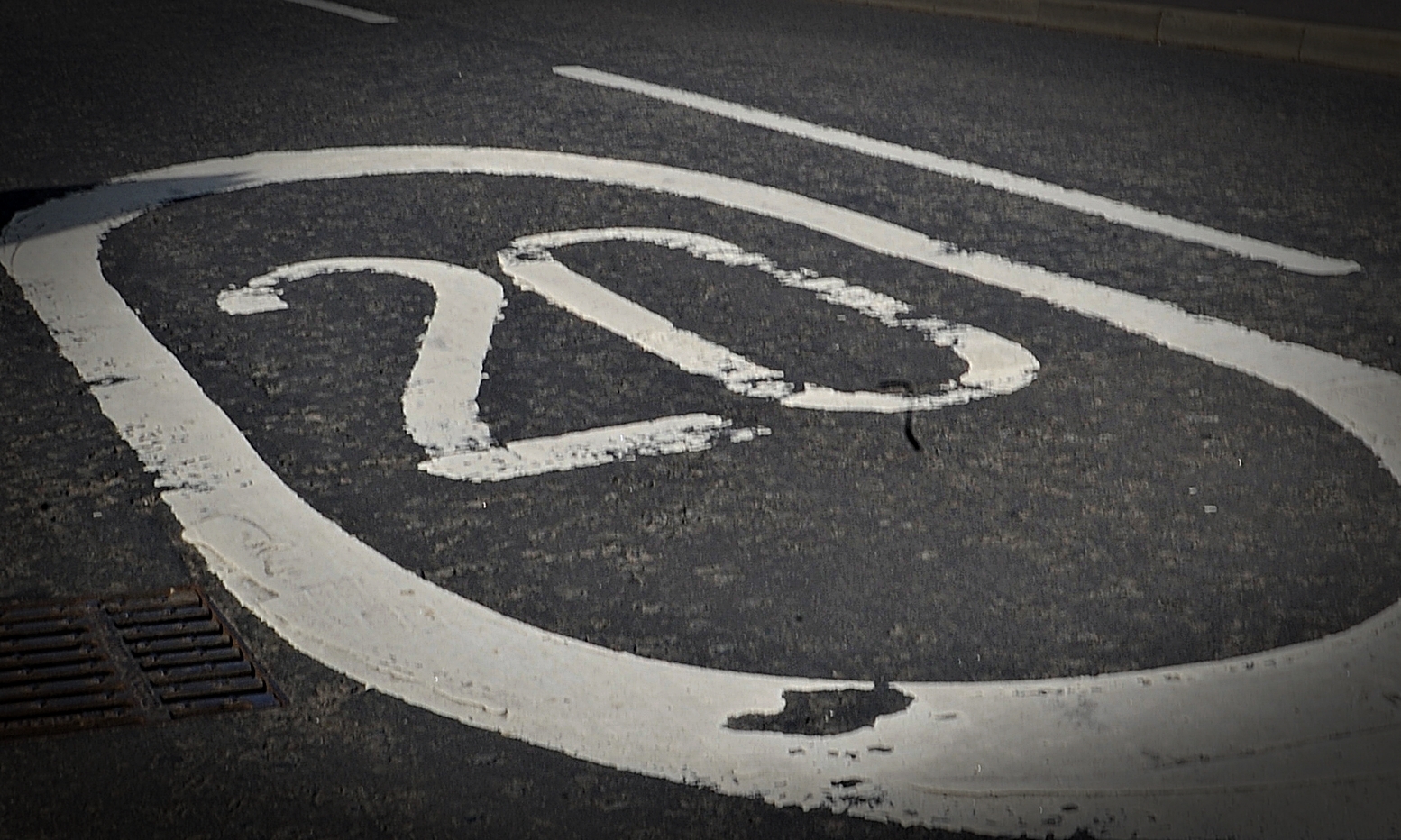 Who would argue against slowing down traffic around schools or in the narrow streets of small towns and villages?
Speed can be a contributory factor in road accidents and any attempt to encourage motorists to stay within acceptable limits should be welcomed. But the move to impose default 20mph limits throughout Scotland will not curtail speeding drivers and will create new problems, not least for the police.
It is a typically muddle-headed stunt by the Green list MSP for Mid Scotland and Fife, Mark Ruskell, a politician with a fast-developing reputation for putting his personal obsessions before his political judgment.
As the Greens' environment spokesman, he has taken it upon himself to try to reshape Scotland through his verdant spectacles and if he had his way we'd all be on our bikes.
His proposal is to introduce legislation – maybe before the summer recess – forcing 20mph limits in all built-up areas across the country.
Councils in Tayside and Fife have already set 20mph zones in specific areas, such as near schools; and cities, including Edinburgh and Glasgow, have established several 20mph zones. Dundee is trialling the limits in Johnston Avenue and in the Glens.
But Mr Ruskell would take these council-by-council decisions much further, slowing down traffic Scotland-wide. He believes local authorities need 18 months to erect signs to allow the roll-out, which may attract majority support in Holyrood and could be up and running by 2021. Yet it is almost impossible to enforce current 30mph restrictions in residential streets – I have tried, even pleading with the police to monitor speeding lorries along my road, to no avail.
The newer 20mph zones are ignored by most motorists or used as an excuse to overtake on single lanes. A Sunday newspaper trial in Glasgow, using an officially-approved radar gun, showed that a majority of cars, buses, black cabs and private hire taxis flouted the 20mph limit, clearly signposted in much of the city centre. The investigation found 76% of all drivers and 88% of taxis and vans breaking the slower speed limit.
A Police Scotland spokesman reportedly said the 20mph regulation "is intended to be largely self-enforcing" but on the above observations, as well as masses of anecdotal evidence, it is routinely disregarded.
If Mr Ruskell's proposed measures were to work, police would have to be deployed on every street corner, armed with radar guns. Given the stretched resources of Police Scotland and all its other onerous tasks – fighting crime, for instance – officers are unlikely to embrace such use of their manpower.
But Mr Ruskell's vision is that his bill will prompt a culture change among drivers. "The case for 20mph has been won," he said, but he obviously hasn't discussed this beyond the narrow confines of his own support base.
Businesses, hauliers and motorist groups are opposed to the blanket rule, with the Institute of Directors' Scottish chief, David Watt, warning of the impact on the economy. But this constituency is, of course, the least of Mr Ruskell's concerns.
His priority is the planet, not the people who live on it, and this latest drive (if he'll pardon the word) is designed to suit a like-minded minority of cycling enthusiasts, rather than the interests of the majority of the population.
An eco-evangelist, he has made it his mission to stop the world so Scotland can get off, spearheading campaigns against anything that smacks of innovation, economic development or scientific advance. Among his bete noirs are fracking, genetically modified food and fish farming, all of which Scotland has helped pioneer.
But cheaper energy, pesticide-free crops and healthy protein are, in Mr Ruskell's eyes, prizes not worth having if they challenge his Green ideals.
His party has just six of Holyrood's 129 MSPs but it holds undue sway over policy because of its willingness to prop up the minority SNP government.
So a politician like Mr Ruskell, elected (as were all his fellow Greens) by a miniscule proportion of the vote via the list system, has a platform to promote a fringe agenda. This does not restrict itself to merely Luddite impulses but has a radical take on tax (they want us to pay more), home ownership (they're fans of land redistribution) and pay (there should be a "citizen's wage").
Mr Ruskell, as possibly the most extreme Green, is one to watch. He may claim to be less interested in political expediency than his colleagues but he seems to be increasingly centre stage in the party. In taking the initiative on just about every issue, should we assume he is after the job of his boss, Patrick Harvie?
Provided he scrapes back in again in the next Holyrood election, the prospect of a leadership bid from this quarter is less far-fetched than some of his schemes.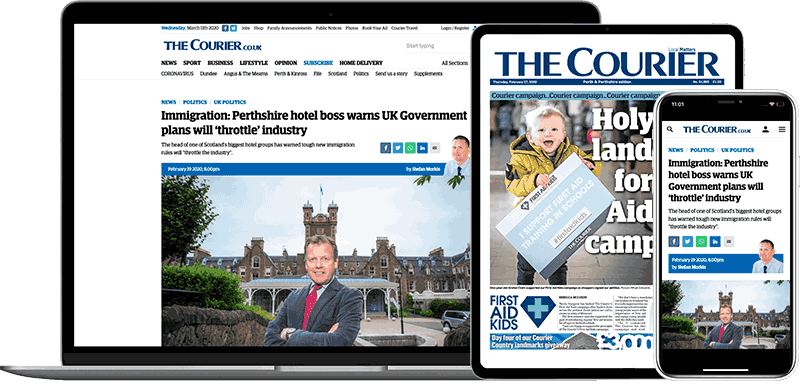 Help support quality local journalism … become a digital subscriber to The Courier
For as little as £5.99 a month you can access all of our content, including Premium articles.
Subscribe