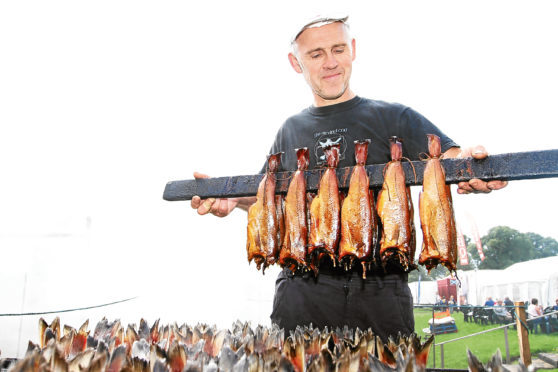 Sir, – The Courier has done good work recently, highlighting the Scottish food industry, and the high quality of Scottish food and produce.
One example is the Arbroath smokie, which has "protected geographical" status, meaning it can only be called an Arbroath Smokie if it has been produced in the Arbroath area. But I recently learnt from my friend, who is very knowledgeable about trade deals, and these "protected geographical indications", that, in the EU trade deal with Canada, which has already been signed by the UK government, and is just awaiting final ratification by the EU, smokies are not mentioned in the documentation. If they are not mentioned, they are, apparently, not covered.
There are plenty of Czech beers, German sausages, Spanish hams and French cheeses, but no Scottish, or indeed UK, produce at all. So it would seem that smokies, and Stornoway black pudding, and Stilton cheese are not protected, thus smoked fish from Norway, or Belgium, or wherever, could be labelled "Arbroath Smokies", without sanction.
What is really worrying, however, is that the people who were in charge of negotiating this deal, on behalf of the UK, will probably be the same people who will, very shortly, be negotiating post-Brexit deals with the USA, China, and the rest of the world.
The potential for calamity is manifest.
But I find it astonishing, and inexplicable, and, frankly, hard to believe, that these Scottish foods could have been missed, whether accidentally or deliberately, when drafting this deal, or indeed any other deal which may apply in the future.
I wonder if there is anybody out there who could reassure me/us, categorically, that my friend's information is incorrect?
Les Mackay.
5 Carmichael Gardens, Dundee.
Levenmouth in a bus crisis
Sir, – Levenmouth has to depend entirely on bus services for its public transport.
We are or will be affected by the growing crisis in bus services across Scotland and the UK.
A fifth of bus routes have closed in recent years, the total number of journeys has fallen by 46 million and fares increased by 14% above inflation.
Further "timetable" changes now being implemented by Stagecoach and another fares "revision" make Levenmouth more vulnerable.
Yet this is the area in Fife with the highest dependence on public transport.
Already journey times to places like Glasgow, Dundee and even St Andrews are longer, with more changes than even recent years – we are being cast adrift.
The bus crisis is a powerful argument in the lobbying for the reopening of the railway line.
Levenmouth is large enough to warrant being granted a better public transport choice and one that will not change from year to year according to the bus operators' whim.
Getting Levenmouth reconnected must be the highest priority.
Neil Stewart.
Omar Cresent,
Buckhaven.
Arrests a step to a EU police state
Sir, – The arrest and detention of former Catalan president Carles Puigdemont in Germany and the arrest and release on bail of pro-independence Catalan politician Clara Ponsati in Edinburgh indicate a major step toward the development of a police state in Europe.
The charges against Puigdemont and Posanti are as hypocritical as they are fraudulent.
The "crime" consists of nothing more than advancing the demand, which has a long political history, for the independence of Catalonia from Spain.
They have neither called for nor threatened violence to achieve this goal. The Catalan independence movement (like the Scottish one) has relied on peaceful and democratic means: elections, parliamentary motions, and demonstrations.
The Spanish judge resorted to completely specious arguments, accusing Puigdemont, absurdly, of accepting that there was a risk of violence during protests against raids on Catalan ministries by Spanish security forces.
When democratically-elected politicians are pursued in the EU for high treason, it is not hard to imagine how the leaders of mass protests would be treated.
The goal of the arrest of Puigdemont is to intimidate and smother all forms of resistance.
Europe's rulers are responding to this growth of social and political opposition by moving ever more openly toward authoritarian and dictatorial forms of rule.
German authorities have arrested a Catalan prime minister once before, in 1940. The Gestapo, detained Lluis Companys, who fled into French exile in 1936 after General Franco, with German support, crushed the Spanish revolution and established his bloody dictatorship.
They extradited Companys to Madrid, where he was tortured, sentenced to death and executed.
Alan Hinnrichs.
2 Gillespie Terrace,
Dundee.
Who plans housing in Fife?
Sir, – Who plans where affordable housing should be located in Fife?
The situation that has arisen in Kingsbarns –where local people do not seem interested in taking up a tenancy – is deplorable ("Council wants to lay out welcome mat to refugees", The Courier, March 30).
Surely there ought to have been a rigorous assessment of the demand for homes in the area before building began? Those in other parts of the county on a waiting list are entitled to feel aggrieved.
There are limited enough resources for housing programmes without them apparently being wasted in this way.
This is not to criticise the view that the homes should be allocated to Syrian refugees.
Fife, like any other area, should accept its fair share of people who have fled the barbarity in the Middle East state.
However it would be easier to get public acceptance for this move if the authorities can be seen to meet housing demand for those who live here.
New housing developments are welcome, but the whole value of the programme is called into question when we read that new houses, long campaigned for, cannot be taken up by local people.
Bob Taylor.
24 Shiel Court,
Glenrothes.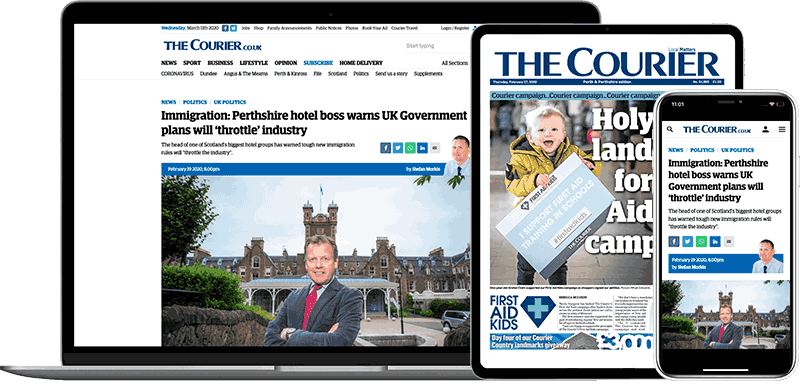 Help support quality local journalism … become a digital subscriber to The Courier
For as little as £5.99 a month you can access all of our content, including Premium articles.
Subscribe