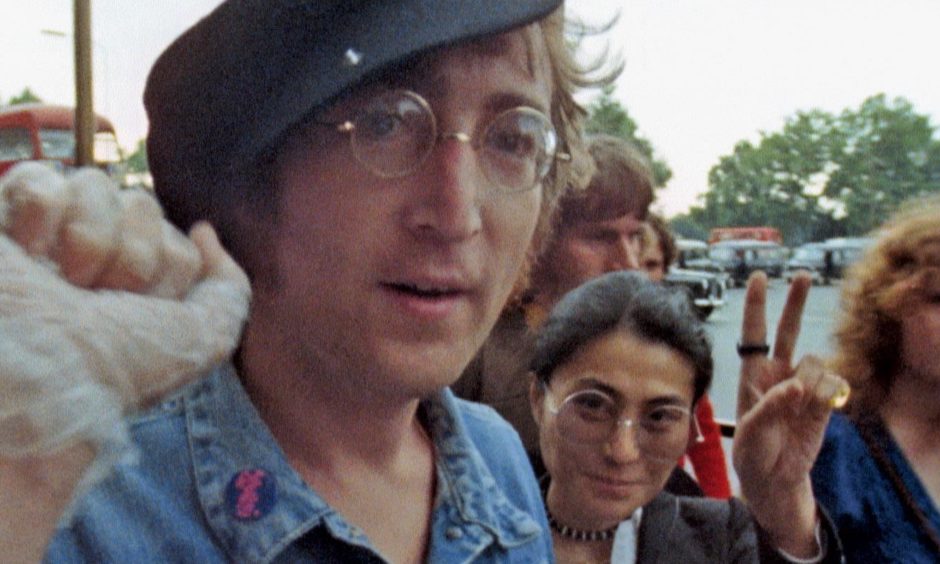 John Lennon would have turned 80 on October 9. As a long-time friend of Yoko Ono and publicist for the Yoko Ono/John Lennon estate, Murray Chalmers pays tribute.
I would normally be in Iceland celebrating the birthday of John Lennon today, an occasion which is always filled with heightened emotions – but this year even more so because today John would have turned 80.
Why have I been going to Iceland all these years? Well, from October 2006 John's wife Yoko Ono has travelled to Reykjavik annually to continue to spread the message of peace on her husband's birthday; here she established an incredible tower of light called Imagine Peace Tower, a deeply moving monument to John on the island of Videy, a short boat ride from the capital. It will be lit tonight, as it is every October 9.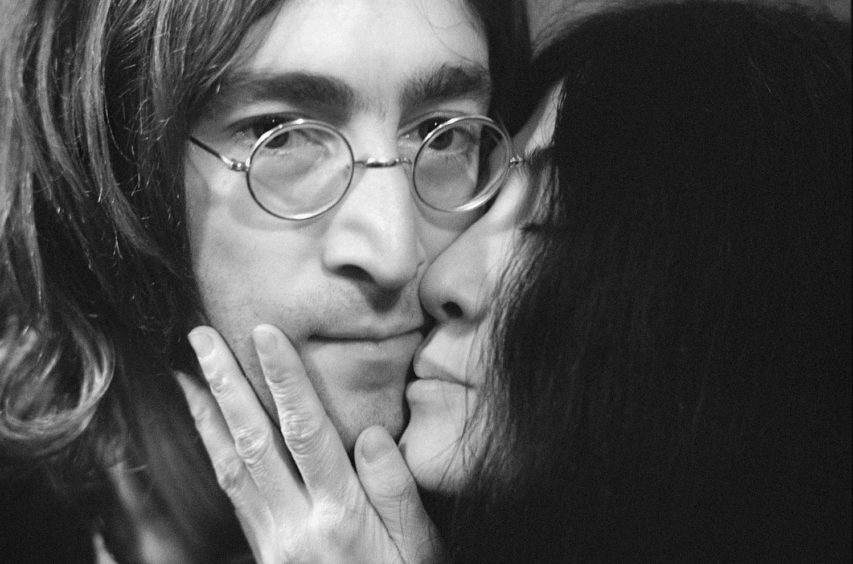 Over many years I have shared that boat trip to Videy with Yoko and family and friends; I was there in my continuing 25-year capacity as Yoko's publicist, involved in work relating to her own extensive musical, artistic and activist endeavours and also John's incomparable contribution to our culture. Naturally, the couple's work was often interlinked and, through Yoko, I gained a very good insight into the remarkable and tireless lengths she and John went to in order to promote messages intrinsic to their beliefs.
I also realised over the years how no one has ever equalled the achievements of John Lennon – as a songwriter, a performer, artist and activist. How I wish he was around today to use his influence to help our world; at a time when the word 'star' has lost all meaning, John Lennon isn't even just iconic, he's completely unique and his message of peace, love, unity and truth is needed more than ever in these crazy times.
I first met Yoko in 1995 and since then have gotten to know her quite well, both in a working capacity and, through time, as a friend. I already greatly loved her music and her art so we always had plenty to talk about, although she was initially surprised that I knew her work as well as I knew John's. As I got to know Yoko I inevitably felt I was getting to know John a little, simply because so much of their philosophy was shared. I would love listening to Yoko tell stories about her life before and with John, because her story is obviously remarkable and interwoven with so many other strands of art, politics, protest, solidarity and survival.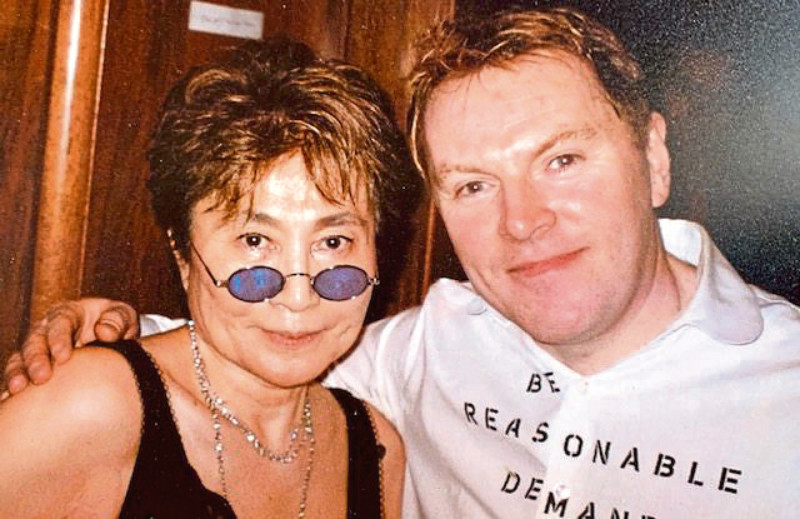 When you listen to a song like John's 'Grow Old With Me' now it inevitably amplifies the feelings of loss, but it's very important to remember what this great artist achieved in his short 40 years and what an inspiring legacy he left us.
The song 'Woman' will always reduce me to tears but then maybe tears aren't actually a reduction but an elevation, a way of acknowledging a universal truth. This is an element that runs through much of John Lennon's best work, whether highly politicised or more personal – an incisiveness that cuts to the bone. So whilst 'Woman' perfectly expresses love in its most real form, 'Power To the People' express a sentiment that is equally universal, an ethos that reaches epic heights with 'Imagine'.
I think to understand the later John Lennon you have to understand Yoko, and vice versa. Yoko is a woman who broke so much new ground that it's impossible to define her but, for me and many of my friends, she is a totemic figure who paved the way for so much of the art that followed in her steps. When she curated the prestigious Meltdown Festival in London in 2013 a roll call of the great and the good – from Siouxsie Sioux, Patti Smith, Iggy Pop, Kim Gordon and Thurston Moore, all became part of a celebration of a spirit that was bigger than anyone in the room.
When the festival ended with a brilliant ensemble performance of 'Double Fantasy', the last album John Lennon ever recorded, it was hugely moving to see Yoko onstage with her musician son Sean. The album was released in November 1980 and John was killed weeks afterwards.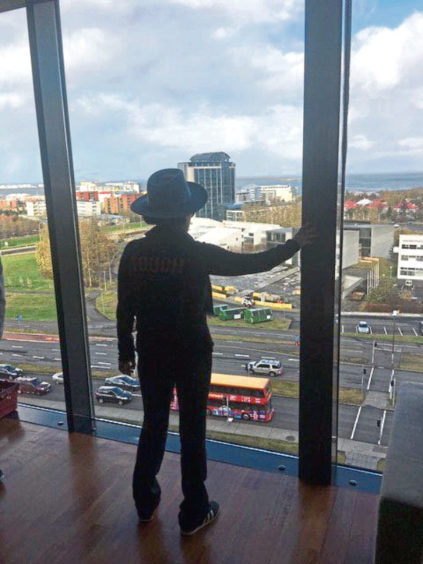 John Lennon was born in Liverpool in 1940 and you can still visit his childhood home Mendips, which Yoko saved from development and donated to the National Trust in 2002. It's well worth seeing because it has been impeccably restored and gives a very real sense of what Lennon's life would have been like as he grew up. I've been there many times and was present at the opening when so many press people were squeezed into the tiny sitting room that we had to ask some people to wait in the garden. I thought then and I think now how hard it must have been for Yoko to sit there and talk about her husband in a space that so defined the early part of his life; when the crowd had gone I found her sitting quite alone on the small single bed in John's old room, lost in a very quiet reflection that I dared not break with speech.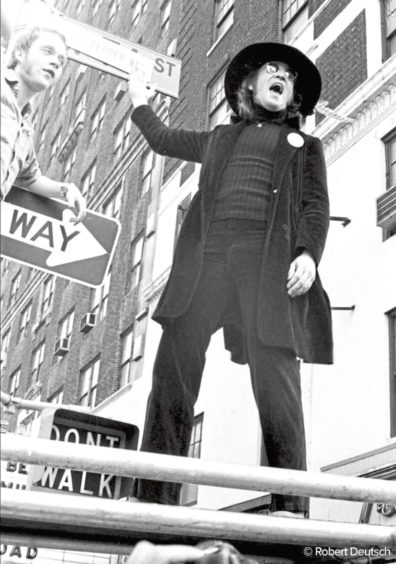 What is still inescapable to me is the feeling that songs which changed the world came from a person who lived in this pleasant but unassuming home.
It's actually very hard to write definitively about John Lennon's music because it keeps offering new vision and insight. In these highly troubled times it's somewhat reassuring to look at footage of John and Yoko's Bed Ins, or their participation in anti- Vietnam war protests and hark back to a time when we all felt like we had a voice and popular culture could amplify it. .
On his birthday let's raise a glass to a man who changed the world, and end with a quote that could be from a rock star of today, were any to comment as incisively as he did:
"Our society is run by insane people for insane objectives. I think we're being run by maniacs for maniacal ends. If anybody can put on paper what our government and the American government etc, what they are actually trying to do and what they think they're doing, I'd be very pleased to know what they think they're doing. I think they're all insane but I'm liable to be put away as insane for expressing that. That's what's insane about it".
Happy birthday John Lennon! Imagine Peace!