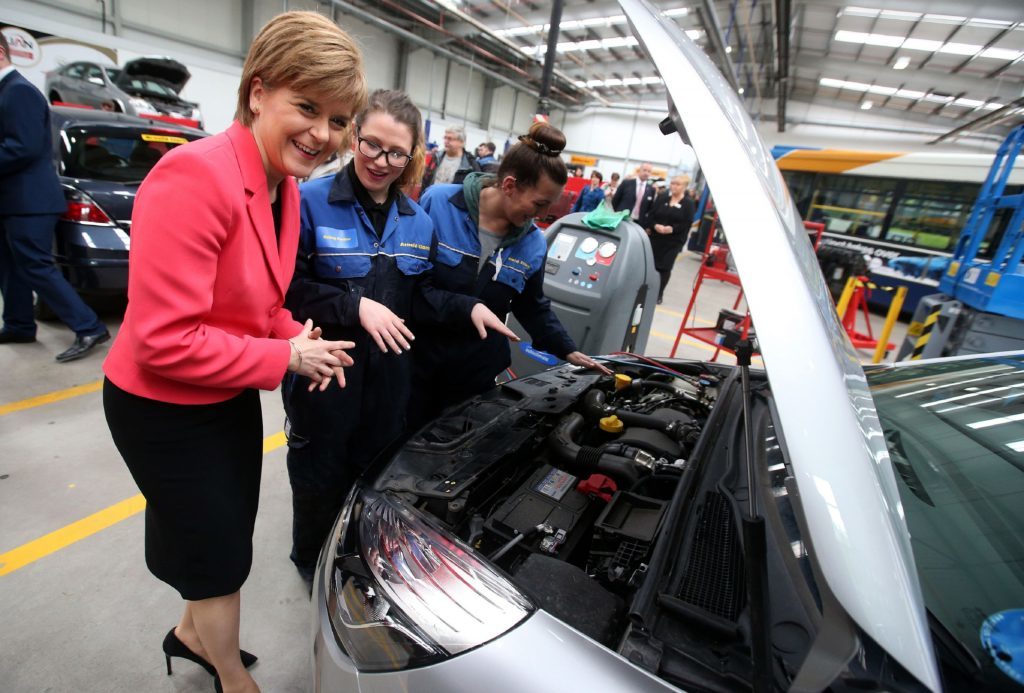 The SNP's renewed push for independence will focus on a renewed economic argument which some in the party feel lost the 2014 referendum.
Nicola Sturgeon will launch the "national conversation" in Stirling this week, at an away-day with her MSPs, MPs and MEPs.
The drive, first announced at the party's conference in March, is largely driven by a desire to convince No voters to change their minds but has been met with scorn by opponents who told the First Minister she should be focusing on governing the country.
A source close to the First Minister said the first part of the initiative would be "a listening exercise" with the public but it would also focus on the more troubling economic questions.
The Scottish Government's GERS figures last week showed public spending in Scotland was £14.8 billion more than was raised in tax in 2015-16 because of the oil price collapse.
The insider added: "We have to update the case for independence of 2014, most obviously because of Brexit.
"We can't just dust off the last White Paper. If there is to be a second referendum, we need to build the case for it."
Ruth Davidson, the Scottish Conservative leader, urged Ms Sturgeon to scrap the "unwanted" scheme and accused her of breaking a pledge not to pursue a second referendum without an upturn in public support.
"The SNP has a choice – to be Scotland's builders or Scotland's wreckers.
"To look to the future, or to take us back to the battles of the past. It is high time we had a Scottish Government that acted for all of us, not just its own narrow interests."
Senior SNP strategists are thought to want a series of polls showing clear support – around 60% – for a Yes vote before calling a second referendum.
The most recent survey for YouGov showed a majority of Scots would still vote No. Not a single poll has shown 60% backing, despite many in the Nationalist movement claiming Brexit has strengthened the Yes campaign's case.
A Scottish Labour spokesman said: "With so many challenges facing Scotland – the attainment gap in classrooms, the huge deficit exposed by GERS, lack of access to affordable childcare and the link between poverty and ill health – it's time for the SNP Government to focus on the bread and butter issues."