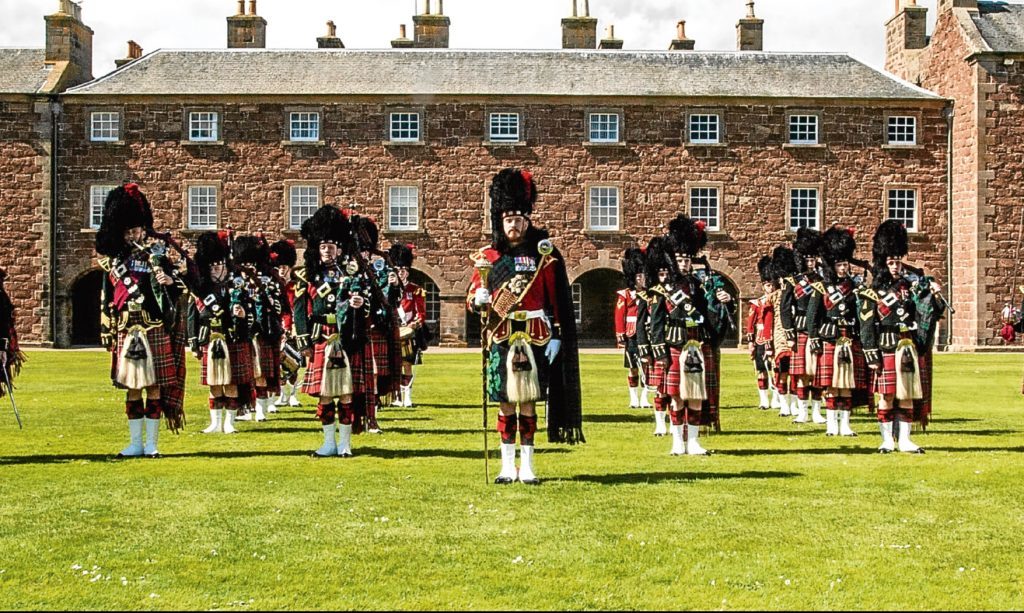 Calls have been made for The Black Watch to return to their spiritual home following the closure of their Highland base.
The battalion will have to move out of Fort George when the garrison is shut down by 2032 as part of a UK Government programme of military base closures.
Leuchars Barracks is a "very good candidate" to house more Army units, Defence Secretary Michael Fallon said this week as he revealed a 20% reduction in Scotland's military estate.
Scottish Liberal Democrats leader Willie Rennie, who is the North East Fife MSP, has launched a campaign to bring The Black Watch, which primarily recruits in Tayside and Fife, back to the area.
"Placing The Black Watch HQ at Leuchars would mean it being located within its traditional recruiting grounds of Fife, Angus, Dundee and Perth and Kinross," he said.
"I would urge the whole community to get behind this campaign which has a real chance of success.
"The Black Watch would be welcomed with open arms by the whole of the community."
Nicola Sturgeon told a press conference on Tuesday the closures are "deeply disappointing" .
But she said she would work hard to secure investment for Leuchars if Fort George were to close to against her government's will.
She said there are only "vague assurances" about Leuchars but added: "The plans for Leuchars will form part of the discussions we want to have with the UK Government now as we develop those discussions in the wake of the announcement yesterday."
Stephen Gethins, the SNP's North East Fife MP, has written to the Defence Secretary to ask for details on the Leuchars investment and what units might be moved there.
Sir Michael revealed his decision to close eight military sites in Scotland over the next 15 years to MPs on Monday, which also includes ending the Royal Navy's presence in Fife by shutting MOD Caledonia.
He said the changes will not involve any service personnel from the Army leaving Scotland.
"We simply have got to decide what the best possible location is in Scotland (for personnel at closing bases) and Leuchars is a very strong candidate," he added.
The Black Watch first assembled in Aberfeldy in 1740 to prevent smuggling and castle rustling following the 1715 Jacobite Rising.
Its troops have served in conflicts including the Second World War, the Korean War and the Iraq War.