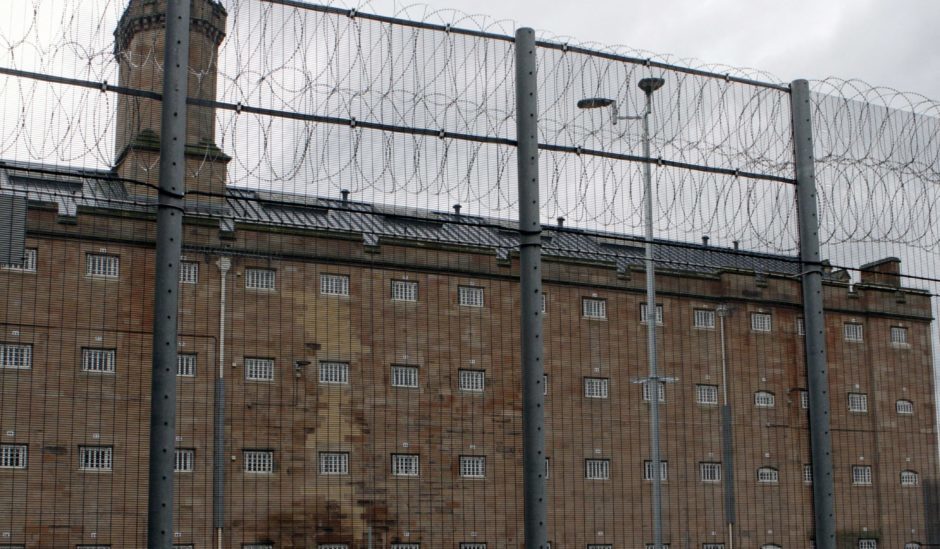 The number of prisoners caught taking drugs in jail has hit a seven-year high.
Shock new figures reveal that 1,133 inmates were disciplined for either taking drugs or administering them to others last year – the equivalent of more than three incidents a day.
The damning rate of incidents represents a rise since 2014/15 and is more than double the 634 caught three years ago.
Meanwhile, statistics obtained under Freedom of Information legislation reveal that children have visited prisons on 21,000 occasions in the last three years – equal to 7,000 a year.
Both sets of figures have led the Scottish Conservatives and Scottish Liberal Democrats to call for action from the Scottish Government.
The Tories' justice spokesman Douglas Ross, who obtained the figures on drug misuse in jail, said: "This is an environment which is meant to be absolutely secure, yet it seems offenders are continuing their criminality within prison walls.
"The fact that more than three inmates are being caught using drugs every day shows there is a very significant problem, and these figures indicate it's getting worse year after year."
Highlands and Islands MSP Mr Ross said detecting and recording the incidents alone "isn't enough" and urged action to make "sure these substances don't keep slipping through the net".
He added: "All political parties agree that rehabilitation of offenders is critical for society.
"But how can this be expected to take place while drug-taking remains so prevalent in prisons?"
Earlier, Scottish Liberal Democrat justice spokesman Liam McArthur said the prison system should be more "family friendly" to ensure children do not suffer ill-effects from visiting a parent behind bars.
The Orkney MSP, who obtained the figures on youngsters visiting prison, said: "The Scottish Prison Service must ensure every establishment is properly equipped to facilitate the 7,000 visits children make each year.
"SNP ministers should also bring an end to the senseless short-term sentences which break up families unnecessarily, replacing them with robust community-based sentences which are more effective at reducing reoffending."
A spokeswoman for the Scottish Prison Service (SPS) said the number of prevalence of drug use fell by 46% between entry and exit from jail.
She said a "comprehensive range of robust security measures" were used to stop narcotics entering the prison system – and that any culprits were reported to the appropriate authorities.
She added: "The SPS recognise the importance of parent and child relationships and we are committed to ensuring that family links are developed and maintained.
"We promote positive relationships across our prisons with dedicated children's visits and family contact officers."