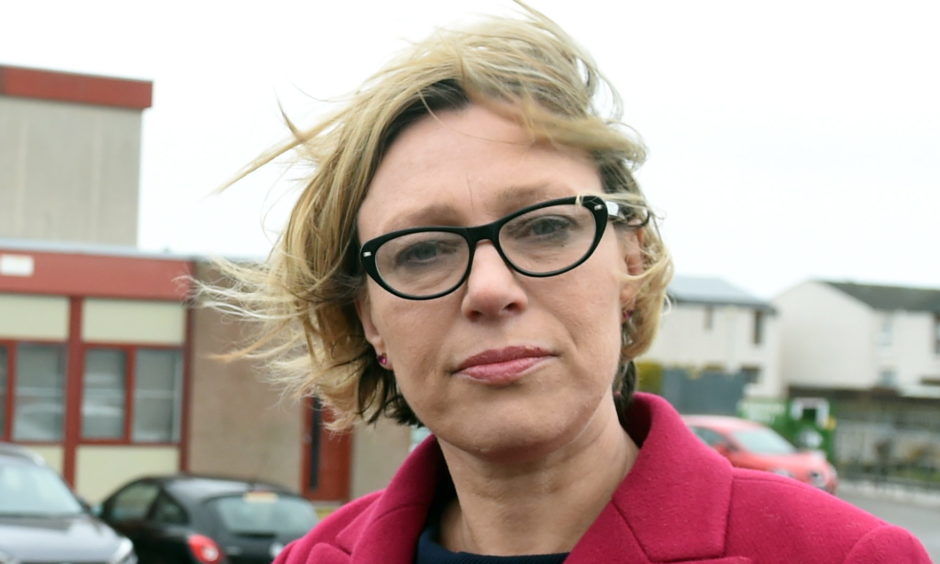 Nicola Sturgeon's cabinet reshuffle has descended into disarray after she was forced to drop one of her new ministers over offensive comments.
Labour and the Tories told Bute House they could not support Aberdeenshire MSP Gillian Martin's appointment because of a blog she wrote in 2007 referring to "hairy knuckled transgender laydees (sic)".
It has led to the extraordinary move of the First Minister withdrawing her nomination of Ms Martin as Further and Higher Education Minister, just one day after picking her for the role.
Ms Sturgeon told the Scottish Parliament it is with "regret" that she will not put forward Ms Martin for the post, adding she needed time to reflect on the matter.
Scottish Conservative leader Ruth Davidson said: "Pleased the Scottish Government have withdrawn Gillian Martin's nomination for minister.
"We spoke to them this morning to confirm this was not an appointment we could support following comments published this morning."
Richard Leonard, the Scottish Labour leader, said: "Labour this morning tabled an amendment, on the principle that we could not support Gillian Martin being made a minister in light of her previous comments.
"It is right that the government has withdrawn her nomination."
The amended Scottish Government motion now reads: "That the Parliament agrees that Ash Denham, Ben Macpherson, Christina McKelvie, Clare Haughey, *      *, Graeme Dey, Ivan McKee, Kate Forbes and Mairi Gougeon be appointed as junior Scottish Ministers."
The First Minister chooses her ministerial team, but it requires the approval of the Scottish Parliament, which is usually a formality.
Ms Martin, a former college lecturer, has apologised for a blog she wrote, which has been branded "deeply offensive" by opposition MSPs.
The essay used insulting language to mock campaigns from transgender activists.
It read: "Will they install a third category of loo with a special transgender sign?
"Are they then going to pinpoint these transgender people and make sure that they get represented fairly on all undisclosed-because-I-don't-want-to-get-fired-establishment literature in the same way our five endlessly tolerant Asian students do or that guy with the guide dog does?
"Are we going to see lovely photos in the foyer of hairy knuckled lipstickwearing transitional transgender Laydees being embraced by the principal of undisclosed college or visiting politicians for the press?"
Apologising for the comments, Ms Martin said: "In 2007 I wrote a blog that I deeply regret. It used language that was inappropriate and offensive.
"I expressed myself in a way that did not reflect my view then and certain does not reflect my view now.
"That is entirely my fault and I am sorry for it That's why. when this blog was last raised publicly two years ago. I apologised and I am more than happy to unreservedly apologise again today."
Speaking before the nomination withdrawal, Dundee City Council's Gregor Murray, who is one of Scotland's only openly trans councillors, said Ms Martin deserves to be given a chance to prove her apology was sincere.
Councillor Murray said: "Her comments were made some time ago and I think she should be given the chance to show her apology is sincere."
Councillor Murray, who identifies as non-binary and therefore does not use pronouns he or she, added there was a growing LGBTI+ representation in Holyrood and the Scottish Government.
"If the government continues to show Scotland is an inclusive nation I am sure we will see more people from different backgrounds stand for election, but I realise it is not for everyone," the councillor added.