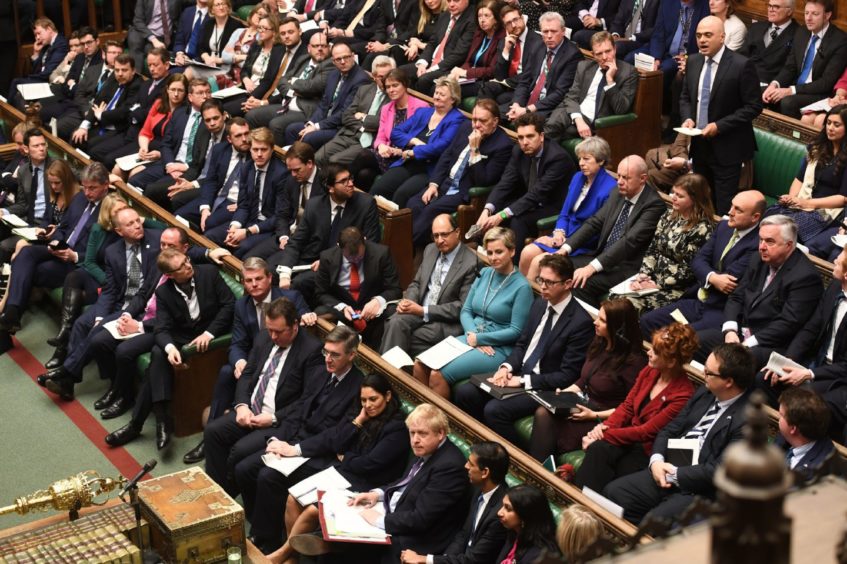 The UK Parliament could close its doors if the coronavirus outbreak worsens, it has emerged.
Downing Street confirmed that it was in talks with parliamentary authorities about a plan to close the Commons and Lords if the crisis deepened.
A spokesman for the prime minister said: "Discussions are already taking place with parliamentary authorities and scientific and medical advisers.
"I'm sure Parliament will be led by the advice of the experts in terms of taking the steps it needs in order to protect the people who work there."
The comments came as SNP Westminster leader Ian Blackford said he would be prepared to self-isolate in Parliament to stop the spread of the illness.
"While Parliament is sitting and if there is a perception of risk from us travelling on a weekly basis I wouldn't want to put my constituents at risk, I wouldn't want to put my family at risk, so I would probably self-isolate myself in here (Parliament)", he told reporters.

The UK Government confirmed this afternoon that the number of confirmed coronavirus cases in the UK had risen from 51 to 85.
Two new cases of coronavirus have been confirmed in Grampian and Ayrshire.
It brings the total number of cases in Scotland to three, with another previously confirmed in the Tayside area.