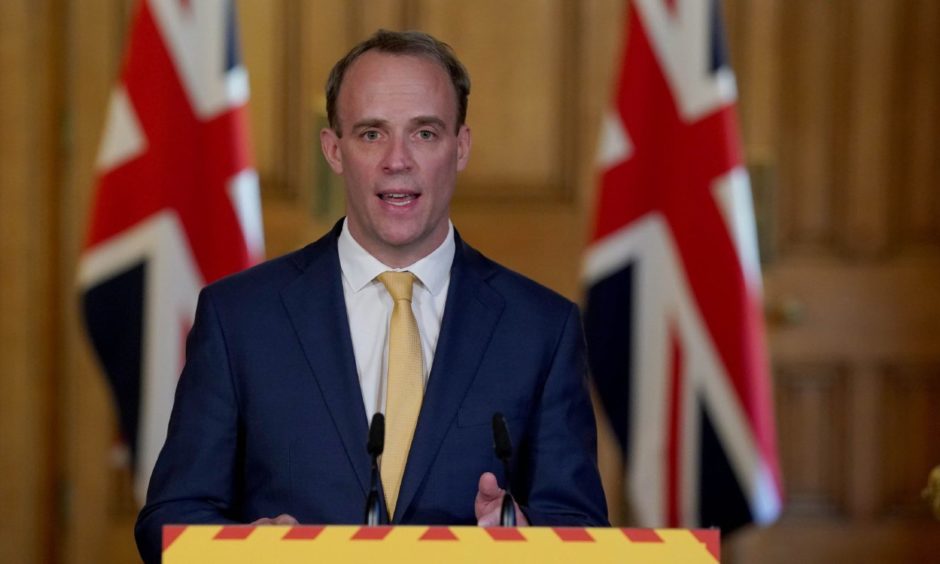 Britain's coronavirus lockdown has been extended by at least a week, after officials concluded it was still "too early" to say whether social distancing restrictions were working.
Foreign Secretary Dominic Raab, who is standing in for Boris Johnson while he recovers from Covid-19, warned the nation today that restrictions would likely have to continue beyond the initial three-week period, which is due to end on Monday.
The announcement came as the coronavirus death toll in UK hospitals increased by another 881 in 24 hours, taking the total to 7,978.
Speaking after chairing the latest meeting of the UK Government's emergency Cobra meeting, Mr Raab said: "As we look forward to the Easter weekend, I know some people are going to start wondering, 'is it time to ease up on the rules'?
"So I have to say, thank you for your sacrifices but also we're not done yet. We must keep going."
He added: "It's been almost three weeks and we're starting to see the impact of the sacrifices we've all made.
"But the deaths are still rising and we haven't yet reached the peak of the virus. So it's still too early to lift the measures that we put in place.
"We must stick to the plan and we must continue to be guided by the science."
The UK Government's chief scientific adviser, Sir Patrick Vallance, estimated it would be at least two weeks before the country was past the peak of hospital admissions and deaths.
He said: "In general I'd expect the deaths to continue to keep going up for about two weeks.
"But we're not there yet in terms of knowing exactly when that (the peak) will be, but that's the sort of timeframe I'd expect."
Sir Patrick drew hope from the numbers being admitted to hospital, saying: "It's not gone up in that steep way and again, if anything, we're beginning to see the first signs of this levelling off."
Mr Raab, who has been chairing the Covid-19 meetings in Downing Street, went on to reveal that Boris Johnson's condition was "improving".
He said: "He's still in intensive care but he continues to make positive steps forward and he's in good spirits."
Mr Johnson was admitted to St Thomas' Hospital in London with "persistent symptoms" on Sunday and rushed to intensive care on Monday after his condition deteriorated.
The prime minister has been conscious and stable throughout his stay in ICU and Downing Street yesterday made clear he was responding to treatment.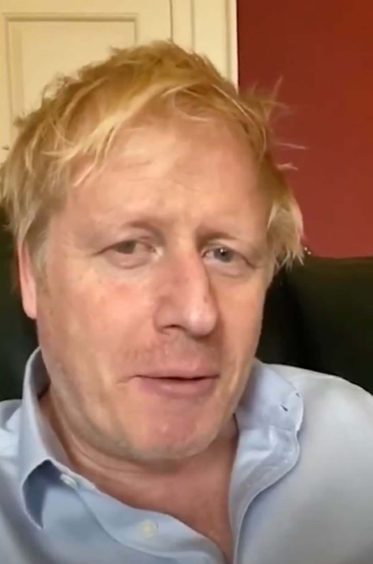 Mr Johnson's spokesman said yesterday that the prime minster had been "hugely grateful for all the messages of support".
Asked if he had spoken to the prime minister since taking over his responsibilities, Mr Raab said: "Not yet, I think it's important, particularly while he's in intensive care, to let him focus on the recovery.
"We in the government have got this covered. I chaired the Cobra meeting that I have just come from, we are pursuing all the different strands of our strategy to defeat the coronavirus and I'm confident we'll get there."
Mr Raab, asked if he could take major decisions required in Mr Johnson's absence, replied: "I've got all the authority I need to make the relevant decisions – whether it's through chairing cabinet updates, chairing Cobra, or indeed the morning meetings of senior ministers."
Responding to the lockdown extension, shadow health secretary Jonathan Ashworth said: "The British public have shown tremendous resolve in adhering to measures but are understandably looking for greater clarity from ministers on their 'exit strategy'.
"We've said previously that a 'lockdown' in itself is a blunt tool without a national strategy for community testing and contact tracing.
"We're calling on ministers to outline the next stage of their strategy to give the public the reassurance and clarity they expect."