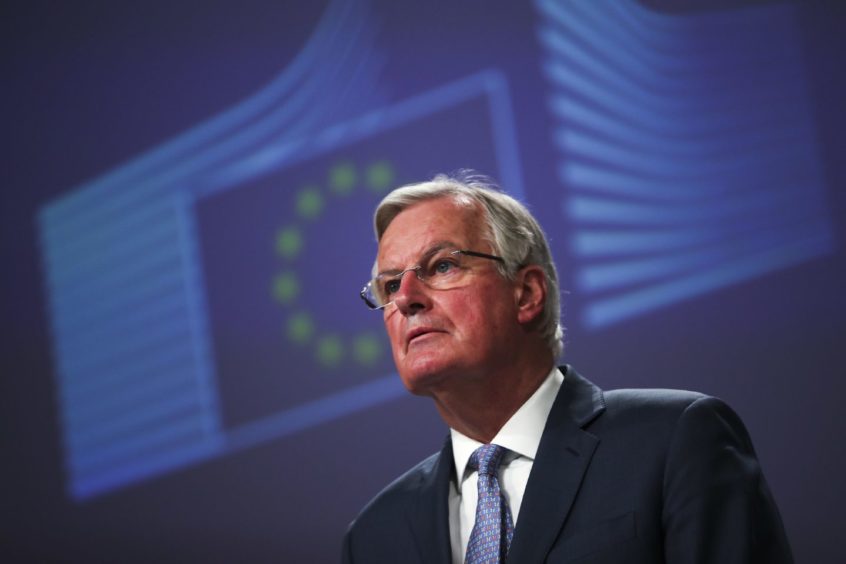 The European Union is "open" to a two-year Brexit delay, chief negotiator Michel Barnier has revealed amid continued deadlock.
In a letter to SNP Westminster leader Ian Blackford, the diplomat has said an extension to the Brexit transition period is available if the UK wants it.
The Brexit transition began when the UK legally left the EU on January 31.
The arrangement – under which the UK is outside the EU but continues to be subject to its rules and a member of the single market and customs union – was negotiated by both sides to smooth the UK's exit.
The transition was also designed to allow the UK to continue much of its previous relationship with the EU while the fine details of a future trading relationship and security co-operation were negotiated.
EU chief negotiator Michel Barnier has written to @Ianblackford_MP informing him a two year Brexit extension is on the table if the UK wants it pic.twitter.com/KuhaAPgBD5

— Dan O'Donoghue (@MrDanDonoghue) May 27, 2020
Mr Barnier, writing to Mr Blackford, said: "Such an extension of up to one or two years can be agreed jointly by the two parties.
"The European Union has always said that we remain open on this matter.
"Any extension decision has to be taken by the Joint Committee before July 1, and must be accompanied by an agreement on a financial contribution by the United Kingdom."
The SNP welcomed the letter and has called on Boris Johnson to accept the offer to protect jobs and the economy amid the coronavirus crisis.
Mr Blackford said: "Boris Johnson must finally put his responsibilities to jobs, living standards and the economy first – and urgently agree the two-year extension on offer to the transition period.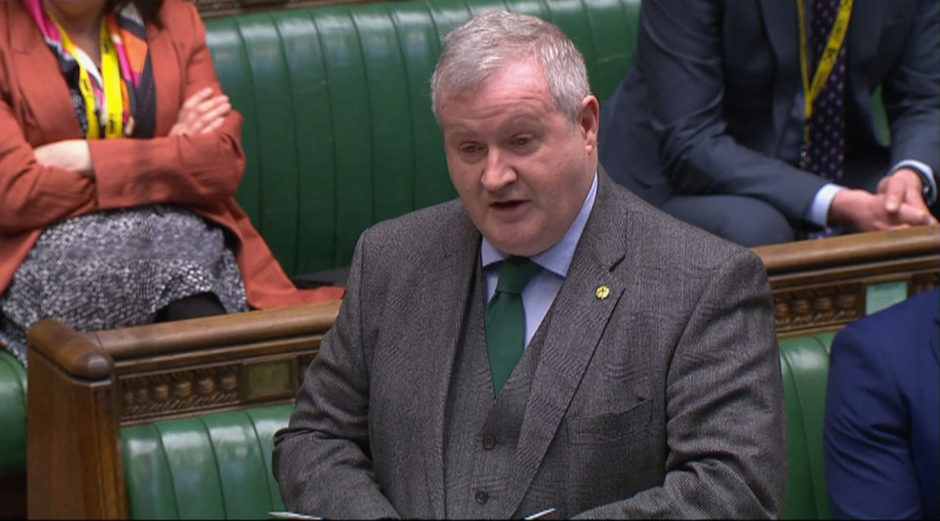 "It would be madness to pile a Brexit crisis on top of the coronavirus crisis we already face – with unemployment soaring, businesses shedding jobs, and many struggling to survive."
He added: "Time is running out. There is just a month left to agree an extension to prevent the UK crashing out with a devastating bad deal or a catastrophic no deal.
"If the Prime Minister fails to agree an extension he will be responsible for every job lost, every income slashed, and every business that goes under as a result of his bad Brexit deal.
"The SNP will continue to press for a long extension to protect Scotland's economy but the only way to guarantee Scotland's interests and protect our place at the heart of Europe is to become an independent country."
Responding to the letter, the prime minister's official spokesman said: "There is no change to the government's position. The transition period will end on December 31"