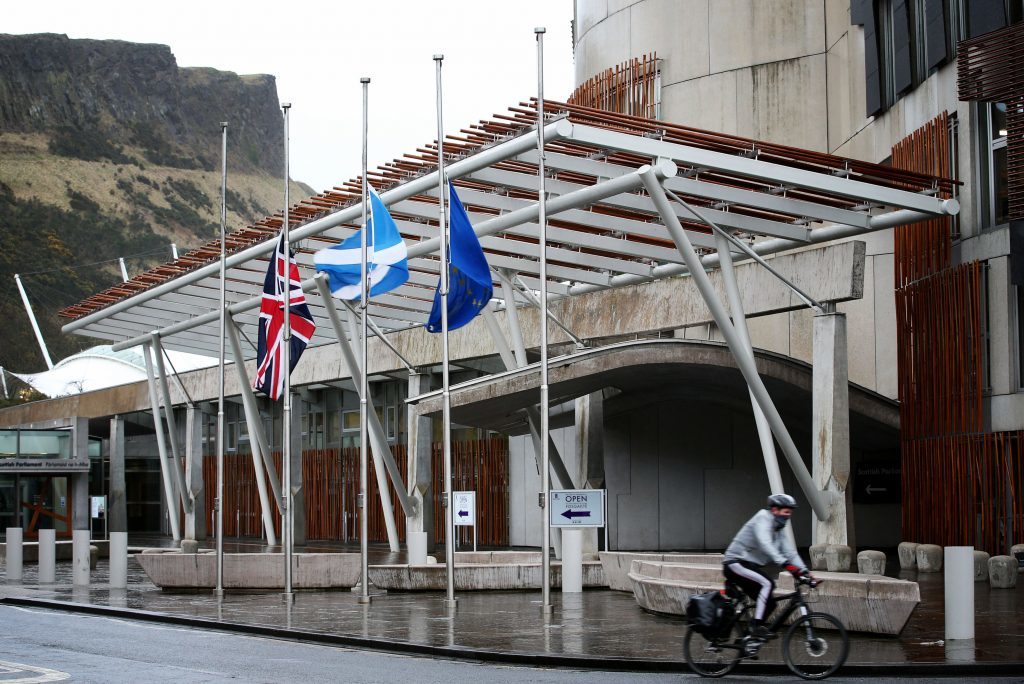 Holyrood stands in solidarity with "wonderful" London following the "heinous" attack on Westminster, Nicola Sturgeon said.
In a sombre First Minister's Questions, Scotland's political leaders united to offer condolences to those affected and pay tribute to the emergency services.
Ms Sturgeon, who stressed there is no specific terror threat on Scotland, said there is an increased police presence on Scotland's streets and "that response does include a significant uplift in armed officers on duty".
Leaders warned against finding a scapegoat for Wednesday's attack, in which four people died, including policeman Keith Palmer and the attacker.
Ms Sturgeon told MSPs: "We stand in solidarity with London – a vibrant, diverse, wonderful city that will never be cowed by mindless acts of violence."
In a bid to deter a spate of hate crime, she added: "Acts of terrorism are not the responsibility of any one faith or section of our society.
"The only people to blame for acts of terrorism are the individuals who plan and perpetrate them."
Ruth Davidson, the Scottish Conservatives leader, sent "deep condolences" to those affected and expressed gratitude to the emergency services and security staff.
"Yesterday a coward killed three innocent people and injured many more in an attempt to attack the symbol of our country's democracy," she said.
"His attack on our values failed as he died – by the paramedics who demonstrated what a civilised society is by trying to save him."
Scottish Labour leader Kezia Dugdale, said: "No matter the religion, nationality or identity of the attacker, this cannot and must not turn into a war on any one community.
"Bringing people together must be part of the solution to tackling terror, rather than creating further division within communities."
Flags are flying at half-mast at the Scottish Parliament, where a one-minute silence was held at 9.33am – the shoulder badge of PC Palmer.
Three people were killed when the terrorist mowed down pedestrians on Westminster Bridge, before leaving the crashed vehicle and stabbing PC Palmer to death inside the House of Commons estate.
The attacker was then shot dead by armed officers.
Forty people were hurt during the horrific incident with 29 treated in hospital, where seven remained in a critical condition on Thursday.
Earlier, the Prime Minister revealed the Westminster attacker was a British citizen who was known to the police and security services.
He had been investigated some years ago over violent extremism, but was "not part of the current intelligence picture".