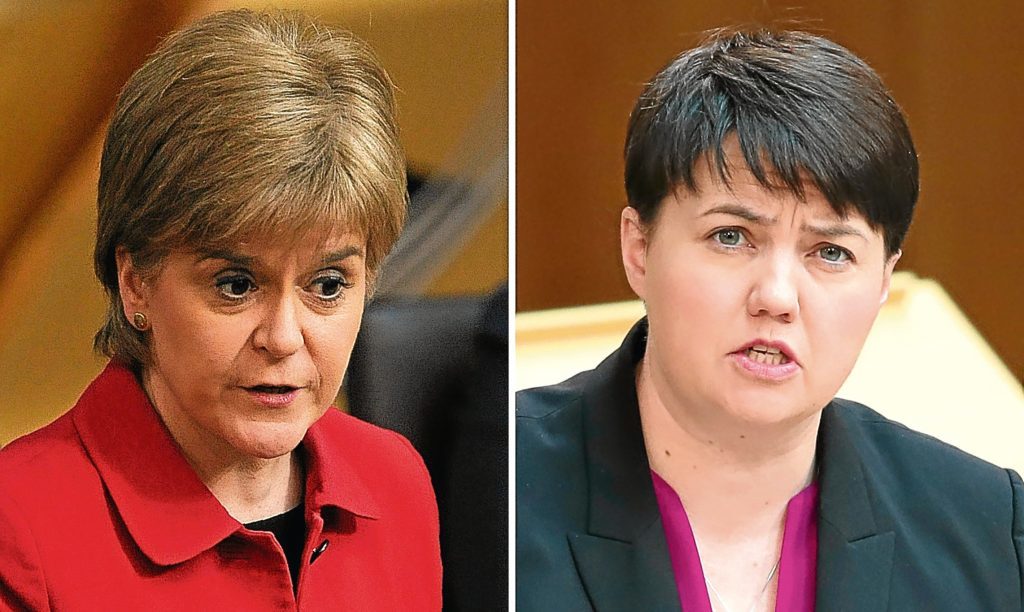 Good morning and welcome to The Courier's guide to Monday's general election campaign.
You may be forgiven for thinking it never stopped after the council vote, because it didn't really, but we're back into campaign mode as candidates hit the streets – and leaders take to the airwaves.
To combat repetitive electioneering slogans, The Courier will not cover ordinary campaign events where politicians refuse to take questions from either the press or public.
That goes for any politician from any party.
So, what are they up to today?
Nicola Sturgeon is heading to Perth, where I will be heading along to try and grab a word with the First Minister.
Tim Farron is riding his battle bus into Scotland. Gareth McPherson, our political reporter, will be jumping on board as it goes through Fife and interviewing the UK Liberal Democrat leader.
Meanwhile, Ruth Davidson will officially launch the Scottish Conservative campaign in Edinburgh and Kezia Dugdale will outline Scottish Labour's battle plan in Rutherglen.
If you are so inclined, you can also watch Prime Minister Theresa May and her husband, Philip, on BBC's One Show tonight for some light entertainment. Ahem.
For his part, Jeremy Corbyn will continue his down-to-earth campaign by talking about the NHS in the West Midlands.
Seeing as this is the first of our morning blogs, here's an introduction to what you can expect from The Courier's election coverage.
Gareth and I will be on the campaign trail, delivering scoops, in-depth coverage and sharp analysis along the way.
Meanwhile, Courier features writer Gayle Ritchie will be hitting the doorsteps to find out what voters really think.
Some of our usual favourites are back to show that local matter constituency profiles of who is in contention to be your MP are currently being prepared.
And hustings will take place in Tayside and Fife's key battleground seats – Perth and North Perthshire and North East Fife – on May 30 and 31 respectively, giving constituents the opportunity to quiz their candidates.
Going live on our website at 11am is my in depth look at the contests in both of these seats or, if you can't wait, you could go buy a copy of the paper. It's in there already, I promise.
Online, as well as this morning blog, we'll wrap up the day's events before going home.
Let's get electioning!