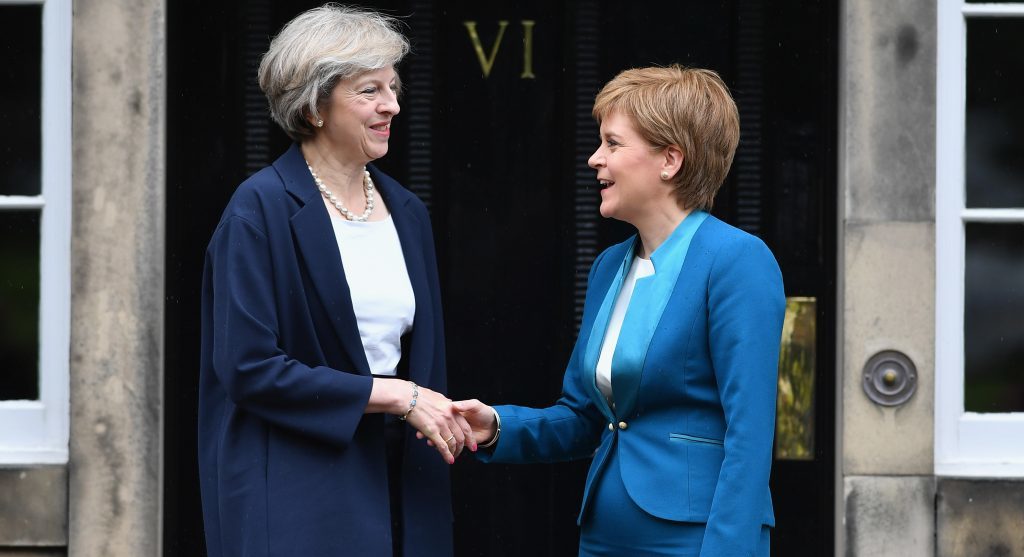 Nicola Sturgeon fears Theresa May's successor will be a Brexiteer who will send the Conservatives "lurching even further to the right".
The First Minister said Mrs May's promise to step down if her withdrawal agreement is passed with the support of Eurosceptic Tory rebels shows how "profoundly" bad the deal is.
Scottish Secretary David Mundell, who has been loyal apart from the one occasion when he defied his boss by refusing to vote with her, said the Prime Minister's decision demonstrates her "sense of duty and public service."
Ms Sturgeon said: "Brexit is not about Theresa May's future, it is about all our futures – and nothing the prime minister says about her position changes the fact that her deal is a profoundly bad one.
"And if Brexit ends up being forced through on the basis of a deal that no one supports – indeed a deal so bad that the PM has to promise to resign to get it through – it will make an already bad project even worse.
"For Scotland, this raises the prospect of being shackled to a disastrous Brexit driven by a Tory party lurching even further to the right, with a Brexiteer PM in charge – further reinforcing the case for our country taking its future into its own hands."
Mr Mundell, who sits in Mrs May's cabinet, tweeted: "The PM is driven by a sense of duty and public service. Her decision today reflects again her putting the national interest ahead of personal interest.
"She remains determined to secure our departure from the EU on an orderly basis and will have my full support in doing so."