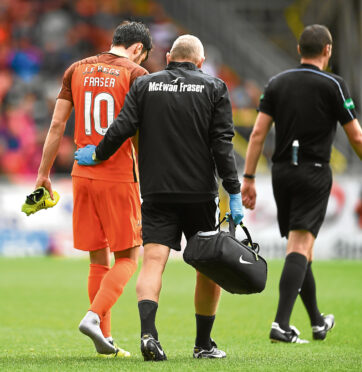 Dundee United midfielder Scott Fraser is at the centre of another injury scare over his problematic foot.
Fraser limped off after 75 minutes of Saturday's one-goal win over Brechin after feeling a "click" in his metatarsal that's given him problems since early in the year.
He first broke it in a defeat at St Mirren in mid-March and, although he was able to make brief appearances from the bench in the promotion play-offs, he had to rest his foot again during the summer break.
It was still giving him problems when he reported back for work at the end of June and that curtailed his training during the pre-season.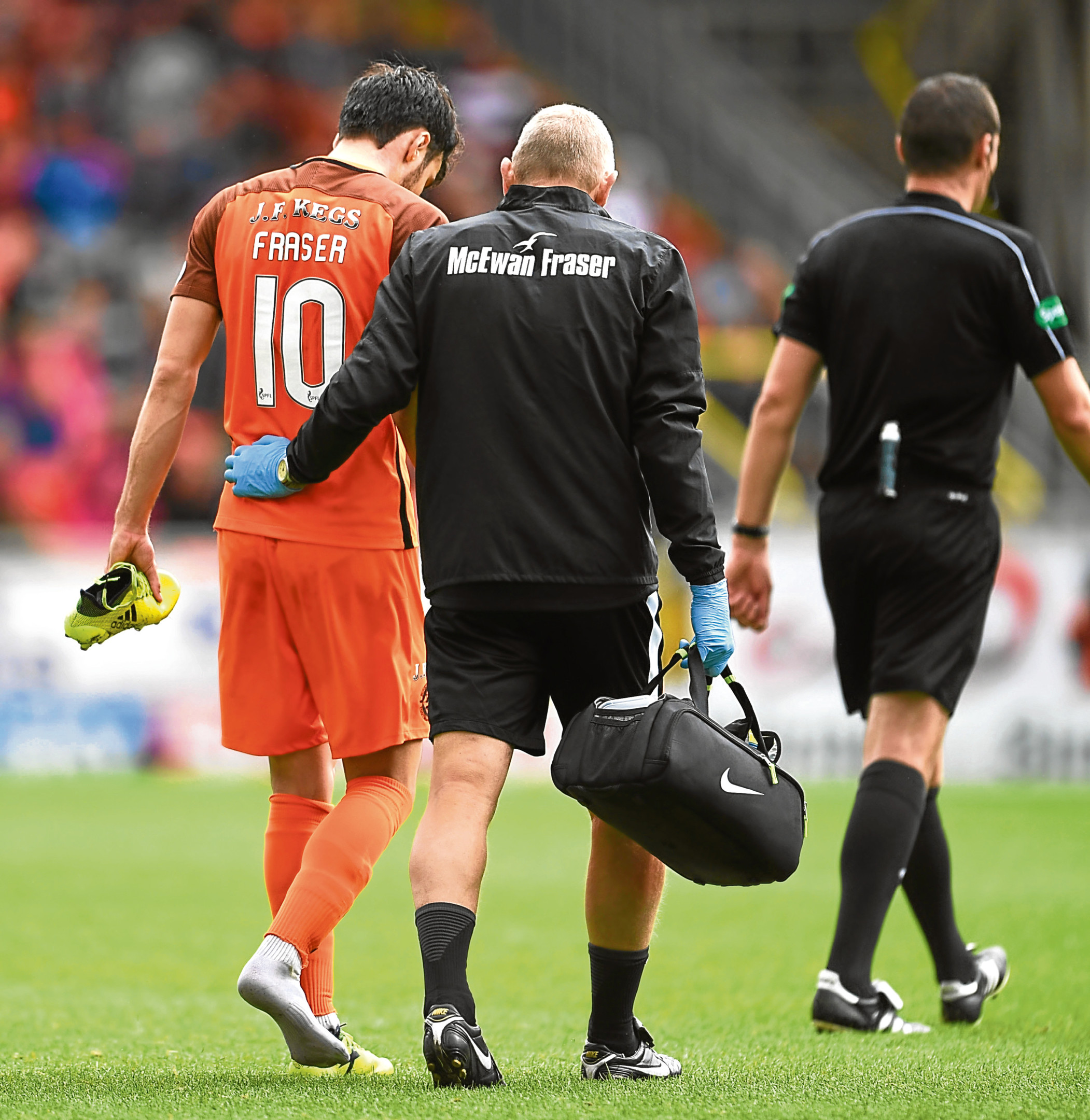 Precautionary X-rays then showed no repeat of the break but he has had some discomfort.
And on Saturday he pulled up and had to be replaced by Patrick N'Koyi.
United are hopeful it's not a major recurrence of the injury and he'll be fit for this weekend's trip to St Mirren.
They will, though, be having his foot thoroughly checked out.
"Scott felt a click in his foot and had to come off, so we'll need to have a look at it again," said boss Ray McKinnon.
"We're hoping it's nothing too serious, just a bit of movement in his foot.
"Something similar happened during the pre-season and he was back in a day or so and, hopefully, it's the same this time."
As for the weekend win that maintained a perfect record in the Championship after three outings, the manager admitted, result apart, he was not satisfied.
"We won and that's the important thing but the boys were off it," he said.
"I have to give credit to Brechin for that because they set up very well but I was disappointed in our performance.
"From start to finish I thought we were slow and it was hard to explain why.
"It was frustrating for me to watch and I'm sure it was frustrating to play in.
"We do still have a few players who are building up their match fitness and that was maybe a factor but I'm not making excuses."
For this weekend's action, winger Paul McMullan will be back in the squad after completing his ban.
And defender William Edjenguele, who only made the bench on Saturday because of a knock, should be back.