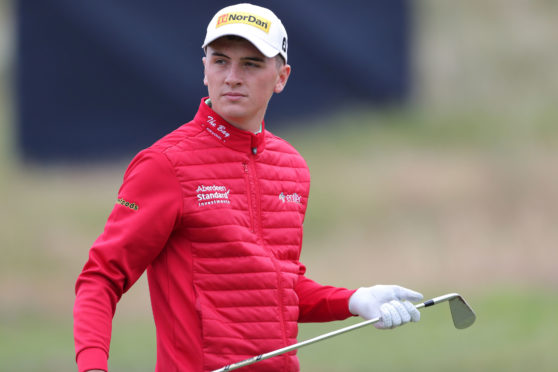 Paul Lawrie and his team needed to make a stop for emergency underwear when they found the new lockdown in Aberdeen prevented them from getting home last night, but the former Open champion's first day as a tour commissioner went pretty well otherwise.
The Tartan Pro Tour, Lawrie's brainchild to give playing opportunities for Scottish professionals of both sexes and all levels, launched on a gloriously-turned out Carnoustie Championship links and went off without a hitch, a credit to the team who "had worked so long and hard" on the project.
With no caddies and no spectators other than a few dog-walkers and a couple of disruptive media men who made Lawrie back off a putt on an empty course – sorry again Paul – it was nearly a perfect start, only to find that the renewed seven-day lockdown imposed on Aberdeen means that the second tour event, the Scottish Par 3 Championship at Lawrie's Golf Centre, can't take place on Saturday.
"It's been great," he said after a par round of 72 including a few classic pieces of Lawrie short game to save pars at 15, 16 and 18. "I was quite nervous waiting for it all to kick off and get going, and make sure we got it all done on time, everything organised and signed up.
"Sadly, the second event at the weekend is definitely a problem. I can't see it happening now, but we'll wait and see what the story is, it certainly doesn't sound so good back home.
"I don't get why people can't just behave? If everyone did the right thing we wouldn't have a problem but now we have a problem again.
"We're going to stay because we might not get back for tomorrow if we go home now…we'll have to go and buy some underwear at Tesco!"
For his own play, Paul "not too disappointed with level par on a tough course like that".
"For me, it's always the same these days, I'm good for eight holes or so but the back's horrendous on the back nine," he said.
"I think I got my up and down on 16 from the same bunker as the play-off in 1999. The course is magnificent, it doesn't get any better than this. We always wanted to start the tour here, and now I'm attached to the links we spoke to Michael (Wells, chief executive at Carnoustie) and he couldn't have been more supportive."
Players logged their own scores through a phone app and then electronically "signed" their scorecards at the end of play, minimising all contact and maintaining safe distancing, while sponsors provided hygiene stations at tees.
For the likes of young professional and former Scottish amateur international Jack McDonald, playing with Lawrie, it was a godsend.
"It was my first event for a while and that was quite strange, but it was nice just to have a scorecard in your hand again," said the former Walker Cup player, who went round in a par 72. "It was also great to play the course because that's the first time I've played it since the Amateur five years ago, and it's in amazing condition.
"After the EuroPro Tour was cancelled, just to get some competitive golf somewhere is what we're all after. You want to keep improving and testing yourself. It's great that Paul's done this and hopefully it keeps going from strength to strength."
The third member of the group, twice-LET winner Kylie Henry, led all woman entrants with a one-over 73 including birdies at 14 and 17 in back nine of 34.
Sam Locke, who won the Silver Medal for top amateur finisher at the Open at Carnoustie two years ago, set the early pace with a four-under 68.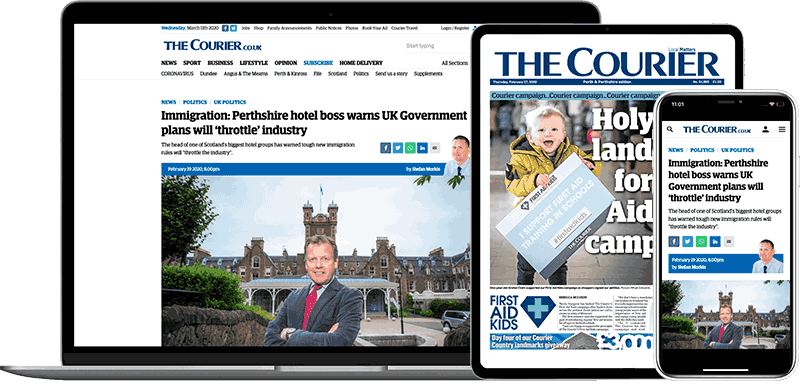 Help support quality local journalism … become a digital subscriber to The Courier
For as little as £5.99 a month you can access all of our content, including Premium articles.
Subscribe