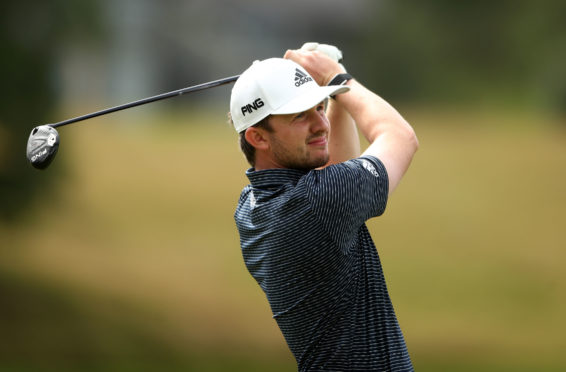 As consolation prizes go a US Open debut is not too shabby, but Connor Syme's just taking his appearance at Winged Foot this week as part of another step in his development into a consistent contender.
The 25-year-old from Drumoig got his place in his first American major by virtue of his consistency on the European Tour's UK Swing, but he admits to being "slightly disappointed" he didn't turn two 54-hole leads, in both the events at Celtic Manor, into his first tour victory.
But those performances, plus another strong week at the penal Valderrama – no better preparation for the requirements of a US Open venue – are all experiences that make him stronger as his career goes on.
"It has given me confidence, 100 per cent," he said as he left for New York. "It's about getting yourself into those situations and learning from them all the time. I know you hear that from golfers all the time, but it is definitely true.
"Hopefully what happened in those events can help me when I get into that position again. I think the only time I didn't have the lead in the second event at Celtic Manor, unfortunately, was with five holes to play, having had my first 54-hole lead the week before.
"But it's stuff like that I can learn from going forward. The only thing that was missing in Wales, I suppose, was a win and that's a big positive going forward. They were massive experiences all round that will help me in the future."
Goals change quickly and while at the start of the UK Swing one of the ten spots at Winged Foot was the primary one, a win on tour soon took over.
"One of the US Open places was always something I was aiming for, and in the end the manner I got the spot was maybe slightly disappointing, but it was great to achieve that goal nonetheless," he continued.
"My plan for the UK Swing was to play three in a row then maybe miss the first one in Wales, but when I missed the cut at Close House in the first one I got home on Thursday afternoon due to an early start and it almost felt like a week off.
"Having four or five days at home left me feeling fresh enough to then play the next three in a row and then that became four in a row. It was well worth it in the end."
After securing the trip to Winged Foot, Connor went to Valderrama two weeks ago and again led the tournament before settling for a top ten finish, but that was with the US Open in mind.
"Valderrama is such a tough golf course, it really challenges you mentally and also physically," he said. "It tests every part of your game and I was keen to go there before the US Open as it is the closest thing on the European Tour to what a US Open set up is like.
"It was another solid week and that's really pleasing. The start to my pro career probably lacked consistency and now I am certainly finding a bit of that this year. I think I definitely learned from my first year on tour."
Connor has played in two Open Championships – as an amateur in 2017 and as a pro in 2019 – and also played in the US Amateur at Riviera and the Walker Cup during his final year in the unpaid ranks, so he's not going into the US Open without some experience in majors or USGA conditions.
"I'm mega-excited and looking forward to it," he said. "Playing the US Amateur certainly got my attention in terms of how the USGA organise events.
"I've played in The Open a couple of times and that was incredible, I am sure this will be amazing as well. Monty obviously had a good chance to win at Winged Foot in 2006 and, from the highlights I've seen of past events there, it looks like a brutal golf course.
"It's really another step I need to make. I know roughly what to expect in terms of difficulty, but a major in the US is going to be new for me. I'll embrace the challenge and it's exciting as these are the stages you want to be playing on."
Syme's good friend Robert MacIntyre is also making his US Open debut at Winged Foot while the next generation in amateur Sandy Scott – who postponed turning professional and has been rewarded with a place from his World Amateur Ranking – is also playing.
"Bob had an incredible year last year and then did well making the cut in the US PGA in San Francisco. There are so many of us on an equal level at the moment, all pushing each other on. It is great for Scottish golf with the younger guys coming though.
"Hopefully we can all go on from strength to strength and that is certainly the goal. Golf might be an individual sport, but we are all good friends and trying to make each other better."
Connor's personal goal for the week is primarily to play all four rounds, but his main focus is to learn.
"I think we all know that making the cut in a US Open is a good result," he said. "Having this opportunity is amazing and my primary goal will be to play all four days.
"I'd be really disappointed to miss the cut, but really I'm not too sure what to expect. I'm coming into this on the back of some good form in Europe, but I still have lots to learn and it takes time."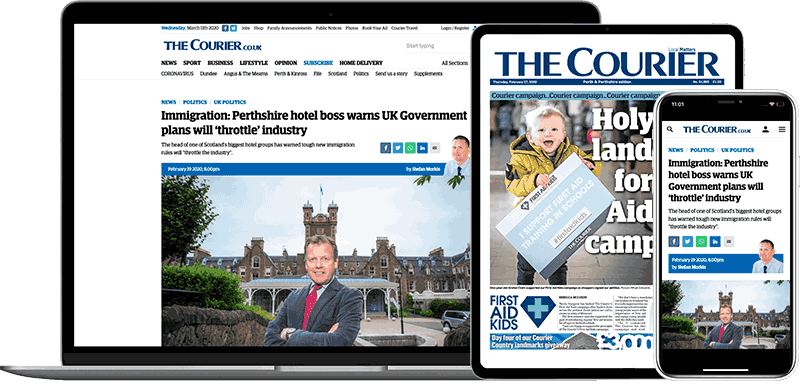 Help support quality local journalism … become a digital subscriber to The Courier
For as little as £5.99 a month you can access all of our content, including Premium articles.
Subscribe