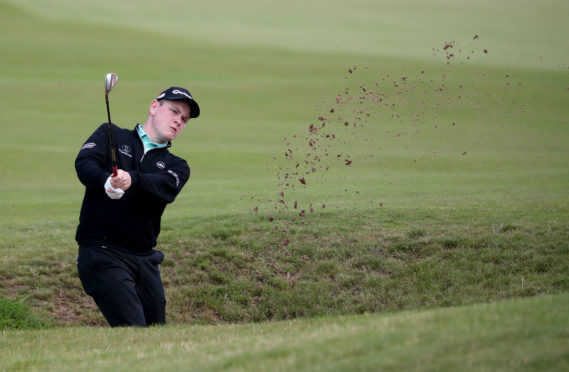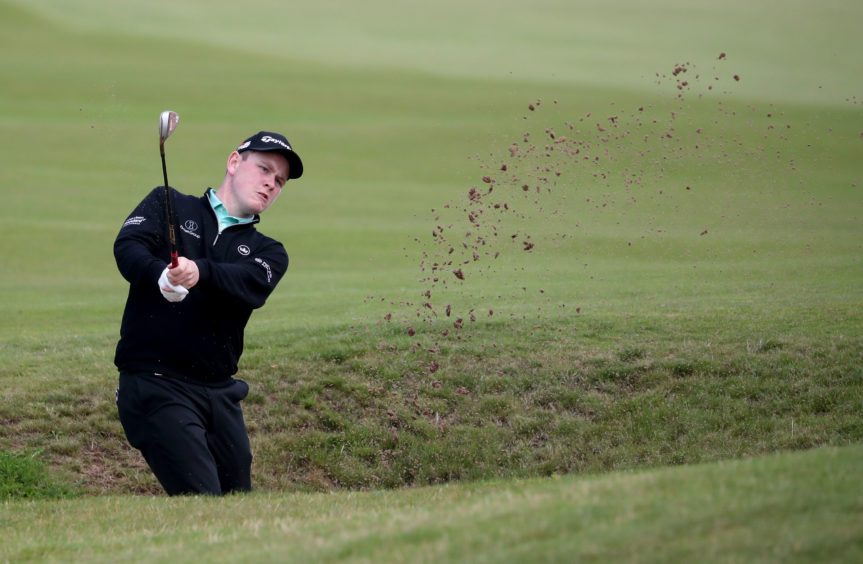 Robert MacIntyre knew he was on safe ground in his choice of a new caddie when Mike Thomson said he'd missed the first contact because of a 3am alarm.
The Lundin Links man was doing bakery deliveries on top of his occasional duties at Kingbarns Links which required his early start, so when the new Scottish star came looking for him, it seems to have been a fairly easy job interview.
An experienced looper for a number of players including Brooks Koepka for a year, Thomson was MacIntyre's choice when he and Greg Milne agreed to end their partnership after two and a half years together.
Thomson's first task is the Aberdeen Standard Investments Scottish Open starting tomorrow at The Renaissance, where MacIntyre plays with Tommy Fleetwood and defending champion Bernd Weisberger.
The change of caddie is part of the 24-year-old from Oban's attempt to keep himself fresh and moving forward in what has been a "testing" year after his storming first season on the European Tour.
He also feels he needs to be "more ruthless", but that doesn't come easy for his nature.
"It was just the time was right to change," he said. "Not just for me but for Greg. The two of us were, almost getting, I'd say stagnant in what we were doing. We're good mates, but we almost spent too much time together.
"Greg did his absolute best for me every week and it showed, my results were good. But when things aren't going well, you have to change something.
"It was one of the hardest decisions of my life, but once Greg and I had parted by mind was set and I was always getting Mikey."
No-one should worry that MacIntyre might have a slow spell after his brilliant debut season, but he's determined to maintain his momentum.
"People see me as an easy-going guy, but I have to be ruthless when it comes to things," he continued. "You've got to learn it, I mean, it's not something that comes naturally to me.
"Mikey is a winner, he's not scared to take on folk, and I feel like that's perfect for me because I'm at a stage where that I need to push on and become ruthless when it comes to the crunch.
"I know I'm only 24 years old, but I feel like it's a big chance for me. Maybe at 29 it might happen, but I want it to happen at 24, I want it to happen now."
MacIntyre had already arrived by last July's Scottish Open – his debut in the event he'd watched and dreamed of playing after going every year to Loch Lomond – and was handed a pairing with Rory McIlroy and Rickie Fowler.
"I'm actually a wee bit more comfortable with this draw than I was last year," he laughed. "Last year I was in at the deep end.
"It's the one that you want to win as a Scottish player. The course is definitely tougher than last year, the weather is obviously a bit cooler, looks like it's going to be a wee bit windier.
"There's new tee boxes on a few of the holes. They've lengthened it, so it's going to be a good test this week.
"My game has not been on the level I'd hope it to be, but it's coming along nicely. I've played in some top, top events this year and made the cut in them. It's just I've not got the cutting edge this year that I did last year."
Is MacIntyre being a bit too hard on himself? He doesn't think so.
"I feel like you've got to be hard on yourself if you're wanting to push on to do something in the game," he said.
"I could just accept it and be a middle-of-the-road man, but I don't want to be that. I feel like I've put too much work in for me just to that, I want to be challenging for titles every week when I pitch up.
"The way I'm playing just now, I can't do that. But we're starting to see good movements in the game."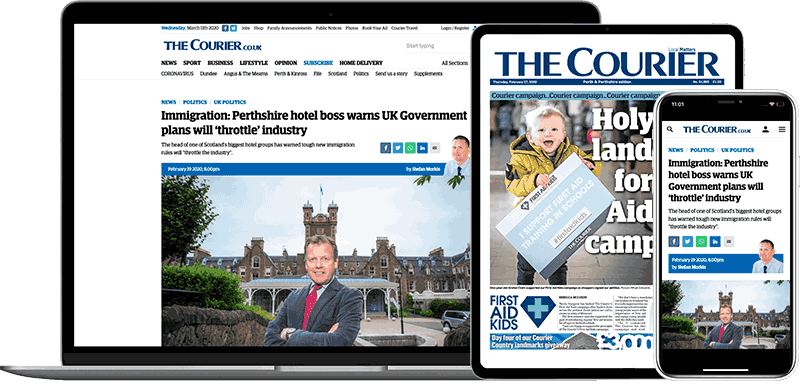 Help support quality local journalism … become a digital subscriber to The Courier
For as little as £5.99 a month you can access all of our content, including Premium articles.
Subscribe