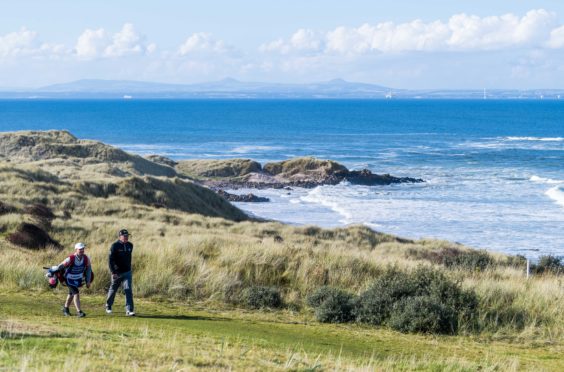 It wasn't the blaze of glory that maybe it deserved, but in many ways Paul Lawrie's final stroll on the European Tour at the Aberdeen Standard Investment Scottish Open was like the man himself –understated and without ceremony.
As dusk began to fall and the autumn chill bit after a glorious day in East Lothian, a small coterie of the officials, fellow players and the media allowed into The Renaissance all showed up, distanced and facemasked, to clap the 1999 Open champion onto the 18th green.
If there was any real justice in golf – and we know there's not – he'd have chipped in from the left of the green for birdie, as befits the nickname of "Chippy" he's had his entire professional career. It wasn't to be, and his final round on Tour in 29 years and 620 events was an immaterial 79, but it just proved he was making the right decision.
"My back's sore, I can't get over the ball and I played really poorly," he said. "It's definitely time to go."
There was still the last round of interviews to go through, and Nick Dougherty of Sky managed to get a tear in Lawrie's eye referring to his much-loved late coach Adam Hunter. But he held it together pretty well.
A proper, celebratory farewell ovation from packed galleries for the man who has done more for Scottish golf in the last 25 years than anyone will surely come at the Open Championship, as he's indicated he'll play that a couple more times. Perhaps St Andrews in 2022 will be the most fitting place as Carnoustie, the site of his finest hour, is some way away from its next championship.
But this always down-to-earth, granitey Aberdonian is not a man for these kind of ceremonies, as his great friend and playing partner yesterday Stephen Gallacher indicated when he couldn't resist one last bit of banter.
"I'm just relieved to get rid of him," said Gallacher with a twinkle. "I've been putting up with him for 25 years!"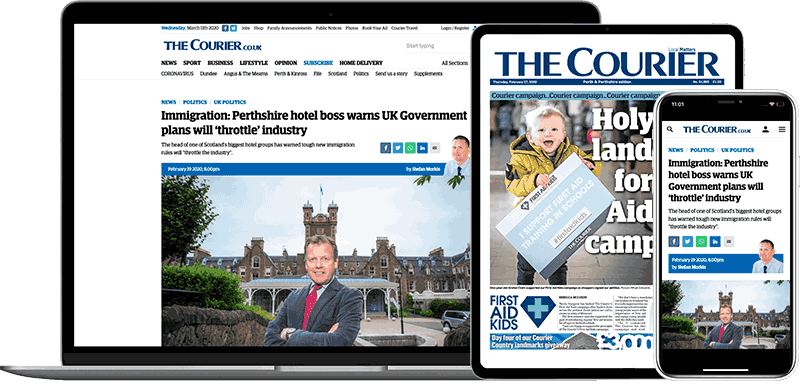 Help support quality local journalism … become a digital subscriber to The Courier
For as little as £5.99 a month you can access all of our content, including Premium articles.
Subscribe