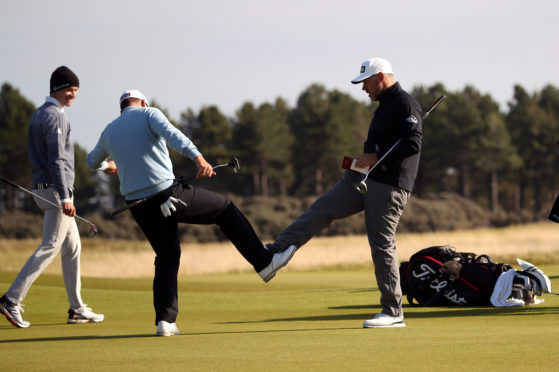 Last year Ian Poulter's experience of the Aberdeen Standard Investments Scottish Open was eyebrow-raising at least, but this year it's much more about his first European title since 2011.
The Ryder Cup hero caused much mirth on social media by recalling what he saw from the 14th tee during last year's championship – a rambler on the beach that lies below The Renaissance's signature hole wearing nothing but his backpack.
Not the sort of thing you see around genteel Gullane and North Berwick very often, but with the championship in October instead of July this year, there's no chance of such surprises.
In any case, Poulter's focus is all on the course this week with a five-under 66 to turn the tables on his playing partner and long-time Ryder Cup colleague Lee Westwood from Thursday. The pair are now level on nine-under at the halfway mark, two behind the leader, Australia Lucas Herbert.
All three men were on the advantageous side of the draw, enjoying the same calm conditions on Friday morning they'd had on Thursday afternoon, but Poulter's been around long enough to have seen both sides.
"I've had my fair share of bad ones so I'll take this," he said. "You do feel a bit guilty. I woke up on Thursday morning, put the sausages and bacon on had a bit of a chuckle as it wasn't very nice outside.
"It's nice but I'm not sure the rambler will be doing that again this time of year. I hear we're going to get it on Saturday, though."
Poulter is one of the few to come back across from the US to play both the Scottish and Wentworth, and while he understood why some like Rory McIlroy didn't, he was in no doubts.
"It's difficult, and it's been a hard decision for a lot of guys who want to get off to a fast start (on the new PGA Tour season)," he said.
"I want to as well, but the European Tour needs a bit of support and you want to come back and play golf.  I've always tried to play as many as I can over here, and I'll do two Tours as much as I can and support until I can't do it. I'll try my best."
He's disappointed not to see fans – few players interact with the galleries more than Poulter.
"What we have gone through, what the European Tour have been through as a business, the PGA Tour, it's difficult. I'm a sports fan and I love sport and it just doesn't feel the same at the moment as we can't get people together.
"The sooner we can do that the better it is for all sports. We can get the real buzz. We're playing golf with no adrenalin and that's difficult.
"I just hope this peters out and we can get some people back in to enjoy sport. I'll certainly be going to other sporting venues as soon as I possibly can, too."
Westwood managed a par 71 to follow his blinding opening 62, but both he and Poulter gave way to Robert Rock, who added a bogey-free 67 to his opening 65, and to Herbert.
At this event last year the Australian was contemplating jacking it all in, at his lowest ebb after struggling in both Ireland and Scotland.
But the 25-year-old broke through at the Dubai Desert Classic earlier this year and now is gunning for a Rolex Series win to go with that after rounds of 66 and 65.
"A second win would be great, and a Rolex Series win would be pretty cool, my caddie going around in a gold bib," he said. "But there's still a long way to go.
"Two rounds of level par are not going to get it done unless that weather gets pretty bad, which it might, but I would say I'm still going to have to keep the foot on the accelerator and try and take it pretty low on the weekend because there's some birdies out there."
The forecast is for two inches of rain and 20 mph winds, which should re-assert the tougher Renaissance we briefly saw at the start of play on Thursday.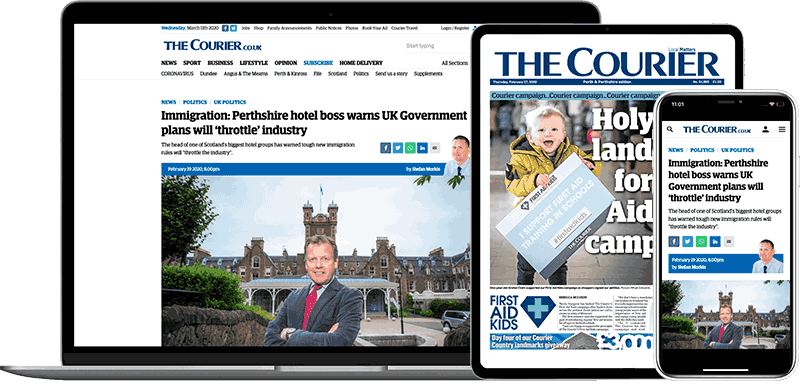 Help support quality local journalism … become a digital subscriber to The Courier
For as little as £5.99 a month you can access all of our content, including Premium articles.
Subscribe