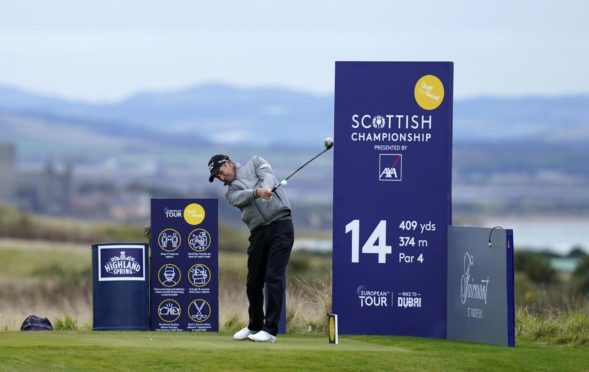 Padraig Harrington is "obsessed" with keeping up with the younger guys in golf but admits that the drive for distance is likely to leave him far behind before long.
The Ryder Cup captain is enjoying some decent form in the second UK Swing and is challenging against the Scottish Championship presented by AXA at Fairmont St Andrews after a second round 69 on the Torrance Course to add to his first round 66 leaves him just three off the lead shared by Matt Wallace and Adrian Otaegui.
But such an analytical mind as Harrington's is forever working, and he's as obsessive on the range as ever.
"I want to be competitive at the top level," said the twice Open champion, now 49. "I've been obsessed with trying to keep up with these young guys, and I really can at times.
"My whole career I've been one level down from the longest hitters, and I'm still there now. I wouldn't hit is as far as the longest hitters – maybe in a long driving competition but not on the course.
"I'm hitting it straight – and a decent distance. Yesterday I gained 2.9 shots off the tee, which is unheard of for me – driving it well and putting it well is a good combination."
He's tried to get extra length in the past, which makes him more impressed with what Bryson DeChambeau has done to his game.
"I tried everything and more than Bryson," he said. "I'm very impressed with Bryson because it's really hard to change. I know he had all that speed but being able to bring that to the golf course is quite impressive."
The difference between now and when Tiger Woods came out on tour is that there are so many guys hitting it long, he continued.
"Tiger was so long off the tee he ended up playing a softer golf ball than the rest of us in the 2000s," he said.
"Then Rory and DJ came along. They were more of a change because when you have one long guy, it doesn't matter, because he can't win every week. When you have five, six then all of a sudden ten or 20 you have to pick one of them to win every week, it's a matter who of those guys plays well.
"I won't be around but in ten or 15 years' time you'll have 20 or 30 guys on Tour like Cameron Champ – close to 200mph ball speed, within themselves, not swinging it out of their boots, hitting it nicely. I'm glad I won't be around to compete with them."
He is competing now, in between his Ryder Cup duties and his growing "Paddy's Golf Tips" on Twitter and Instagram.
"Since I started doing it my social media numbers multiplied,"" he said. "People seemed to enjoy it.
"I think I hit the people I wanted to – those weekend golfers. A lot of the coaching you see out there is for the elite players or students of the game.
"I'm trying to hit the person who plays once a week, the beginner or a casual golfer – get your head straight so everybody can enjoy the game. I believe everybody should be able to get down to single figures."
First round leader Otaegui had five more birdies yesterday but three bogeys as well, and his 70 meant that Matt Wallace's 67 earlier in the day made up all the overnight ground.
"Yesterday was obviously a really nice start to get you into a tournament and then I kind of slowed down a little bit on the back nine," he said.
"Today was kind of the opposite. It was kind of a slow start, slowish start, but steady and then I picked up on the back nine."
Playing with Harrington – and unlucky not to have made the Ryder Cup team last time – he was conscious that it was a good time to impress.
"It's good that I've done that in front of him but I'm not sure it'll make much difference to Padraig," he said. "He will want players to be in there on merit.
"I'm going to try and do it where I don't need a pick this time so this is a nice start. I'm taking in some good form from the last few weeks without posting any numbers so hopefully I can do that this week."
Scottish Open champion Aaron Rai kept up his strong form with a 67 to be alone in third, as scoring remained impressive despite the cool conditions, the cut falling at one-under.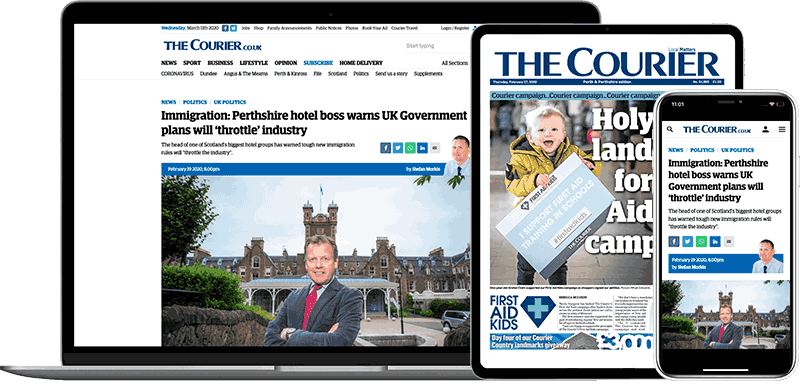 Help support quality local journalism … become a digital subscriber to The Courier
For as little as £5.99 a month you can access all of our content, including Premium articles.
Subscribe