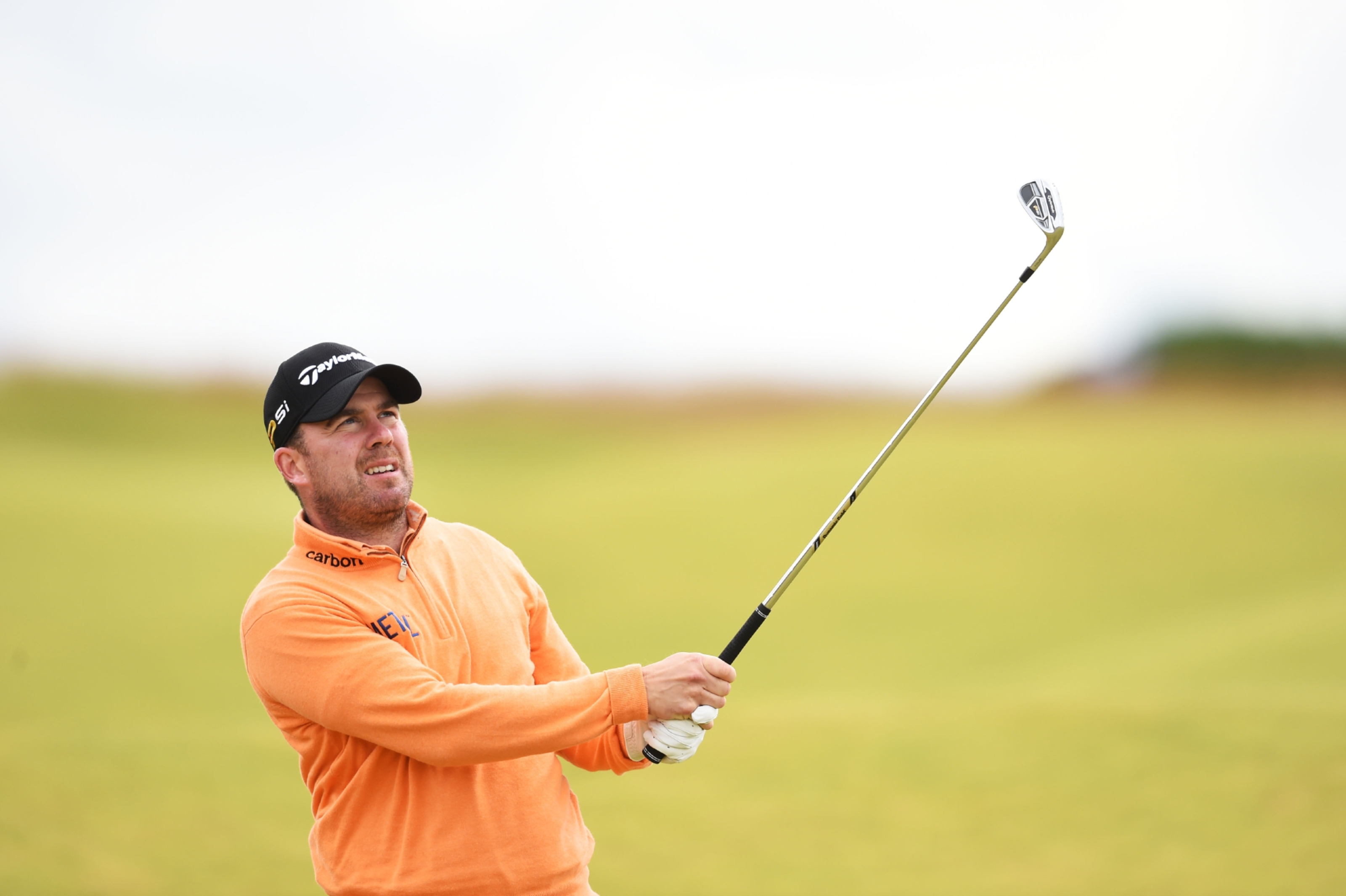 The Scottish Open is as important to Richie Ramsay as the Open next week, but although he was planning time with his new family and pleasantly dull domestic duties, he'll take a place at Royal Troon instead.
The three-time tour winner shot a four-under 68 to lie just three shots off the lead at Castle Stuart at the halfway mark, putting him into one of the slots that will earn a last gasp qualification for the Open Championship.
However, he's really more interested in a strong finish here, "fireworks" on Sunday and a week with new baby daughter Olivia.
"The Scottish Open is my major, as important to me as the Open, probably even more so because I haven't done myself justice in this tournament in the past," he said.
"I'd got a lot planned next week, we've just moved house, it was going to my week with Olivia and I was really looking forward to it. I'd really much prefer to do well here, to get in the mix and feel the pressure, be in with the fireworks on Sunday.
"But it's win-win for me, really. If it's to be Olivia's first trip to the Open, then I'll take it."
Ramsay stuck to his promised "caveman golf", keeping it simple, like he does on the range.
"I never miss a shot there with that attitude," he said. "I just take it on to the course as well. I went back to my old irons in Germany (two weeks ago) and just felt so much more comfortable.
"I'm a great believer in the British cycling philosophy of small incremental improvements, just a per cent better here and there, whether it be swing, technique or attitude adds up to an awful lot."
Russell Knox continued to smile through the apparently endless demands on his time this week and moved up with a two-under 70.
He spent Thursday night after his five and a half hour round accepting honorary membership of Inverness Golf Club, where he had reflected on his long journey through the many mini tours towards his present position within the world's top 30.
"Those mini tours, we always used to go out and eat and have a drink together at the end of the day," he recalled. "Then I got to the Web.com Tour and we went out to dinner together but there wasn't so much drink.
"Now, on the PGA Tour, everyone hates each other! Nobody goes out at all…"
That's a joke, obviously, but it shows how much it's a serious business even for Knox, who seems to have a willing smile on his face most of the time he's playing.
"I didn't forget how much I love playing links golf, but it's in my blood," he said. "It truly is the best way to play. You can run the ball on the ground. It's really fun battling the conditions."
Marc Warren's smile has been missing on  the course for much of this season. Although one of only four Scots to be pre-exempt for the Open due to his high finish on the Race to Dubai this year, it's been a mostly miserable 2016.
However after a good 69 yesterday, with three birdies on the back nine, have him in for the weekend, while Jamie McLeary and David Drysdale also made the cut on the mark.
Not so fortunate was Craig Lee, who tailed off to a 76 after his strong 71 in the much tougher conditions on Thursday, while for Peter Whiteford that nine on his first hole on Thursday cost him play at the weekend, as he played one-under golf for the remaining 35 holes of his first two rounds.