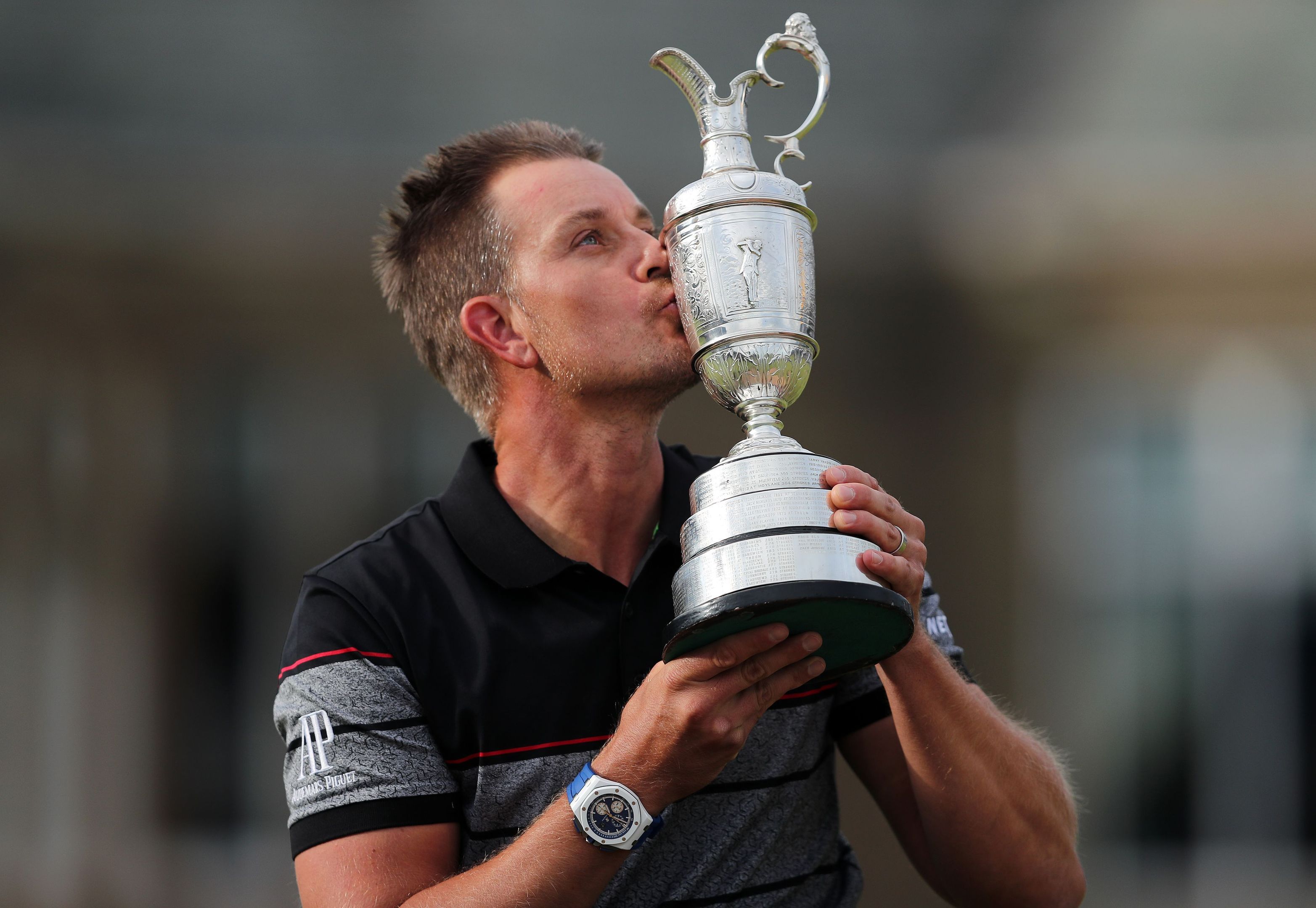 Henrik Stenson felt that it was his time to win Sweden's first major championship and the Open title he'd wanted since he started playing the game at 11.
"It's a dream come true as a young kid, it was Ryder Cup and The Open Championship, those were the big early memories I had. So to sit there and hold this trophy is really amazing," said the 40-year-old after claiming the Claret Jug in a thrilling final day battle with Phil Mickelson.
"It's not something you want to run around and shout, but I felt like this was going to be my turn.
"I knew I was going to have to battle if it wasn't, but I think that was the extra self-belief that made me go all the way this week.
"The last 15, 18 months I had a lot of great opportunities to win a few  and I didn't finish the job the way I wanted.  So the win in Germany at BMW International Open a couple weeks ago was huge to get one over the finish line.
"That definitely helped this week, and I felt that extra confidence was going to be huge for me coming into this week. And I can't say exactly why but it felt like it was my time."
Victory in such a way over Mickelson, the 2013 champion, crowned his achievement, he said.
"It makes it even more special to beat a competitor like Phil, he's been one of the best to play the game, and certainly in the last 20 years.
"It was a great match, I knew he wasn't going to back down at any point, and in a way that makes it easier for myself.
"I knew I had to keep on pushing, keep on giving myself birdie chances and he wasn't going to give it to me, so I had to pull away. I'm just delighted I managed to do that with a couple of birdies at the right time on the final stretch."
The key stroke was the birdie putt on the 16th, after Mickelson's eagle try had just hung on the edge of the hole.
"The putt on 16 was huge I'm standing over a five-footer down the hill to keep it to a two shot lead, that was a very important putt to make," he said.
It also meant so much to him to be the first Swede to win a major at long last.
"I feel very privileged to be the one to hold this trophy," he said. "There's been many great players from my country tried in past years and decades and there's been a couple of really close calls.
"Jesper (Parnevik) in particular twice. So he sent me a message, "Go out and finish what I didn't manage to finish," and I'm really proud to have done that, and it's going to be massive for golf in Sweden with this win."
Mickelson definitely felt as if the battle was like the Duel in the Sun between Tom Watson and Jack Nicklaus at Turnberry in 1977.
"It certainly crossed my mind a little bit out there today, that match when Jack and Tom went head to head there in '77," he agreed.
"I know that I wanted to be more of Tom in that case than Jack, but unfortunately – I understand how Jack feels now."
"I'm happy for Henrik, he's really a great champion," he continued. "I knew that he would ultimately come through and win. I'm happy that he did, I'm just disappointed that it was at my expense.
"I played a bogey-free round of 65 on the final round of a major, usually that's good enough to do it, and I got beat by 10 birdies."
Mickelson added that he felt the pressure to try and keep up with Stenson.
"I was hopeful that I could shoot something in the mid 60s, I actually thought anything in the 60s was going to be a good round today," he said.
"I was just trying to birdie every hole and it seemed like he was. I mean, you've just got to try and follow suit, make 30, 40 footers just to keep pace with him."
While pleased with his return to form, he felt like this was possibly an opportunity missed.
"You know, it's not like I have decades left of opportunities to win majors, so each one means a lot to me. And I put in my best performance today, played close to flawless golf and was beat."