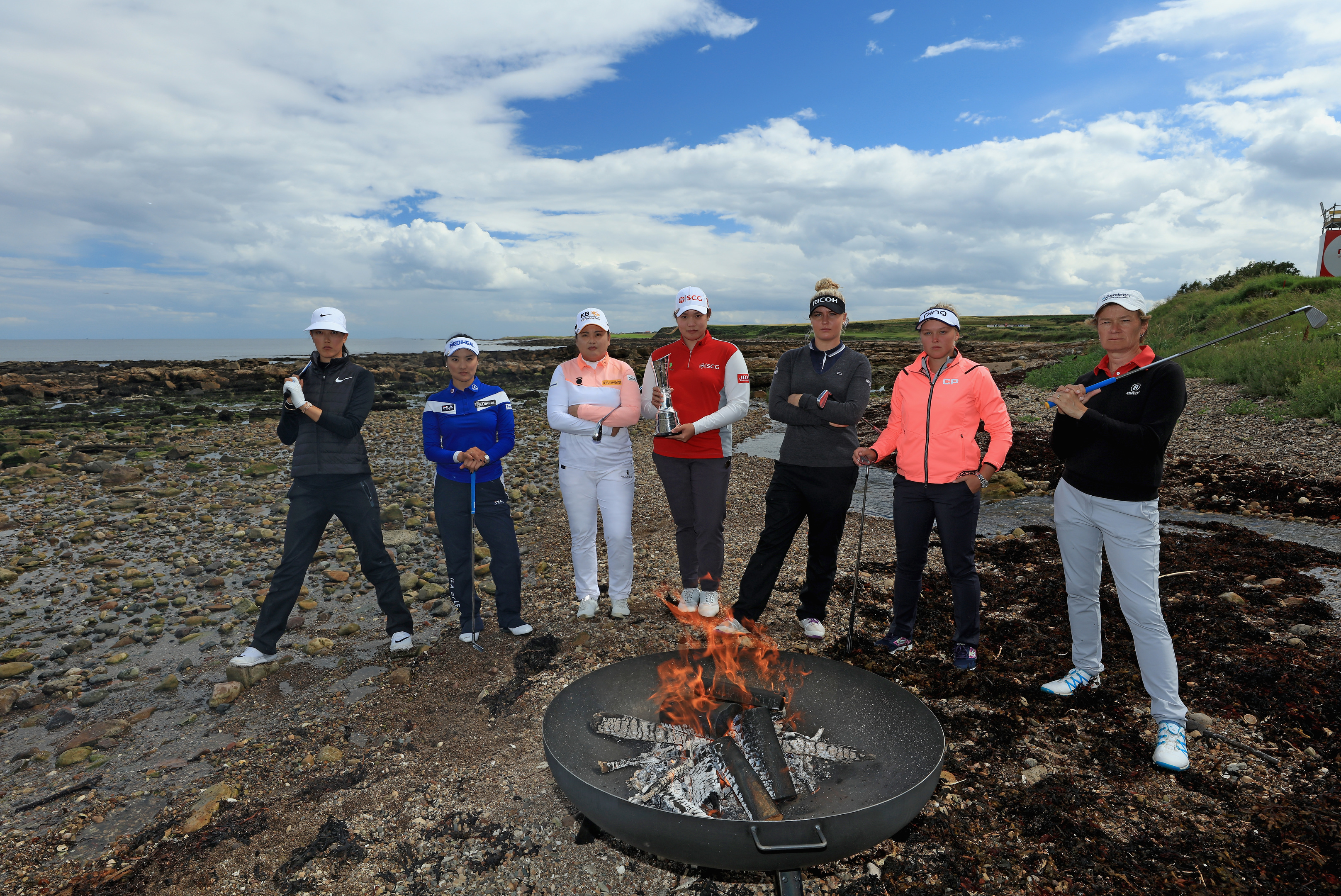 Inbee Park knows only too well why she and her fellow Koreans do well in Scottish conditions – golf boot camp back home was even worse.
The former World No 1, who completed the career Grand Slam of women's majors when the RICOH Women's British Open was last in Scotland at Turnberry in 2015, spent two months as a young player in training camp on Jeju Island, which lies between the Korean peninsula and the southern tip of Japan.
And it was a long way from a jolly for talented young Korean golfers, she said as she arrived for this year's WBO at Kingsbarns Links.
"When I was on the national team, we trained about a couple months in Jeju Island in the wintertime, and it was like minus ten degrees Celsius,  really cold and very windy conditions," she recalled.
"We spent a couple months all the time when we were young. So I guess that kind of trains us pretty well for playing here.
"We would have three or four layers on, and there was 40 boys and girls training and you can't back out and say it's too cold. We weren't given a choice.
"Mi Hyang (Lee, the Scottish Open champion), MJ Hur, So Yeon Rhu were all there at that time too."
Yesterday's practice round at Kingsbarns was typically varied – torrential rain showers punctuated by bright sunshine – although not as cold as Jeju Island, and not with enough wind for Inbee's liking.
"I love playing links golf but sometimes it still fools me," she admitted. "Sometimes I have got caught up in the end and didn't totally get it.
"There are times you hit good shots that end up in worse spots. You've just got to get through those moments. On this course the wind makes such a difference and different strategies are needed, the greens are huge and you have to be in the right spots there, but just getting to the green becomes a challenge when the wind blows hard."
And for perfect preparation Inbee and entire family not only played at Dundonald but went down to Turnberry to reminisce about two years ago and see the recent changes to the Ailsa Course.
"I was able to look at the changes and go back for the memories," she said. "It was great to see it with my dad and mum, my sister and my husband, and play on the course again. It was a special memory and a special moment for me."
The family are staying in Crail this week – "a little house by the beach, it's beautiful" – and Inbee has good memories even of her last trip to North East Fife, in 2013. Then, going for a calendar year Grand Slam at St Andrews, she seemed slightly overwhelmed by the attention.
"I experienced so many things that year," she said. "I won three majors in a row and then came to the British Open, playing at St. Andrews.
"I was able to test myself under the pressure. I was able to learn how to handle the pressure. I was able to learn.
"Over the years, you learn one thing at a time. Sometimes you make your mistakes and you've got to take your medicine, but it's kind of made me who I am today."