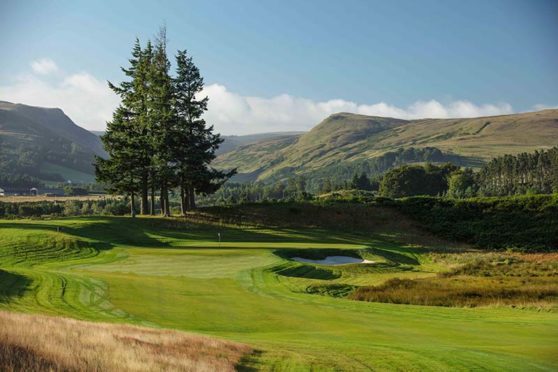 Chatting to Andrew on a blustery September morning, it is obvious that this golf enthusiast is exactly where he wants to be. And who could blame him? With world-famous golf courses, a PGA National Golf Academy and some of the most sought-after practice facilities in the world right on his doorstop, there can be few better spots for golf lovers to spend some time.
"The beauty of golf at Gleneagles is the flexibility of the experience we can offer," explains Andrew. "There are the three championship courses, the more traditional James Braid designed King's and Queen's Courses and their new big brother, the Jack Nicklaus-designed Centenary Course. From a Golf Academy point of view, we have 10 PGA professionals throughout the resort now, covering everything from the golf shop to the Academy itself. All of the golf experiences that we offer are guest-driven, whether you are looking for a reduction in handicap or simply want to increase your enjoyment of the game.
"Most importantly, we are open to all, members, hotel guest and members of the public. A lot of people don't realise, for example, that the practice ground is open to everybody – the greens, the long game area and the short game area. There is a grass teeing ground available during the season, which many other courses can't offer."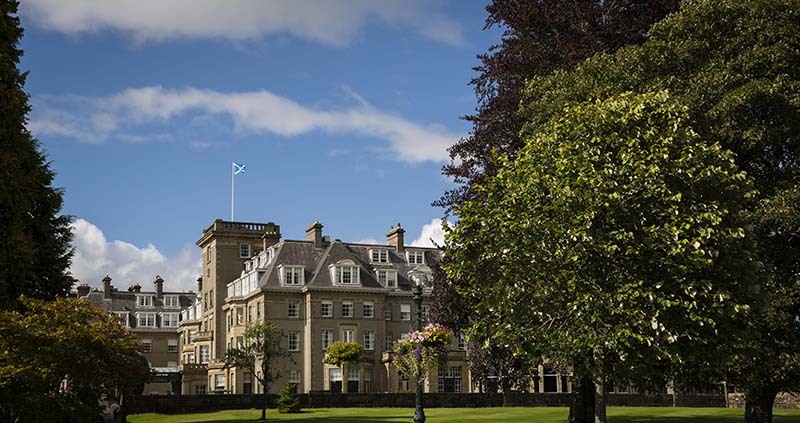 When it comes to improving your game, the professionals at Gleneagles can offer private tuition on a one-to-one basis, right through to group golf clinics.
Andrew and his team are passionate about sharing their love for golf: "It's about growing the game, from people who have never held a club before, to those who have aspirations to create a career in golf."
Junior players form an important part of the golf community at Gleneagles. The development of a successful golf scholarship programme at the venue has been an important part of the Ryder Cup legacy, while regular children's golf camps encourage children to take up the sport and make progress in the game.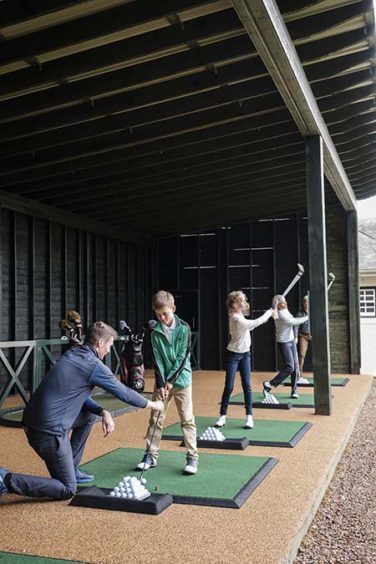 "We are one of the junior development locations and kids coaching camps run during the school holidays. We are open to boys and girls from the local community, children staying at the hotel or those who travel from further afield to benefit from coaching by the team here."
A huge part of getting the best you can out of your golf game comes down to the equipment you choose.
The Pro Shop at Gleneagles offers custom-fit clubs to residents and local customers alike with big golf brands Callaway, TaylorMade, Ping, Mizuno and Titleist all readily available and an amazing 24-hour turnaround available on Mizuno custom-fit products.
Technology is coming to the fore ever more in golf practice and coaching and Gleneagles is at the forefront of that drive.
Two Trackman swing and ball tracking monitors are now available to players. All the PGA professionals are well versed and qualified in using them as part of a coaching session.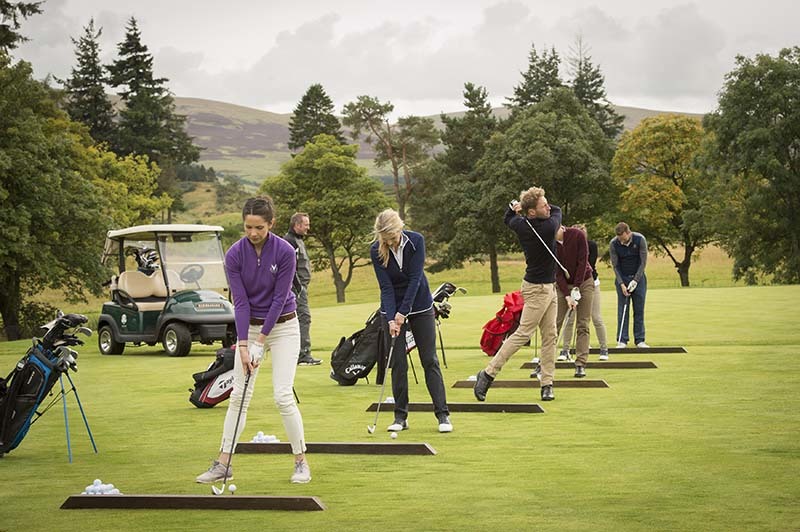 Trackman technology is especially useful for the custom fitting of new clubs, and is now used in the majority of lessons. As Andrew explains, "What you are doing and what you think you are doing can be two very different things and the Trackman technology allows us to illustrate that – the ability to see the ball flight gives us extra feedback which is always welcome."
This kind of equipment is just part of the package that can give new golfers a comfortable introduction to the game or add that competitive edge for more established players.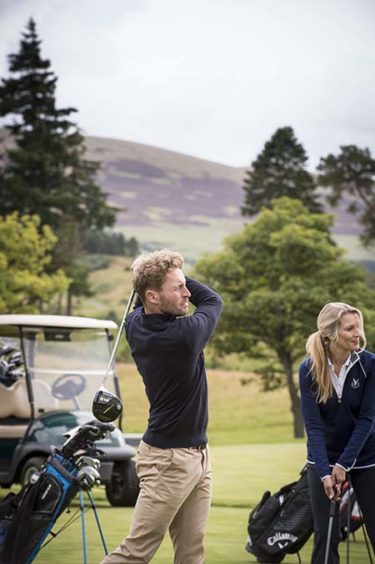 Golf at Gleneagles offers opportunities for everyone: tuition, practice facilities, and full-fitting solutions for five big golf brands at competitive prices. All this, and a stunning setting in the heart of Perthshire – no wonder the head professional can't believe his luck.
To find out more, visit the Gleneagles golf website. To book a lesson at the PGA National Golf Academy, telephone: 01764 694343.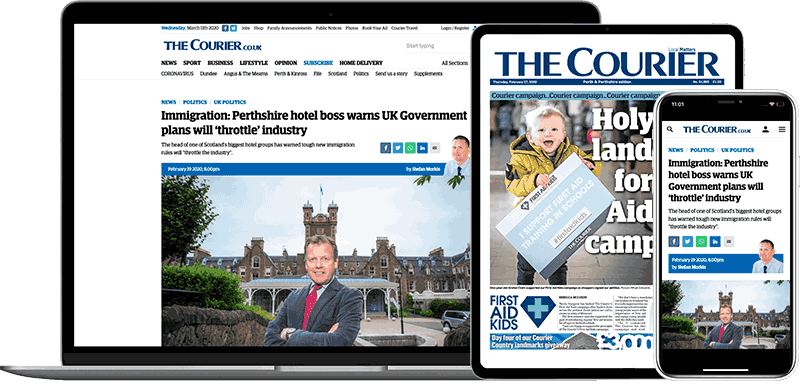 Help support quality local journalism … become a digital subscriber to The Courier
For as little as £5.99 a month you can access all of our content, including Premium articles.
Subscribe