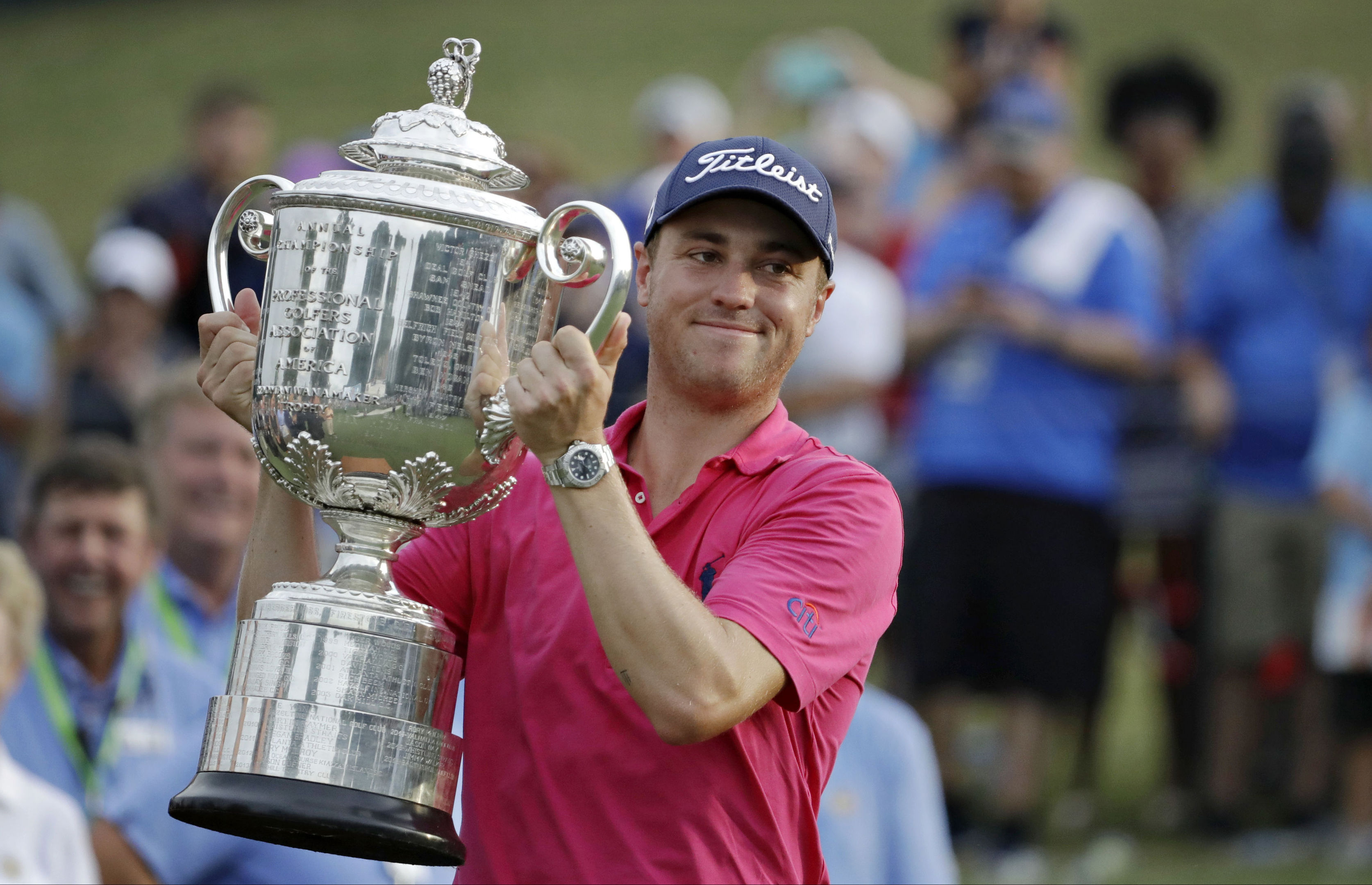 Justin Thomas feels that the top players won't boycott the US Open but that they "don't have to hold back anymore" if the championship gets out of hand again at Pebble Beach next month.
The former US PGA champion has had his differences with the USGA – who run the US Open – in recent months but stopped short of supporting the boycott of top players which was reportedly being advocated after Dustin Johnson's victory at Oakmont in 2016.
An article in Golf Digest magazine suggested a meeting of elite players after Johnson was penalised in the final round that year had discussed boycotting the championship in 2017 at Erin Hills. Johnson himself and Rory McIlroy were reported as being in favour of the move.
It never materialised, but further problems with the set-up for Shinnecock Hills last year, underlined by Phil Mickelson running after his ball and stopping it on one green, has entrenched players' frustrations with the USGA.
Thomas, who yesterday confirmed that he'll play in the Aberdeen Standard Scottish Open at The Renaissance Club in East Lothian in July, said that his differences with the USGA were well known.
"I think it's pretty obvious on where I stand with the U.S. Open and the USGA," he said. "My frustration with them and the setup of the U.S. Open is just how the PGA Tour does such a great job in setting up the golf tournaments the entire year, and we feel like the U.S. Open kind of gets away from us or gets out of hand almost every year.
"We play these amazing golf courses like Shinnecock or Oakmont or Merion or whatever and they don't need to be set up any harder than they already are.  Yet one day gets out of hand, and we end up losing the course or something, and that's not really fair or what any of us want."
He said he heard talk of boycotts in 2016, but as a new player on Tour then "definitely didn't feel comfortable having a voice of opinion on that".
"I think in the last couple years, it's been good for the game because guys are becoming a little bit more out spoken and honest," he continued. "We never want to come off as complaining or bratty, if you will.
"But this is what we do and we want to make sure it's as good as possible and fair. I think we're getting to the point now where if stuff gets out of control, we don't feel like we have to hold back anymore, we can kind of say how we feel."
Ultimately, he added, the championship was still one of golf's four major prizes whatever the conditions.
"The U.S. Open is a U.S. Open and a major and I'm always going to play in it," he said. I can get over the fact of not liking a couple holes in a set up to try and win a major."
Thomas is the latest US player to declare to play at the Scottish, and admitted he was looking at a different form of preparation for The Open "because what I've done so far obviously hasn't worked".
"I was trying to kind of figure out a little bit different way to go about The Open Championship, a tournament that I love and I love links golf, but I just haven't played it very well the past three years," he said.
"I know a lot of guys that have played in the Scottish and they said it's always a great event. I played The French Open last year, I know how great The European Tour is and how well I was treated last year and how organised and everything that all of it was.
"I've heard nothing but great things about The Renaissance.  I do know that it's not as linksy as, say, other Scottish Open venues, but I've heard it's beautiful.  I actually know some people that are members over there, some friends from Houston.
"It's going to be a great opportunity, and we know it's going to be a great field, and I'm excited to play."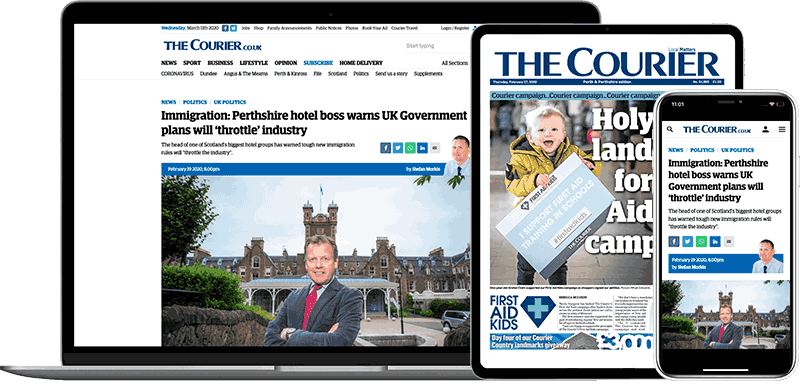 Help support quality local journalism … become a digital subscriber to The Courier
For as little as £5.99 a month you can access all of our content, including Premium articles.
Subscribe