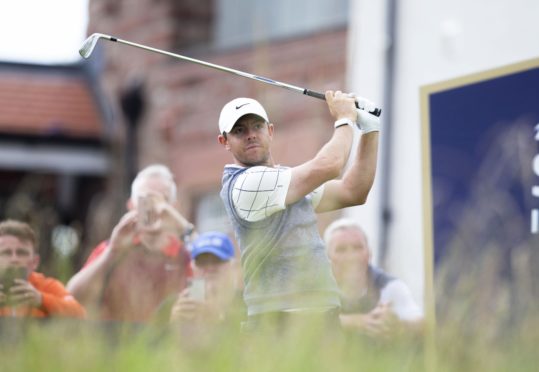 Rory McIlroy is the "anti-Koepka" in style, and believes a relaxed and carefree "smell the roses" approach at Royal Portrush will suit him far better than a fierce focus.
Arriving at the Aberdeen Standard Investments Scottish Open in final preparation for what one assumes will be pivotal week in his career – the Open in his homeland for the first time in 60 years – McIlroy was feeling reassured from a trip to the venue that is still as he remembered, with his comfort level on a course where he grew up the same as ever.
But he has no plans to heap further pressure on himself by putting all his focus on the majors in the style of Brooks Koepka, the world No 1 who seems to save all his effort for the four big events.
"I look at Brooks and you see what he does in these majors and you think, wow, if he produced this sort of stuff every week, it would be very tough to compete," said Rory.
"He obviously does put a lot of extra emphasis on the majors and it works for him, but when I try to put extra emphasis on tournaments, it almost goes the other way for me.
"I need to relax and I need to just sort of let it go. That's how I play my best golf.
"I honestly think this peaking for majors is a little bit of a myth. I look at what I've done this year and my results, my scoring average and stats and everything is right where it needs to be."
Playing well at the Renaissance Club this week, "not disrespecting this tournament" and adding to his haul of national Open titles – he reached six with the Canadian Open victory last month – means a lot to him as well.
But obviously next week is a huge thing in his life, a feeling underlined by his trip home for the first time in eight months last weekend.
"I went on Saturday not really knowing what to expect," he said of the visit to Portrush, with stands in full array and in Open-ready condition. "I was thinking, `how much have they changed it and how different is it going to feel?'
"I was surprised by how comfortable I felt. It felt like coming home.  It felt, `this is comfortable, this is nice and I'm very familiar with this'.
"I read a quote somewhere saying, "familiarity leads to certainty." So if I can have that familiar feeling and that leads to certainty in my game and certainty in what I'm trying to do next week, that's a good thing."
He has no doubts about what next week means, but thinks he has put it into realistic context within his own mind.
"It obviously can go both ways," he pondered. "But at the same time, I've achieved basically everything I wanted to in this game. There are a couple of more things I'd like to do, but I'm in a very lucky position.
"If I go back to when I was just starting off, and said to myself, `Okay, in ten years' time, this is what you've achieved and this is where you're going to be in the game, how would you go out and play?' And I'm sure I'd say, well, I'd like to go out and not have a care in the world.
"The last ten years have been a dream for me. I think one of the big things for me next week is enjoy the experience.
"It might be (another) 61 years until Portrush gets the Open again, so go out and enjoy this.  Smell the roses.  Look around.  See friends and family.
"It's going to be such a great experience for me.  The more I can enjoy that, roll with it and play with that freedom, the better I think I can do."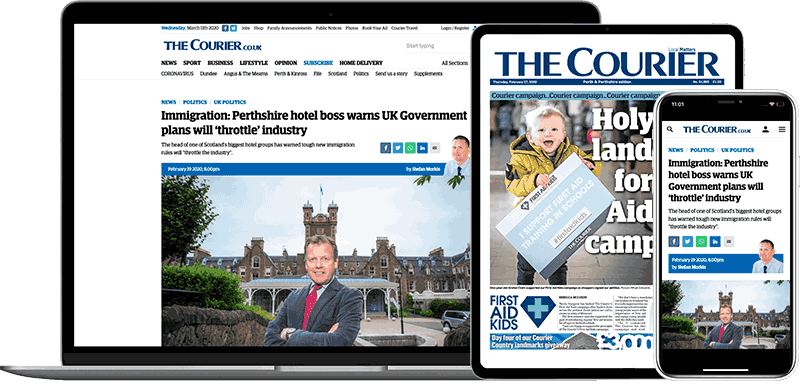 Help support quality local journalism … become a digital subscriber to The Courier
For as little as £5.99 a month you can access all of our content, including Premium articles.
Subscribe