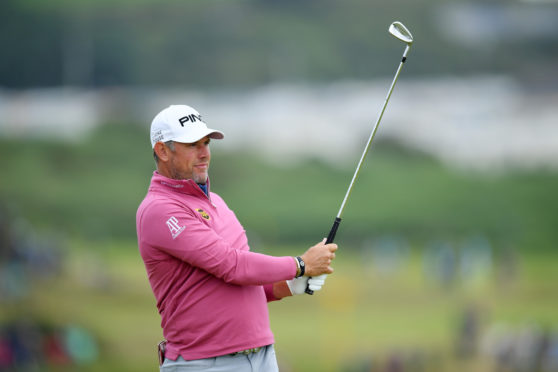 It's been an astonishing 27 years since an Englishman won the Claret Jug, since (Sir) Nick Faldo thanked the press from the heart of his bottom at Muirfield in 1992.
Maybe his crassness put a curse on his countrymen. It's not been down to a lack of candidates, for sure, and two of the most prominent in that three-decade spell are among three pressing at Portrush.
Perhaps the most surprising is Lee Westwood, who at 46 would become the eldest first-time major champion if he can convert his excellent first two rounds of 68 and 67 into a concerted run to win at the weekend.
Just two behind Shane Lowry, Westwood shares fourth with countryman Tommy Fleetwood, who many have thought on the cusp of major stardom for the last couple of years, even if he only has a second place in the US Open last year as a near-thing.
The third man, Justin Rose, already a major champion by virtue of his US Open win in 2013, has eight top ten finishes in majors since then, three second places including last year at Carnoustie, and is primed for another run just three off the lead.
Westwood has had his big chances at Opens before, at Turnberry in 2009 when a par at the last would have had him in the play-off, and leading going into the final round at Muirfield in 2013, when a 70 would have won him the jug no matter what Phil Mickelson did.
"There's too much ground to cover before Sunday night," he said when asked if he was considering the possibility of a win. "There's a long way to go in this tournament.
"I've never felt under that much pressure, to be honest. I've always gone out and done my best. If it's going to happen, it's going to happen, and if it doesn't, it doesn't.
"Just go home and have dinner, go on holiday the next week. Do the same things, life won't change."
Westwood certainly seems to have the patience down pat this week. He rattled off 11 consecutive pars before surging with four birdies in the final seven holes.
"It was a good, solid day, I enjoyed it out there," he added. "And I got in just before the heavy stuff came down. I'm looking forward to putting my feet up this afternoon, catching a bit of the golf and having a lie in tomorrow morning."
Fleetwood seems to have had a down year, but he thinks only because his last two years have been "really, really great".
"This year has just been a bit quieter," he said. "I haven't played as well, but with potential it could have been as great."
Here, however, with rounds of 68 and 67, he feels in position and well in contention going to the weekend.
"I'm happy with the challenge," he said. "I know it's not all going to be singing and dancing through a major.
"I'm happy that I had a chance to scrap today and actually did really well. I was up to the test and, again, did a lot of good stuff, and two really good rounds of golf to start."
All three English contenders were on the "right" side of the draw, and Rose felt the benefit as he added a 67 to his first round 69.
"I've always not liked being on the wrong side of the draw," he said. "I feel like I'm (due) for ten years of good weather.
"The putter was the star" he added, but he feels he is fresh and playing well just at the right time, and wants the expectation Westwood ignores..
"I hope there is (expectation)", he said. "I'm probably one of the best players in the world, and there should be expectation when you're in contention to be able to continue to play well in that situation.
"But too much expectation, no, I don't think so. I think I should go out and be who I am and be comfortable with it tomorrow."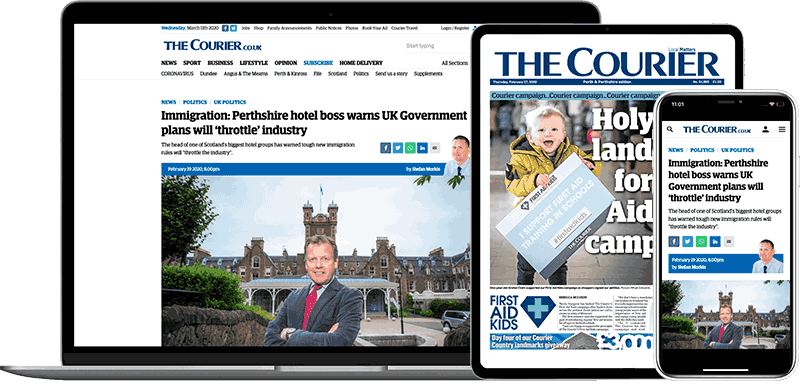 Help support quality local journalism … become a digital subscriber to The Courier
For as little as £5.99 a month you can access all of our content, including Premium articles.
Subscribe