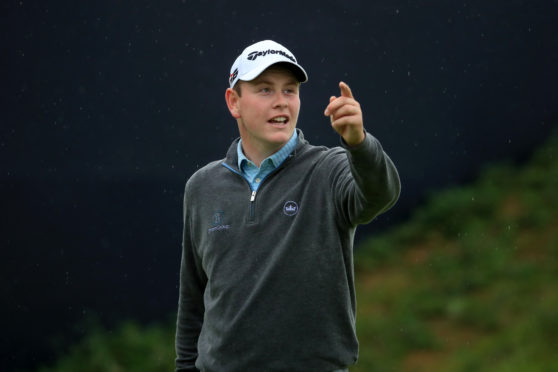 Robert MacIntyre has had to turn down a PGA Tour debut because of logisitics but the young Scot is happier at home in Oban as he celebrated cracking the €1 million barrier for his brief European Tour career.
The 22-year-old left-hander finished tied for sixth in the Open Championship at Royal Portrush and as a result qualified to play in the Barracuda Championship in Reno, Nevada, the event running alongside the WGC FedEx St Jude Classic in Memphis.
However the logisitics of getting from Oban to Reno in time to acclimatise and get some practice for a professional debut in America means that he's sticking to his original plan to spend three weeks at home resting and preparing for the rest of what seems certain to be a Rookie of The Year season on the European Tour.
MacIntyre's earnings for a debut season that began only last November in Hong Kong edged over €1 million or £902,000 with his £250,000 prizemoney at Royal Portrush, a performance that also guarantees him a place in next year's Open at Royal St George's, Sandwich.
He was also tantalisingly close to another prize, just one stroke behind Lee Westwood and Brooks Koepka in fourth – had they dropped strokes on the final hole, MacIntyre would have qualified for next year's Masters at Augusta.
"When I finished I thought the birdie putt at 18 was top 10, but I didn't ever think about sneaking into the top five," he said after returning to the "mayhem" of a full house back home.
"I'd have taken a top 20 the way I was putting so to get in the top 10 and get back for next year is a real Brucie Bonus. I travelled home on Sunday so it was a long night, but I'm just delighted to have put in a good result."
The PGA Tour invite came as an additional surprise – the top 10 of every PGA Tour event wins a place in the next one – but while he and manager Ian Stoddart looked at the possibilities, he ultimately thought it better to relax and enjoy his latest run.
"I can't get there until late Tuesday and that just wouldn't be the right preparation, so I decided against it," he said.
"I have three weeks off now so if an invite does come along then this is a time when I could take them. But I'm not really worried about that just now. I'm only 22 so my whole career is ahead of me.
"The money is a bit daft but this is what you put all the hard work in for when you're younger. Hopefully it continues."
Meanwhile it's been a whirlwind first two years as a professional for the former Walker Cup player, which started inauspiciously in a mini-tour in the Middle East.
"I started my first event with a 78 and to be honest I could never have imagined then that I'd be finishing top 10 in The Open," he continued.
"Even last year half way through the season I was thinking another year on the Challenge Tour would be fine. Then everything unfolded so quickly but it's been great and I've enjoyed it.
"The messages I've been getting from everyone have been brilliant. It feels like the whole town and the whole country has been messaging me.
"It's been a busy phone but I've got to enjoy this time because you don't know how many more of them you're going to get. Obviously I want to get a fair few, but you never know, so this is one that I've got to really enjoy and then see where we go from here."
He believes his success in his first season stems from keeping as much as possible the same as in his amateur days.
"I actually still prepare the exact same way that I did as an amateur," he said. "I don't see the point in changing something that works.
"Everything I've done has been guided through Stoddy, and everyone at Bounce getting me invites into Challenge Tour events prior to me turning pro. So then when I turned pro I was ready and knew what was coming.
"In the weeks I have done well like the British Masters and then again last week I've had my family around with me.
"So everything has just been normal – even on the biggest stage in the golf world it just felt like a normal week, surprisingly enough."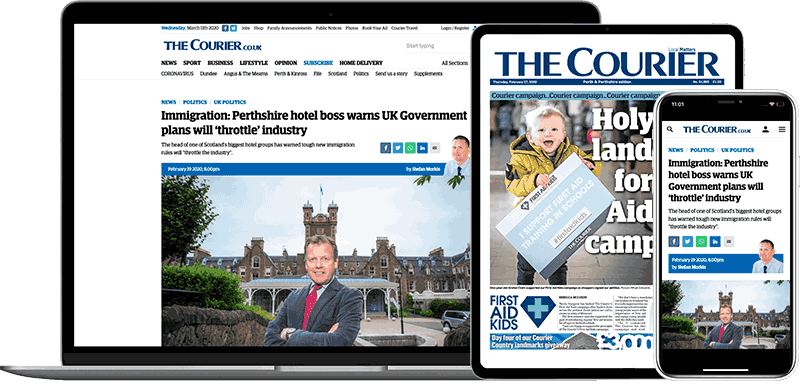 Help support quality local journalism … become a digital subscriber to The Courier
For as little as £5.99 a month you can access all of our content, including Premium articles.
Subscribe