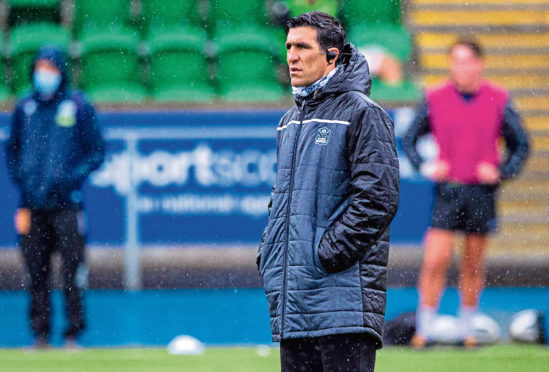 If you think rugby's development path for players is tricky and full of potholes, just consider the one for coaches.
Rugby's established coaches were largely all players of some consequence. Even Warren Gatland, who probably would have won a drawer-full of New Zealand caps had he not been unfortunate enough to exist in the same generation as Sean Fitzpatrick.
But the transformation of player to coach is a fraught one. And it starts with if the player actually wants to do it.
I remember asking Jon Petrie, the former Dundee HSFP, Glasgow and Scotland player, if he intended to get into coaching not long after he'd retired.
Jonny patiently explained that since the age of about 12 until he hung up his boots at 31 every weekend – and the majority of week days – had been either playing rugby or on a training field. Not unreasonably, he quite fancied a break from that.
In the end, Jonny's gone into administration and is now loving his role as chief executive of Ulster.
If you look at the most prominent teams, it's illuminating how few key players have gone to be really successful coaches. England's 2003 World Cup winning side, for example, probably the most celebrated team from the home nations in this century.
Martin Johnson, the totemic captain, was eventually England team manager – not officially head coach as he had no experience in the role and was an ad-hoc appointment in panic. It was not a success and he resigned after the 2011 Rugby World Cup.
A handful of players have had assistant roles, but none of the squad of 22 that won the cup in Sydney has been a head coach at the very top level. Indeed, easily the most popular post-playing employment for that team is the media – six of them now work in TV, seven if you include coach Sir Clive Woodward.
Closer to home, how about the two most successful Scottish teams of recent times, the 1990 Grand Slam team and the 1999 Five Nations champions? From the 1990 heroes, only Sean Lineen coached at the top level, although Craig Chalmers and Kenny Milne were reasonably successful in the domestic club game.
From 1999, Alan Tait and George Graham were Scotland assistant coaches for a brief spell under Frank Hadden, but only the current national coach, Gregor Townsend, made it to the peak.
And Toonie's not a great example. He by-passed much of the accepted pathway and was fast-tracked first into being a Scotland assistant coach, and then to be a head coach at pro level with Glasgow. He's never had a full-time post at amateur club or age group level.
This week Townsend announced the appointment of John Dalziel as his new forwards coach for Scotland, filling the gap left by Danny Wilson when he went to Glasgow to succeed Dave Rennie.
JD had been forwards coach at Glasgow under Rennie (bear with me, the musical chairs going on here are complicated if you're not paying attention). His position at Scotstoun has been filled by Kelly Brown, the 64-times capped former Scotland captain and one of the most popular figures in our game over the last two decades.
You certainly can't accuse JD of being fast-tracked. He's done the whole pathway, although it started at the best resourced club in Scotland, Melrose, he paid his dues in full with age-group, sevens, as a successful head coach of the Under-20s and just over a year with Glasgow.
A sign that Murrayfield was serious about developing Scottish coaches has been missing for a good while. We did have two all-time legends in Sir Ian McGeechan and Jim Telfer, but I was once told by a senior figure in Scottish Rugby that they had been strangely reticent in bringing on new coaching blood in their time as directors of rugby at Murrayfield.
Mark Dodson, the current chief executive, made appointing a Scot as national coach an early target in his tenure, and some thought he promoted Townsend before time. Since then, however, the top jobs at Edinburgh and Glasgow have been filled with Rennie, Richard Cockerill and now Wilson.
The rise of Dalziel and the return of Kelly is welcome in that we might actually see live native alternatives to Townsend developing.
Don't get me wrong, I'm not one of the constituency that (still) believes Toonie should be replaced. But neither do I believe that he should be bomb-proof, and unless we're willing to go down the Cockers route (but for Vern, foreign coaches have been a complete bust for Scotland so far) then there's been no alternative to the current boss.
I hope that the thoughtful and innovative Calum MacRae, currently defence coach at Edinburgh, gets a similar kind of promotion to Dalziel in the not too distant future. Kelly, after an apprenticeship at Saracens, is now in the mix.
Before long, we may see more. Greig Laidlaw has long been touted as a future Scotland coach, and I'd like to see John Barclay involved as well, if he's up for it.
There's not enough posts for them all in Scotland, yes, but they don't all have to be tied tight to Murrayfield.
Planning for the future of the coaching box is vital. At least now we seem to be building some options.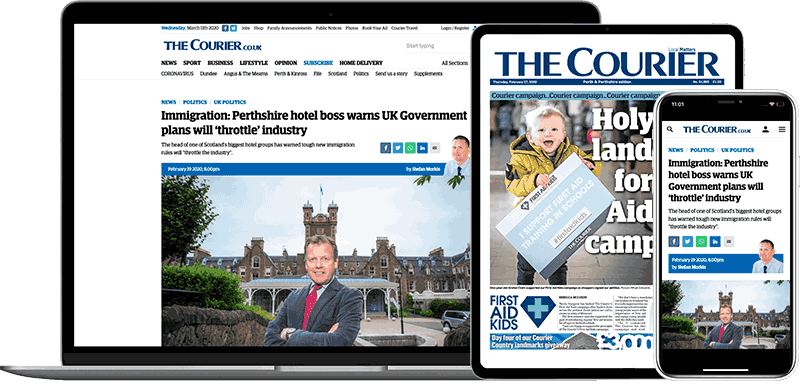 Help support quality local journalism … become a digital subscriber to The Courier
For as little as £5.99 a month you can access all of our content, including Premium articles.
Subscribe