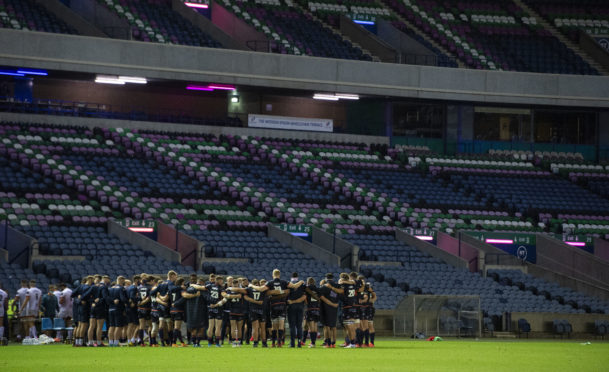 Is it just coincidence or sign of a major collective character flaw? Whatever the answer, Edinburgh's ability to lose big games in crunch situations hit a new low in the Guinness PRO14 semi-final on Saturday night at an echoing Murrayfield.
With 20 minutes to go, they held all the cards. Hamish Watson had just about single-handedly set up a try for Chris Dean which restored a 12-point lead after Ulster had scored from broken field play, underlining the thought that when the game was properly structured, there was really only one team in it.
For reasons that seemed to mystify head coach Richard Cockerill, Edinburgh then abandoned their structure, discipline and decision-making – almost immediately in fact when they allowed the re-start to fall into Ulster hands, the first of many deplorable errors that served to give Ulster hope and cut into Edinburgh's fragile confidence, it seemed.
Suddenly clearances were hurried and inaccurate, tacklers clumsily let themselves be pinned on the wrong side, and there were simply inexplicable choices made – for example to aimlessly boot away a scrum advantage when the Edinburgh pack had their visitors on toast in that setpiece for most of the evening, allowing a counterattack that eventually resulted in a score.
Ulster deserve credit for that favoured Cockerill cliché – "staying in the fight" – and for tweaking their ineffective maul in the first half to work two tries by that method in the second.
But such was the almost instantaneous change in momentum handed to them after Dean's try that when Ulster did draw level at 19-each with five minutes remaining, it was clearly their game for the taking. Ian Madigan's final kick penalty after Mike Willemse's instinctive illegal knock-on just spared us extra-time, not the inevitable result.
Willemse might have been the fall guy, but the replacement hooker just finished off what was a cumulative malaise. If Edinburgh never quite dominated the game – they spent a lot of time successfully defending their 22 in the first half – they clearly had enough of it to win comfortably.
It's a comparison that will probably irritate Cockerill and Edinburgh fans, but one couldn't help think of last year's PRO14 play-off semi-final when Ulster went to Scotstoun – with arguably a stronger team than Saturday's – and were blown away almost from kick-off by Glasgow, losing 50-20 in the end, and it wasn't really even that close.
Edinburgh seem to have no problem beating their rivals in one-offs, but they freeze when it's someone else.
"We invited them into our own half, we got what we deserved and they got what they deserved," said Cockerill afterwards. "We can solve all those things. In these games it is the little things that make the difference and some of our players clearly don't understand what that looks like."
That said, the buck stops with him, he quickly added.
"We should be taking the opportunity here," he continued. "I'm not going to make an excuses for myself because it is my fault, it starts with me, and the players are going to be held accountable next week.
"We're not able to change 45 players, they'll only change the coach, so we just have to dust ourselves off – we've got a couple of weeks prep to go to Bordeaux (in the Challenge Cup quarter-finals) so we just need to get better with the players we've got."
Cockerill has a roster of tested international players that shouldn't need reassuring or reminding of their quality and certainly should have the instinct to sit on games where they have strong advantages both on the scoreboard and setpiece.
There was a drop-off in quality, no question, when the head coach started to use his bench but there is depth there in his squad even in these parlous and penurious Covid-19 times.
There's also no question the team missed the steadying influence of Henry Pyrgos, the only front line player not available to them, and the backing of the home crowd, who you thought would have supplied a little bit of vocal bolstering to renew the effort late in the game.
But even given these absences, there are plenty of players in that team who have 100-odd appearances and experience of World Cups and Six Nations. Cockerill has every right to assume that they know how to assume control, stick it up the jumper and play out a 12-point lead with a quarter of the big game to go.
Lessons learned was the mantra last week from the previous knockout defeats, but after all that swotting from casework, they floundered at exam-time. Unless Cockerill has a way to drum this fault out of his team, Edinburgh will continue to be rank underachievers.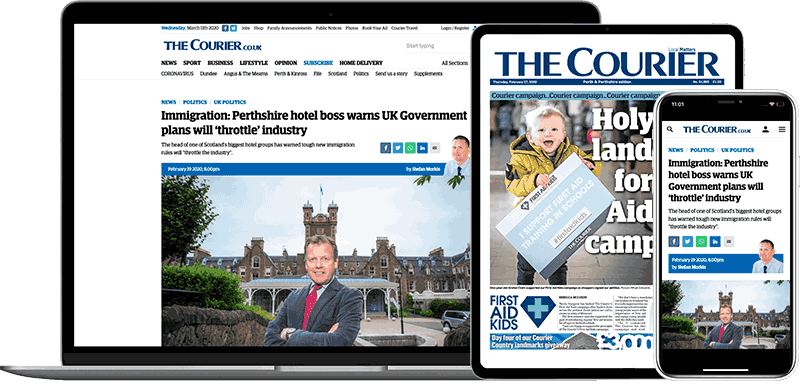 Help support quality local journalism … become a digital subscriber to The Courier
For as little as £5.99 a month you can access all of our content, including Premium articles.
Subscribe