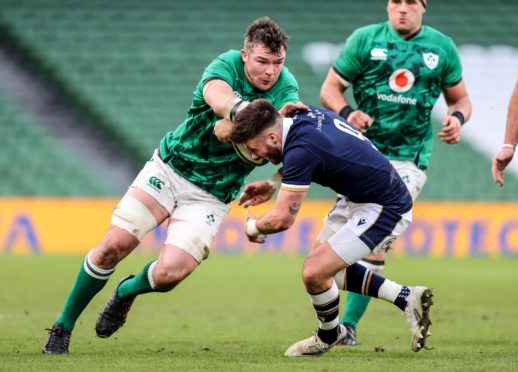 Scotland are "definitely in a better place" a year on from the Rugby World Cup disappointment, but still need to stop compounding mistakes, says scrum-half Ali Price.
The Glasgow 9 started all nine Scotland games this year and feels "the big picture" rather than the deflating 31-16 loss to Ireland in the final international match of 2020 shows the Scots are still on an upward curve.
"We are in a completely different place to when the team came back from Japan," he said. "It's been a strange year for everyone. The fact that we've been able to finish off the Six Nations and get these games ahead has been good.
"We've played nine tests this year and, bar this one, we've been within a score of every result.
"I think that shows massive character because we've come up against two or three of the best teams in the world, who are currently in the northern hemisphere. We've matched those teams and, on our day, that's what we're capable of.
"The way we've finished, the second half here in Dublin, yeah it's disappointing. But I think if you look at the big picture, look at how we've gone through the course of these nine games to get to where we are, we're definitely in a better place than we were this time last year."
Price conceded that they hadn't learned the lessons of previous losses to the Irish, especially in allowing errors to multiply.
"When you're on the field, you feel these momentum swings, and I've spoken before about trying not to compound error on error, penalty upon penalty.
"But when we started the second half, we did exactly that. They had the ball, they were suddenly winning all the collisions. I still think that we got into our defensive sets and fronted up.
'But it's just a matter of time, when you're under that amount of pressure. Against a good side who are going to keep the ball, it's inevitable that they'll come away with points."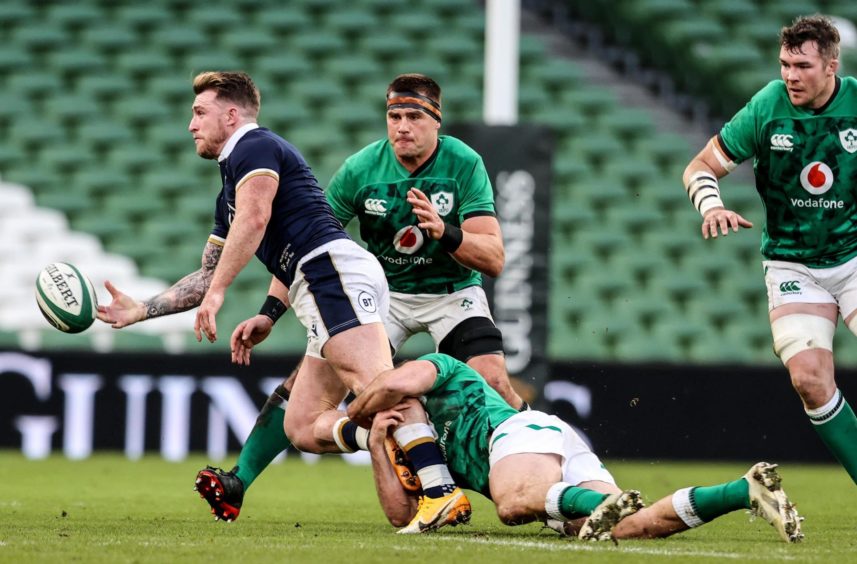 Head coach Gregor Townsend thought the first 35 minutes was "some of the best rugby we've played all year".
"The disappointing and frustrating thing is what happened in the 10 minutes after that," he said. "Yes, you want to see that long-term development and the team improving but you come here to win games.
"We went from a position where we felt we could kick on and go and win that game to one where the game went away from us."
The penalty count was a key factor in allowing Ireland to take control, he agreed.
"To have such a big penalty count against us at Test level, that either equates to three points or it equates to more pressure, kicking into the corner and having to defend on your 22," he said.
"If you do that too often then you're going to either concede more penalties or concede points.
"I think we were on the edge a few times. Whether it's going for ball or being really physical, we've just got to know where that edge is because I felt we were comfortable in defence when we weren't giving away penalties."