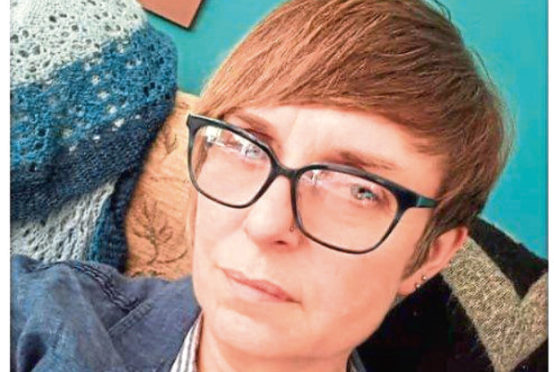 A woman accused of cheating the benefits agency by running 5K events dressed as Santa when she claimed she could "barely walk" has been cleared after a 13-month trial.
A sheriff found Beverley Dott, 52, not guilty and told her he was clearing her because of the highly visible nature of her regular runs.
Dott's solicitor described her as "hiding in plain sight" when she completed two 5K Santa Runs in Perth, alongside hundreds of other fun runners.
Sheriff Keith O'Mahoney ruled Dott would not have carried out such highly obvious physical activity if she had been "knowingly or dishonestly" trying to con the Department for Work and Pensions (DWP).
However, he told Dott that there had clearly been a change in her physical condition and she should have informed the DWP that her mobility benefit should be cut.
Perth Sheriff Court was told that Dott had approached the agency to tell them about her improved health but had not then filled out the necessary forms.
She had continued claiming the highest rate of mobility benefit and was accused of getting £13,213 to which she was not entitled.
The trial had heard from fraud investigators that they discovered Dott had been completing 5,000 metre races dressed as Santa after telling the benefits agency she could barely walk.
Investigators revealed they carried out covert surveillance on Dott which showed her physical ability was far better than she claimed.
Dott, who suffers from MS, said she had taken up running after an operation to remove part of her colon had left her feeling "rubbish all the time".
Dott, of Abbey Road, Scone, was cleared of fraudulently claiming £13,213.25 between July 2 2014 and September 12 2017.