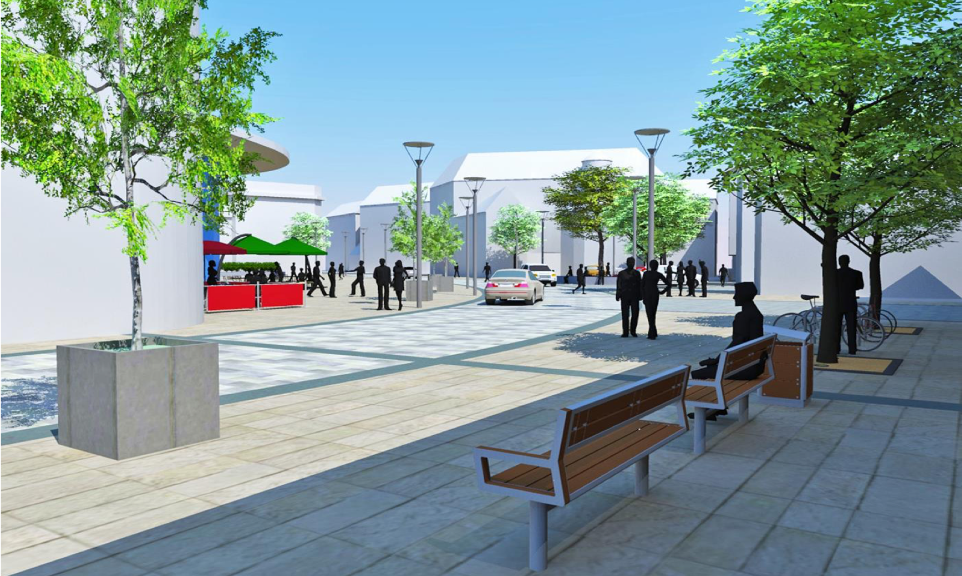 Improvement work to grow Perth's cultural quarter will resume on Monday day after a break for the city's festive events.
The project began in Mill Street last summer, with the first phase completed slightly ahead of schedule in November.
That enabled the newly created Horsecross Plaza to be used for the successful Christmas lights switch-on event and for the mass Santa run.
The hiatus also reduced the impact of works on nearby retailers during the vitally important festive shopping season.
With that now over, work will resume, with part of Mill Street closed to ensure the safety of the public and workers.
Perth and Kinross Council accepts there will be "some disruption and inconvenience" due to temporary road closures and diversions.
Throughout the first phase, there were issues with construction noise, loss of parking and a drop-off in trade for some.
The project will continue to be phased to maintain access to shops, restaurants and pubs but businesses are preparing for some short term pain.
Restaurateur Paco Galea, who owns the enduringly popular Paco's, said: "The works have undoubtedly affected business.
"With the road closed we do see a reduction in trade.
"I am certain there will be long-term benefits but in the meantime it will be painful."
In an effort to reduce that disruption, Mr Galea has made a plea to council officials for better signage this time round.
"Rather than just put up 'road closed' signs, it would be helpful if the council would also let people know that businesses are still open."
During phase two, access to George Street will be prevented from the rear of Marks & Spencer, though access to the car park outside the retailer will be maintained.
Vehicle access to George Street will be via Tay Street/High Street/George Street.
Councillor John Kellas said: "The work that has already been completed around Horsecross shows the high standard that this project is delivering for Perth City.
"I am really pleased that we have been able to deliver on our commitment to phase these works, to ensure access around the Christmas lights event and the subsequent busy Christmas and New Year's shopping days.
"It is now time to crack on with the remainder of this project, which, together with the transformation of Perth Theatre, will make Mill Street one of Perth's feature streets as the home of some of our major cultural attractions."
A council spokeswoman added: "As with any major improvement work there will be some disruption and inconvenience.
"Please be patient and follow the road signage which is in place."