Property expert Kirstie Allsopp has said women have to "work harder" than men to "not fade out" as they age.
The Location, Location, Location presenter, 51, added she was not "thrilled" about getting older and turning 50 but is fitter than she has ever been.
Speaking to Good Housekeeping UK, Allsopp said: "I don't think I have a particularly healthy relationship with ageing.
"When you're younger, your metabolism is better, your skin is better and your bones are better.
"You get older and you're suddenly a lot achier. But I have to say, I'm probably fitter now than I've ever been.
"I haven't personally (experienced ageism), but I think we've all witnessed it – it happens, of course it does.
"But I think the question is: is it ageism or is it sexism? Or is it both?
"Because the fact is, you're allowed to go on for much longer as a man than you are as a woman – and women have to work a lot harder than men to not fade out. It's not easy at all."
The daughter of businessman Charles Henry Allsopp, the sixth Baron Hindlip, also spoke about how she keeps herself mentally fit saying it is about "exercise and tidiness".
She added: "The latter is a big issue for me – I have to have everything neat, otherwise I can't concentrate on anything!
"If I'm having a particularly busy day, I think of something our late Queen allegedly used to say: 'This storm too shall pass'. It's very true. There are always days ahead."
Allsopp has been dubbed "the queen of craft" after making Channel 4 programmes Kirstie's Handmade Christmas and Kirstie's Celebrity Craft Masters.
However, she is most well known for presenting Location, Location, Location alongside Phil Spencer for more than 20 years. The pair also presented Relocation, Relocation.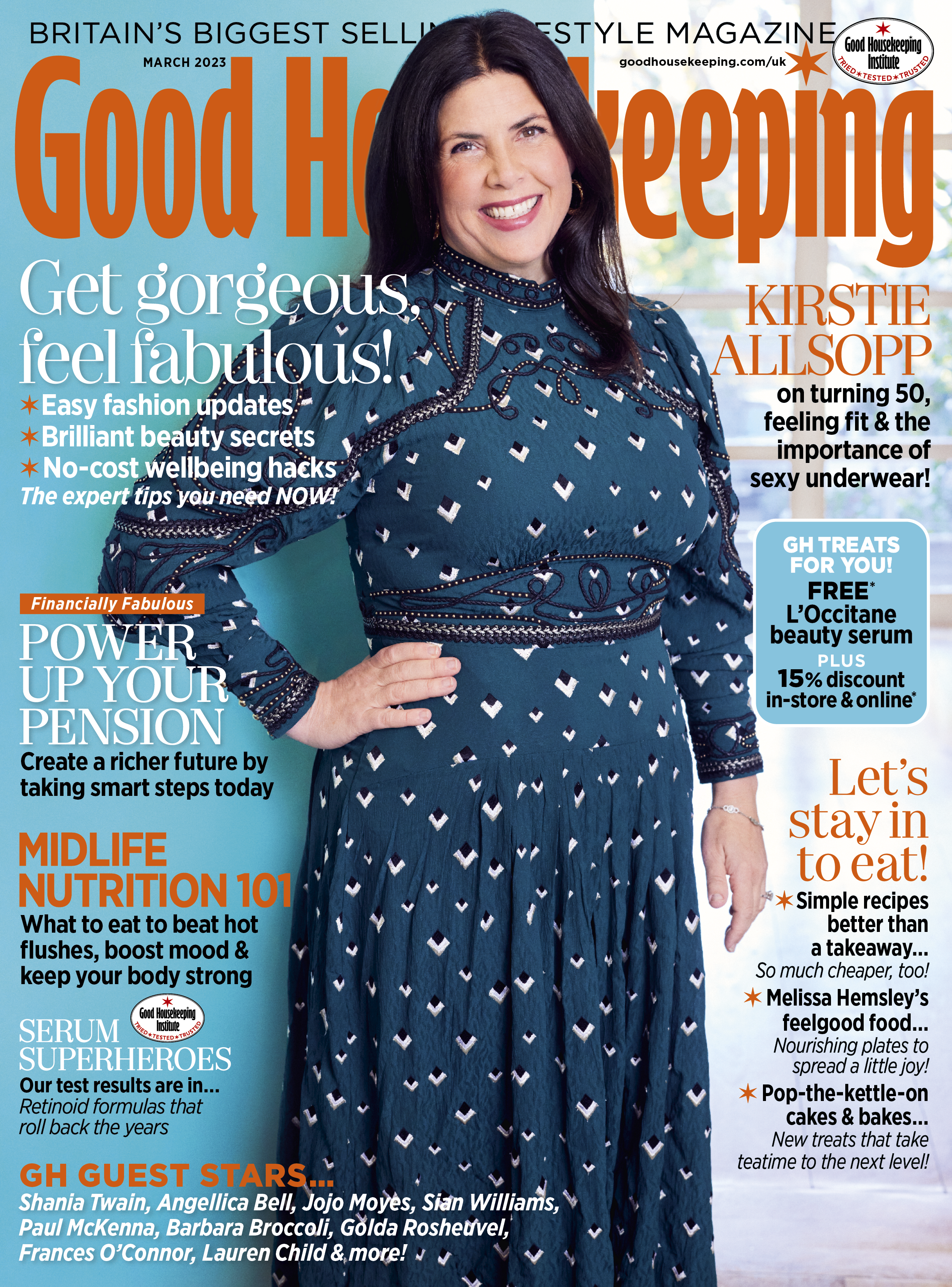 Allsopp said: "It's strange because it doesn't come naturally to me to say, 'Oh, the thing I'm brilliant at is X'.
"But after 25 years in the business and 51 on the planet, I do now feel I have the life experience to stop people from making huge mistakes.
"I know what it's like to have stepchildren, to lose a parent, and to try to be in 101 different places at once – and I hope I've helped people make the right decisions as a result."
Read the full interview in the March issue of Good Housekeeping UK – www.goodhousekeeping.com/uk/kirstie-allsopp-march-interview – on sale from January 26.