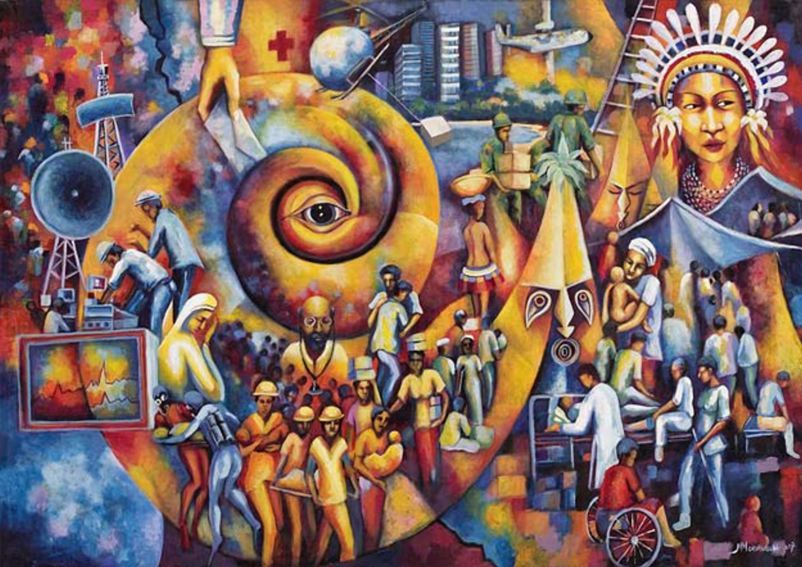 A show at Kirkcaldy Museum & Art Gallery from May 15 to June 20 will offer Scots art lovers a rare chance to see work by contemporary artists from Papua New Guinea.
A special feature will be paintings by Mathias Kauage, who was awarded an OBE.
Also exhibited will be figurative sculptures from recycled metal by Tom Deko, oils on canvas by Martin Morububuna, Sepik river carvings by Teddy Balangu, Lucas Tangun and Kaua Gita, and a range of textiles based on the traditional 'bilum' woven bag technique, featuring Cathy Kata.
Double Visions: Contemporary Art from Papua New Guinea is presented by Fife Contemporary Arts & Crafts in collaboration with the Rebecca Hossack Art Gallery in London.
Diana Sykes, of FCA & A, said, "The artists have transformed cultural tradition into contemporary expression through their choice of materials, subjects and an awareness of life in Papua New Guinea today."
Two free events giving an extra insight into the work of artists from the other side of the world have been organised at the Museum & Art Gallery in conjunction with the exhibition.
On Sunday, May 30, at 2.30pm, Dr Tony Crook from St Andrews University will talk on Double Visions of a Papua New Guinea worldview, and Diana Sykes will host an informal exhibition tour on Sunday, June 13, at 2.30pm.
More activities to accompany the exhibition and further information on Fife Contemporary Art & Craft and their visual art and craft programme can be found at www.fcac.co.uk.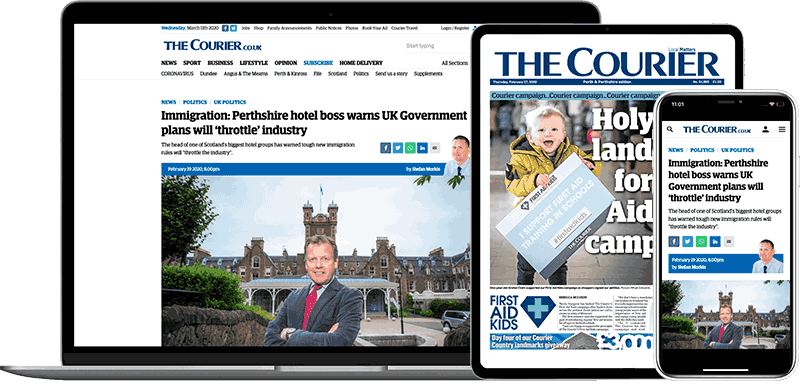 Help support quality local journalism … become a digital subscriber to The Courier
For as little as £5.99 a month you can access all of our content, including Premium articles.
Subscribe