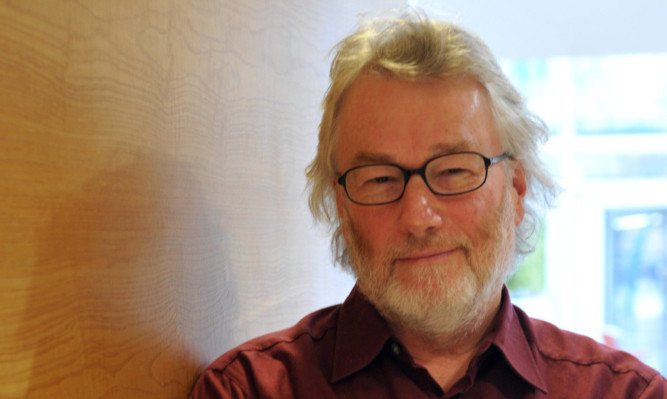 The Fife author's final novel has been published, less than a fortnight after his death. Jack McKeown reviews The Quarry.
"Most people are insecure, and with good reason. Not me."
Those are the first words in the final novel Iain Banks wrote. They introduce Kit, the narrator of and lead character in The Quarry, out now. When I purchased my copy less than an hour after Dundee's Waterstones had opened, the pile of copies displayed on a table near the door had already diminished. Iain Banks was held in high regard in these parts.
And with good reason. The 59-year-old Fife novelist, who died 12 days ago, was a writer of books laced with dark humour and displaying an outstanding imaginative range, both in his mainstream works and the science fiction which he loved best.
His latest and last tells the story of 18-year-old Kit, a lumbering giant with Asperger's Syndrome, who lives in a huge, crumbling house perched on the edge of a quarry in the Pennines with his father, Guy, who is dying of cancer.
Into this ramshackle home come six of Guy's old university housemates, returning for one last hurrah with their old friend and to tackle the unfinished business of a mysterious video tape that could compromise all of them and which is thought to be hidden in or around the house's sprawl.
Over the 20 years since their university days the friends have scattered and gone in different directions. There is the talented journalist; the grasping, vain politician; the stoner; and the soulless executive couple.
Banks has fun with these last two, gleefully raging against the "Birtspeak" that these days is rife in public relations and human resources departments up and down the country.
"I solutionise outcomes," one half of them 'explains'. "Pre-identing up-torrent crisis nodes and realitising positive issue-relevant impending-threat-modulated countermeasure envision-sets within the applicable statutory and regulatory challenge/riposte-space."
Resolutely left wing and an SNP supporter in later life, Banks also allows his politics to bleed into The Quarry, although always it is intertwined with his love of scatological humour and earthy invective.
"I'm not arguing there are no decent people in the Tory Party," one character declares. "But they're like bits of sweetcorn in a turd; technically they've kept their integrity but they're still embedded in sh**."
When Guy suffers the indignity of being unable to wipe his own backside, Kit does it for him, wondering if he might not be helping save the planet because he's using far less paper.
Nor can Banks resist a bit of cultural criticism at one point in The Quarry film critic Holly describes The Hobbit as "Peter Jackson's Phantom Menace."
Although Banks' had completed most of The Quarry before his diagnosis, the sections where he writes about cancer are among the most poignant and portentous of the book:
"The cause might have come from outside carcinogens in tobacco smoke or whatever but that just triggered the runaway reaction in your own cells and in that sense a fatal cancer is a kind of unwilled suicide, where, initially at least, one small part of the body has taken a decision that will lead to the death of the rest.
"Cancer feels like a betrayal."
Much has been made of the fact Iain Banks' final novel features a character dying of cancer, and rightly so it is a grim coincidence and the reader's knowledge laces the book with a bitterness that verges on distressing.
Yet Banks himself faced death with a stoicism and humour that his foul-mouthed, raging creation does not. I suspect the character Banks would have found himself identifying with more strongly is the novel's narrator. Kit sits somewhere on the autistic spectrum, which makes him blazingly intelligent but socially awkward, with a mildly debilitating obsessive-compulsive disorder.
I had the pleasure of meeting Banks for an interview last year when his novel Stonemouth was published.
After more than an hour and a half at his home in North Queensferry, my impressions were of a man who was warm, welcoming and genial. His intellectual capacity was huge. He was, I suspect, always the smartest person in the room (certainly he was that day).
But, while I'm not sure he had anything as strong as autism, he was slightly gawky and uncomfortable in his own skin, as if social interaction was a skill he had learned rather than something that came naturally.
He took a scattergun approach to speaking: bursts of words run together at breakneck pace, interspersed with large pauses to gulp down breath.
However, he was generous with his time early on a Saturday evening as well and gave slow consideration and careful attention to each of his answers.
Always a petrolhead, Banks was known for keeping a stable of fast cars, including his prized Porsche 911 Turbo. I happen to be the motoring editor of this newspaper and so we bonded over our shared interest in cars.
In later years, however, Banks suffered pangs of environmental guilt and sold his collection, settling for a much less thrilling Toyota Yaris. The Quarry gives nod to this when a character refers to a hybrid Toyota "Pious".
A year later when Banks made his cancer public I emailed him expressing my sadness at his diagnosis and advising him to ditch the Yaris for something that put a grin on his face.
His response displayed the dark humour that made his novels so edgy and his end so admirable:
"Yup; went out and bought a BMW M5 V10. Going out in a blaze of glory and carbon, given that I look like missing out on the next 30 years of personal eco-footprint."
Iain Banks was a wonderful writer and a fine human being. I am one of thousands who miss him. Now go and buy The Quarry. It's terrific.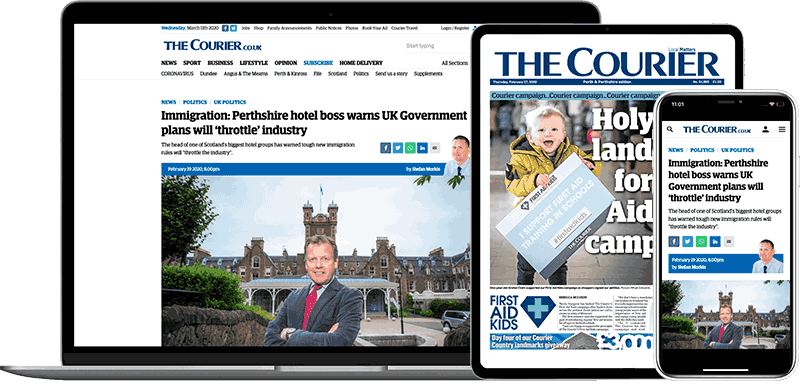 Help support quality local journalism … become a digital subscriber to The Courier
For as little as £5.99 a month you can access all of our content, including Premium articles.
Subscribe