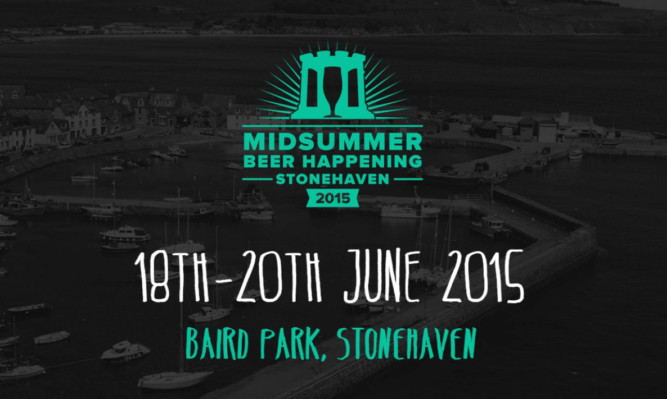 A Stonehaven beer festival is gearing up for its midsummer extravaganza by challenging ale fans to get on their bikes.
The Midsummer Beer Happening will host a cycling event as part of the three-day celebration of the craft of brewing being held under canvas at the town's Baird Park
The sportive will be a challenging 72 miles around Stonehaven on the Saturday morning of the Happening, which runs from Thursday June 18 to Saturday 20.
Robert Lindsay, organiser of the Midsummer Beer Happening, said: "Two of the fastest growing interests in the country right now are in craft brewing and cycling.
"We thought what could be better for the first Midsummer Happening than to bring beer and bikes together.
"We hope the sportive will attract cyclists looking for a unique challenge the chance to enjoy the beautiful Howe o' the Mearns countryside with a chance to tackle the daunting Cairn o' Mount climb not once but twice.
"It's a challenging route, but there are a growing number of cyclists and many of them are keen to push and test themselves.
"Completing this course will be a reward in itself with the added bonus of afterwards being able to enjoy some of the 140 or so craft beers, Belgian beers and real ales the Midsummer Beer Happening has on offer."
The Happening will be a celebration of the best beers from around the country offered in a purpose-built marquee at Baird Park.
Also in the mix will be street vendors offering an array of food from burgers and hog roast to Indian cuisine.