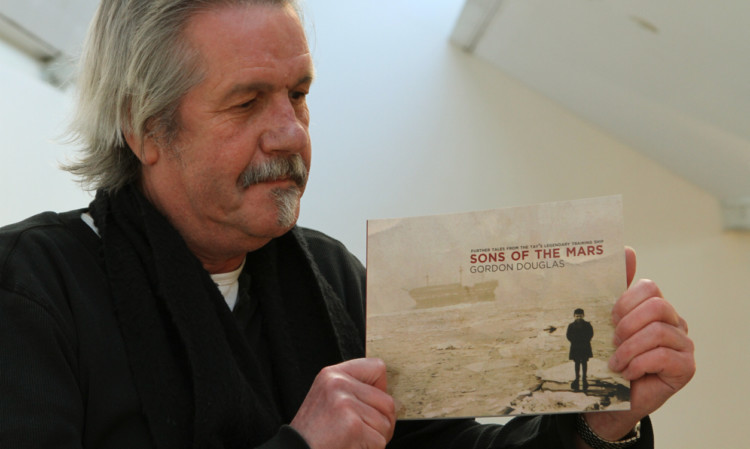 Storms, shipwrecks and murder are all included in a Dundee author's second set of stories about the Mars training ship for homeless and destitute boys.
Sons of the Mars picks from up from Gordon Douglas's 2008 book on the ship, We'll Send Ye Tae the Mars, which detailed life below decks for thousands of youngsters over its 60-year history.
The 6,562 Mars boys came from across the British Isles and from every corner of Scotland.
There were more boys on the Mars from Edinburgh than Dundee and more than half the total came from Glasgow, as it was the only ship in Scotland to take Roman Catholic boys.
The most tragic incident in the book dates from 1874, just five years after the decommissioned battleship had new life breathed into it as a training ship.
Mr Douglas said: "One of the main ideas of the Mars training ship was to try and get boys into the Merchant Navy or the Royal Navy.
"They were delighted when the captain of the Maju, which was a Dundee-built ship on its maiden voyage, decided to take two ex-Mars boys as sailors and indenture four trainees straight from the Mars.
"The boys had signed up and would be going to Rangoon. "They had their photographs taken at Craig Pier in Dundee, which they sent off to friends, and then went to Newport to pick up a cargo of coal.
"On their way to Rangoon they ended up off the Butt of Lewis where the ship was blown apart in a hurricane. What had started off as a great adventure for the boys ended in tragedy."
Mr Douglas said the tale had a poignant personal postscript for him.
He said: "As part of my research I got in touch with Stornoway Museum and they put me in touch with a woman in Lewis.
"She was trying to get money together for a memorial to the Maju and lives very close to where the Maju broke up.
"I sent her a copy of the first Mars book and she sent me back two lumps of coal from the Maju. When you get something like, it's more than touching."
Sons of the Mars is available from Lulu.com or through the Mars website sonsofthemars.com.