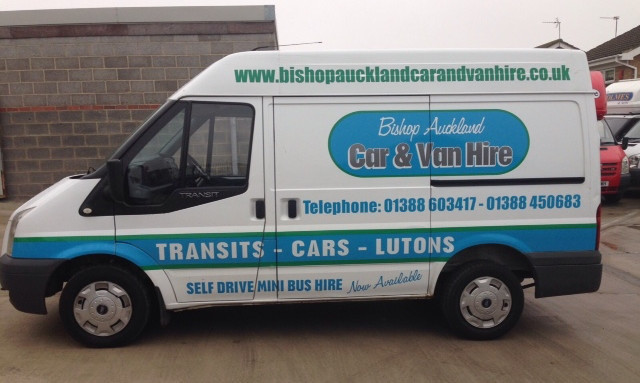 Detectives investigating an attempted raid on a Kinross cash machine have appealed for information about a white van which may have been driven by the would-be thieves.
The Ford Transit was spotted in the village of Airth, near Falkirk, shortly after the Sainsbury's ATM was targeted in the early hours of Saturday, October 17.
Police said the van is very distinctive and has a blue, white and grey logo of Bishop Auckland Car and Van Hire on the side.
Officers have release an image of the vehicle they are looking for.
The thieves had also tried to use a tractor to ram the cashpoint and rip it from the wall.
The incident happened at the Station Road superstore at around 3.30am.
Detective inspector Nicola McGovern, who is leading the inquiry, said: "Extensive enquiries have already been carried out into this crime and this vehicle is of significant interest to the investigation.
"It is important that we identify exactly where this van was overnight between Friday and Saturday, October 16 and 17."
She added: "It is understood that it was in the Airth area and anyone who may have seen this vehicle being driven or indeed anyone who remembers it being parked in Airth or in around the surrounding areas, is asked to contact Police Scotland on 101 as they may have information that is vital to the inquiry."
Information can also be passed on to investigators via the charity Crimestoppers on 0800 555 111.