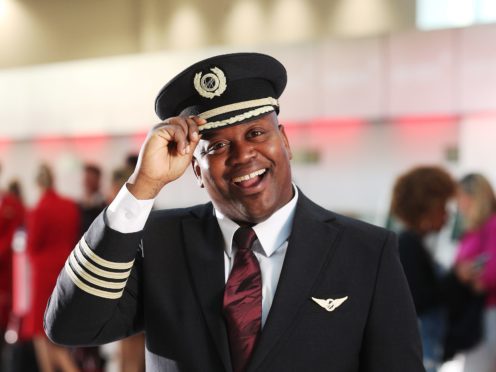 Tituss Burgess has said he is grateful Donald Trump is the president because it has "caused an awakening like we have never had in American politics".
The Unbreakable Kimmy Schmidt star urged people to "stay alert, stay awake, stay woke" in the run-up to the midterms in the US.
Burgess, who is best known for playing the flamboyant Titus Andromedon in the Netflix series, told the Press Association that he is particularly concerned about rights for LGBTQ people.
He said: "Now more than ever we need to keep our minds and thoughts on that, because all of our rights, especially over in America, under that current administration, they're in jeopardy.
"We need to be out, loud and proud and keep reminding people of how we got here, why we got here and why we need to stay here."
He added: "I don't want to say it's scary, a time of heightened alert is a better way to say it.
"With that heightened alert comes a heightened sense of responsibility."
Asked what he would say to the president, he said: "I don't think there is anything we need to say to the president, what needs to be said is to the people, because we have the power.
"I would say to the people stay alert, stay awake, stay woke, go and vote.
"Stay as informed as you can and it starts from local government all the way up through the high ranks.
"Power in America is not designed to be a trickle down effect, it's supposed to start at the bottom and go upwards so the message is not to Donald Trump, it's to the people."
He added: "I feel grateful that he's the president and not someone else because it has caused an awakening like we have never had in American politics as far as people's awareness is concerned.
"And were we to have someone who is more suited or more closely agrees with what type of government the masses truly are deserving of and what they want, there would be a a contentment and a complacency.
"People would be slower to pay attention to what is actually happening in politics than they would be now we are on such a high alert.
"This is forcing everyone to pay attention and to realise even the smallest of changes in legislation under this man's tutelage is causing horrible ramifications."
Next year Burgess will host a special one-off flight from London to New York, hosted by Virgin Holidays and Virgin Atlantic, for World Pride, which will also commemorate the 50th anniversary of the Stonewall uprising in the city.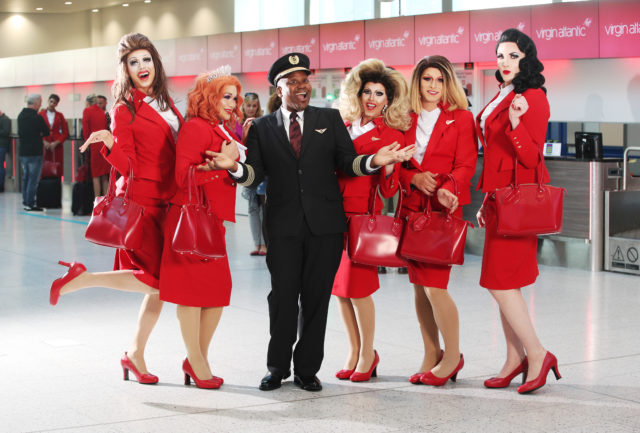 He said: "The flight from London to New York is going to be a party in the air, there are all sorts of events that we have planned, some live music performances and you might even get a song or two from moi."
The special Virgin Atlantic flight departs from London Heathrow on June 28 2019.