 Golf.
Surely (in this Coming Up Corner writer's semi-informed opinion) one of the most frustrating ways to spend an afternoon outside of an episode of Countdown?
While some of the more baggy-trousered amongst us love nothing better than whacking around a wee white ball for half a working day, there are those of us with better things to do.
And a new R&A survey has proved it.
Coming up in Wednesday's Courier we bring you the news that almost two thirds of players wish the sport took less time to play.
Patience is certainly a virtue, but three-and-a-half hours spent trudging around the wet rough looking for the grubby Titleist you keep battering towards a field of sheep is surely nobody's idea of a picnic?
In other news, we bring you an update on the Cape Town murder, have all the fallout from the demise of Tullis Russell and provide an update on those missing in Nepal.
All this and more, in your hole-in-one Wednesday Courier.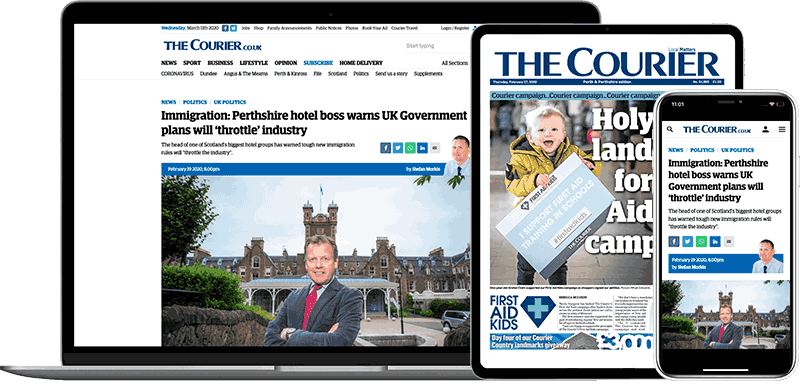 Help support quality local journalism … become a digital subscriber to The Courier
For as little as £5.99 a month you can access all of our content, including Premium articles.
Subscribe