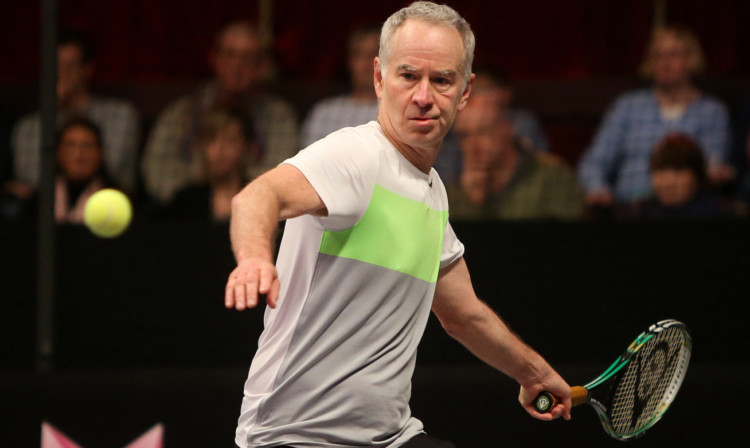 Judy Murray believes her son Andy and John McEnroe could be a perfect match as speculation mounts that the world No 8 might turn to the seven-times Grand Slam winner to be his new coach.
McEnroe has indicated he would be interested in taking on the Scot while Murray himself has conceded he could not afford to ignore one of the game's greats.
Judy Murray believes McEnroe's major-winning experience will count as a big plus after Murray split with another multiple title winner, Ivan Lendl, in March.
And she is also convinced the pair have all the attributes to hit it off provided McEnroe's other commitments allow for enough time for the relationship to work.
Judy Murray said in her column for BT Sport: "I can certainly see similarities given their youthful hairstyles and competitive attitudes on court.
"They have a lot in common but appointing a new coach whoever it may be is easier said than done.
"Maybe you're after someone to help you prepare for and win major events and that usually means an ex-player who's been there and done it.
"And perhaps most important of all is that the personalities fit as the athlete and the coach live in each other's pockets.
"Getting on with one another is a vital ingredient for a good working relationship.
"If Andy and John did get together, I could imagine them chewing the tennis fat for hours as they both have a genuine and kind of geeky fascination for the game.
"They feel the game the same way too. Both are brilliant touch players with a lot of court craft and they both hate losing.
"But I am not sure something could happen given John's varied workload, it's a big ask. I'm waiting to see what happens just as much as anyone else."
On the subject of McEnroe, Andy Murray told the BBC earlier this week: "He obviously has a lot to offer. It is interesting whether anything comes from it, who knows?"