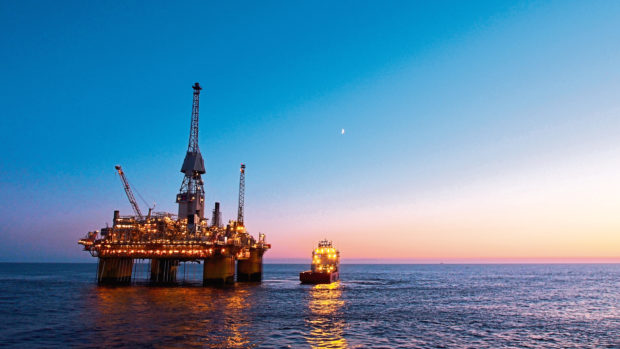 A dramatic crude price rout has left the UK oil industry on thin ice, with the supply chain expected to suffer the most "pain", a key trade body has warned.
In a new report full of dire predictions, Oil and Gas UK (OGUK) said the sector could make an annual loss in 2020 for only the third time in 40 years.
It called on the UK Government to provide a "Covid-19 resilience package" to protect jobs and businesses creaking under the weight of low crude prices.
Shares in producers and oilfield services (OFS) firms have plummeted in recent weeks – Wood was down more than 20% in London yesterday. Meanwhile, Rystad said more than 200 OFS companies in the UK and Norway were staring down the barrel of insolvency.
OGUK said that – based on a Brent price of $40 per barrel – exploration and production revenues would be about £15 billion in 2020, down 50% compared to 2018 levels, but enough to keep the basin cash-flow neutral.
However, if Brent averages $35, the basin would make a £1.2bn loss, despite production levels remaining roughly flat, and the positive impact made by recent cost reduction drives.
Brent, the global benchmark, is currently sitting below $30, having experienced a 55% drop since the turn of the year due to the breakdown of a production pact between Saudi Arabia and Russia, combined with the coronavirus outbreak's impact on demand.
OGUK acknowledged the price could fall lower, as demand looks set to contract for the first time since 2009. Goldman Sachs forecasts Brent could sink to $20 in the second quarter, though RBC Europe is predicting a $42 average for the year.
OGUK had hoped for an increase in new field approvals this year, with up to 10 getting over the line, but today admitted that outcome was "no longer likely".
The organisation said spending cuts would have a "very negative impact" on supply chain companies and that a high number of insolvencies and consolidations was likely and that access to finance would be "crucial".