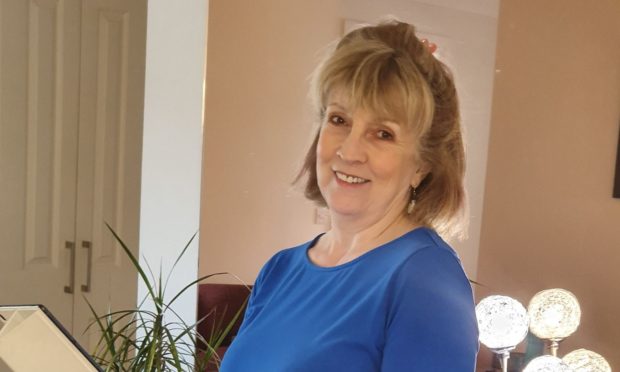 Janice Fraser's Comrie-based Dance for Life school boosts wellbeing
How and why did you start in business?
I worked for many years as a school administrator and subsequently in Support for Learning but didn't want to continue in such a sedentary lifestyle.
I took the leap and initially did a degree in Health Studies, then took a qualification in Exercise to Music.
How did you get to where you are today?
Once I had qualified, I started teaching dance classes in Comrie and Crieff and built a loyal client base from there.
A lot of my clients are older people and the benefits of the classes go way beyond the physical exercise. We hold social cafes after some of the classes, which really helps with mental and emotional health.
Who has helped you along the way?
I've had amazing support from my clients and from the venues I use for my classes, especially from Strathearn Arts in Crieff where I also launched classes for people living with Parkinson's.
When I first launched the business, I really benefited from support and advice from GrowBiz.
What was your biggest mistake?
It took me a while to find my niche and get the balance right in my classes between dance and exercise.
You have to start somewhere and as you get more experienced and confident, you become a far better teacher. In terms of my business, I wish I had invested in marketing earlier as it's so important in helping to become established and recognised.
What is your greatest achievement to date?
Launching the dance classes for people living with Parkinson's and other neurological conditions was hugely satisfying.
The classes really help with balance, flexibility and coordination as well as connecting people and alleviating social isolation.
How has coronavirus impacted your business?
I've had to move all my classes online so I needed to get to grips with Zoom really quickly but I got training and support from GrowBiz to upskill. I'm still working on moving the Parkinson's Dance Crieff online.
What do you hope to achieve in the future?
I'd like to run a mix of online and "in-person" classes and before the coronavirus pandemic, I was looking to start running classes in Dunblane, so I'll hopefully be able to do that when we have emerged from the other side of this very difficult situation.
Do you want to recruit in the future?
I had started to build a network of dance volunteers and experienced Parkinson's musicians before the coronavirus pandemic, so this is something I'd like to develop in the future.
What is the hardest thing about running your own business?
The paperwork.
Any advice to wannabe entrepreneurs?
You have to love what you do or you won't be credible. Have some capital behind you to help you get started and seek out the best training and support you can.