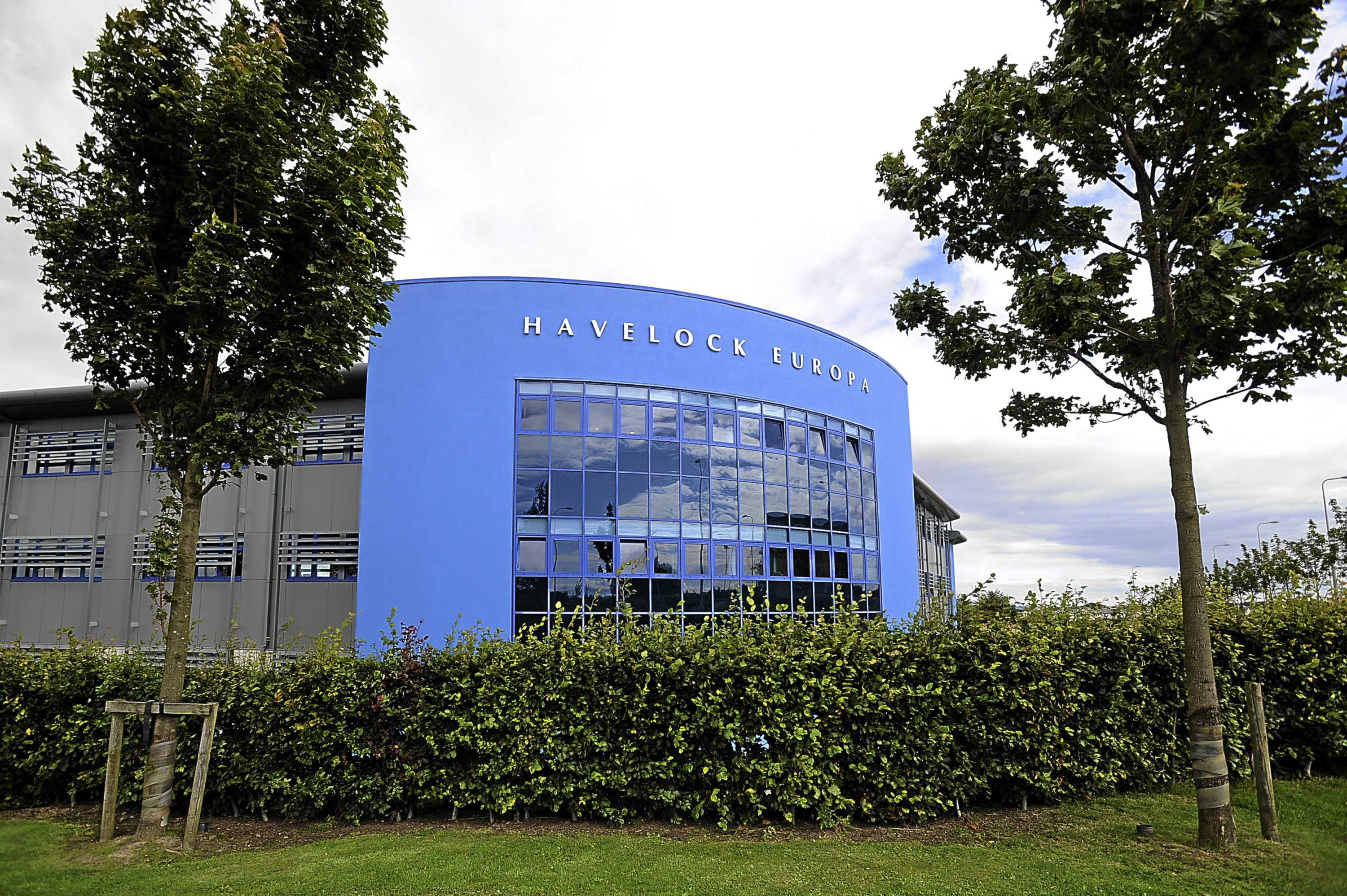 It's never good for a business to lose money but Fife firm Havelock Europa's achievement in restricting its 2015 loss to £600,000 was what the world of football could call not too bad a result.
When its main financial services customer Lloyds Banking Group delivered the bombshell that it was not renewing a £14 million contract, the prospects for the shopfitting and interiors firm looked bad.
Fears of job cuts were quickly realised as 111 staff – almost a quarter of the workforce – departed.
Some had been with the company for many years and had played a full part in Havelock's previous success including a 2014 profit of £400,000.
The jobs were cut in an intensive "right-sizing" of the business, an expression that may seem cynical to some, but what was the alternative?
Possibly goodbye Havelock.
The restructuring also saw a change to a simplified structure and process to make Havelock more agile and better able to meet customers' needs.
The people who were kept on, in the words of chief executive David Ritchie, were those most likely to adopt and develop the new strategy.
It's early days but there are signs that the restructuring action is working.
Business was reorganised into three divisions with the long-term aim of no single customer having more than 10% of sales to prevent the risk of another Lloyds-type bombshell threatening the survival of the firm.
New customers have been won by the retail and lifestyle divisions, and although their orders are small Havelock thinks the customers will place more work as their relationship matures.
Progress is expected with the corporate services division and Havelock believes its "one stop shop" approach, allied to its strength in the education sector, will help win business in the major public sector market.
That is a market where payment is guaranteed from Government-funded bodies in primary education, healthcare and student accommodation.
The severe jobs cuts and restructuring action cost Havelock £1.9 million, and contributed to an operating loss of £2.4m and a group loss from continuing operations of £0.6m.
The restructuring payment will not be repeated, and chairman David MacLellan said the full benefits of the management moves would accrue this year.
Havelock ended last year with a larger net cash balance than the previous year, and was debt-free for a second successive year.
Its higher order book of £25m (last year it was £20m) gave him encouragement for this year.
Havelock was also continuing to invest in its graduate and apprenticeship programmes, evidence that it is planning for the future.
Market expectations for the first half of this year are on track, and David Ritchie said the firm is cautiously optimistic for the full year.
So to go back to football, Havelock's experience could be like a team losing the first leg of a two-leg tie but with the promise of better prospects in the second leg – so there's still all to play for.