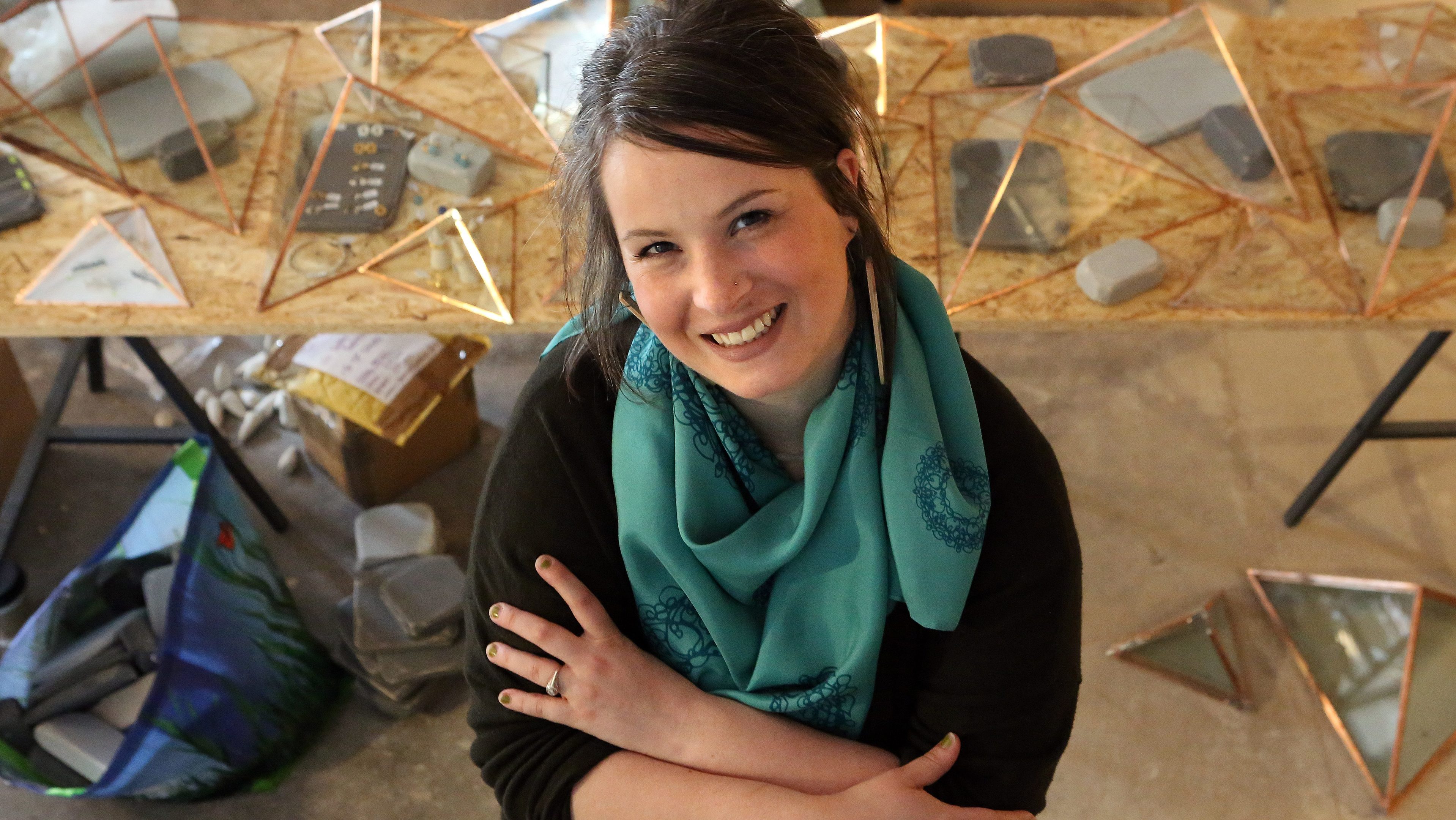 Michael Alexander speaks to award winning Dundee-based jeweller Joanne MacFadyen about 'finding the right path' in life.
Joanne MacFadyen knew her heart wasn't in her business studies degree when she went home from Strathclyde University to East Kilbride each night and spent more time making jewellery than taking to her books.
The then teenager had dropped Higher Art at school a few years earlier after being encouraged to study for a 'real job'.
But having come to realise quite quickly that she wasn't that academic – and with the support of her parents – she set herself on the path to what she really wanted to be – a full time jeweller.
"It quickly became apparent I wasn't going to finish my business studies degree. I hated it!" Joanne, now 32, says.
"But I then had a 'click' moment where I felt jewellery is what I should be doing. My parents were really supportive when I dropped out of Uni.
"But of course because I didn't even have Higher Art, I had to build a portfolio from scratch."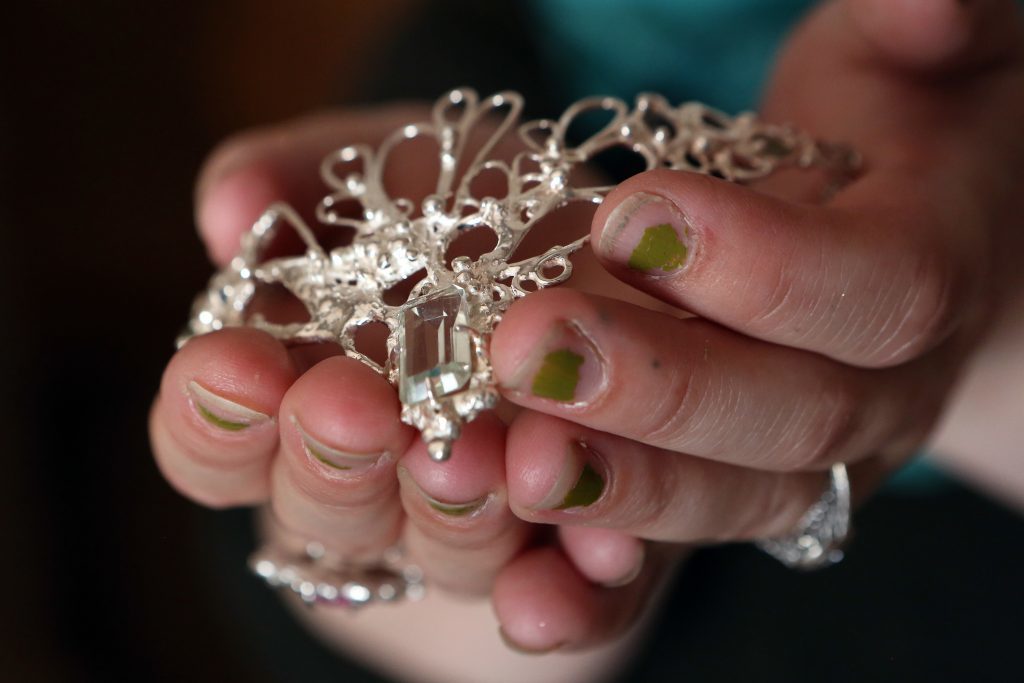 Joanne did an NC in Applied Art at Anniesland College followed by and HND in Jewellery and Metalwork at Cardonald College.
She didn't get into her first choice of Glasgow School of Art. But when her second choice, Duncan of Jordanstone College of Art and Design in Dundee offered her a place, she was delighted to accept – going straight into second year in 2007 – and has never looked back.
"I had never been to Dundee in my life before I came to the open day, and I remember being blown away," she continues.
"It was one of those days when the frost was on the hills at Perth. Then I saw the bridges, and I thought 'wow'. The staff was really welcoming and Dundee folk were so nice. They still are!"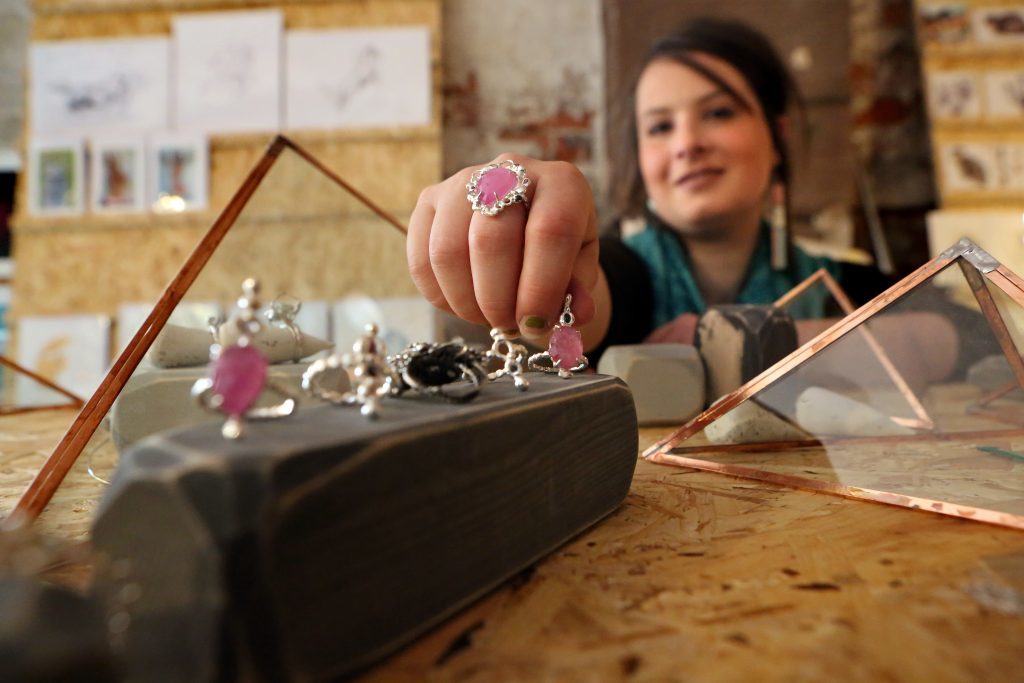 Graduating with a jewellery degree in 2010, she worked in retail for a year before embarking upon a Masters' degree in Fine Art.
"I'm a maker at heart, "she adds. "It was quite a leap to go from design to fine art, but I felt the fine art masters let me be creative. It was a tough but really great year, and I felt really accomplished coming out the other end."
Joanne got to know Kate Pickering at college – the founder of artist 'incubator' Vanilla Ink Studio – and from 2012 to 2013 Joanne was Vanilla Ink 's first Artist in Residence. During this time Joanne developed a series of new collections. Her year as Vanilla Ink resident closed with the launch of her residency debut collection at International Jewellery London. It also gave her confidence in her own jewellery style and gave her a sense of community.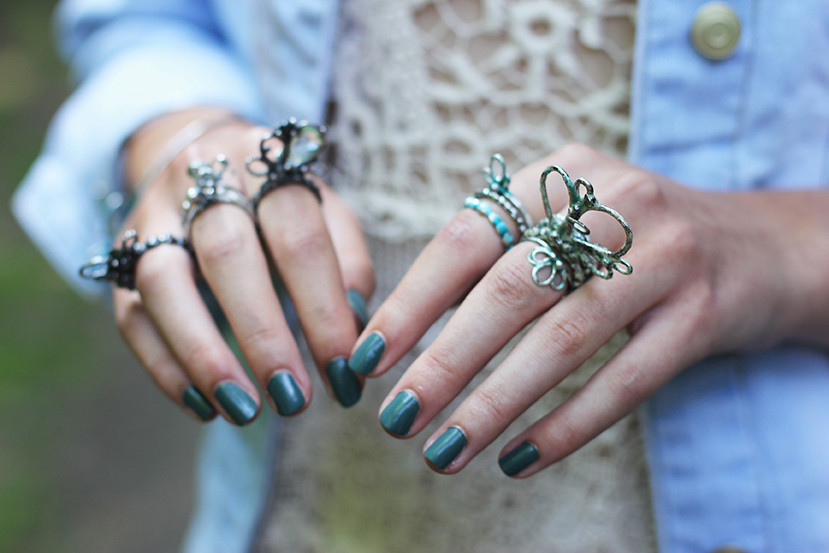 Joanne's work is led by a love of experimenting with materials and techniques and driven by a "wide eyed attitude to the world". She works with precious metals, precious metal clays, enamel and gemstones to create unique jewellery that have a decadently organic aesthetic.
She was inspired to found Tea Green Events in 2014, hosting unique pop up events to showcase the wealth of local, hardworking, creative talent in Scotland.
Based at the WASPS artists' studios in Dundee, Tea Green events – the name of which was inspired by the colour of the electrical pro-marker pens she likes to work with – aims to bridge the gap between consumers and local talent, creating craft markets with a difference.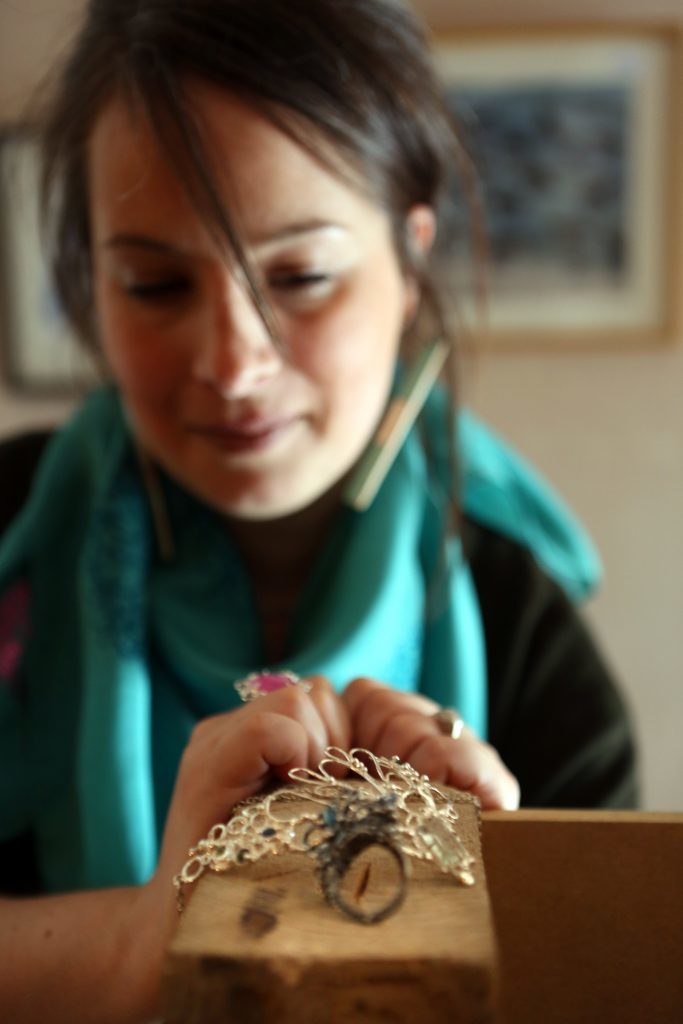 And Joanne is still on a high after running a number of 'pop-up shops' as part of Scottish Jewellery Week during the inaugural Dundee Design Festival in May.
"I'm quite experimental, "she says. "I like seeing how stones and metal react together. I'm a total magpie! I like to design around stones. My work can be very abstract. But I'm definitely happiest when I'm working on the bench.
"Tea Green allowed me to build my own platform for local talent. I'm definitely now on the path I was supposed to be on."