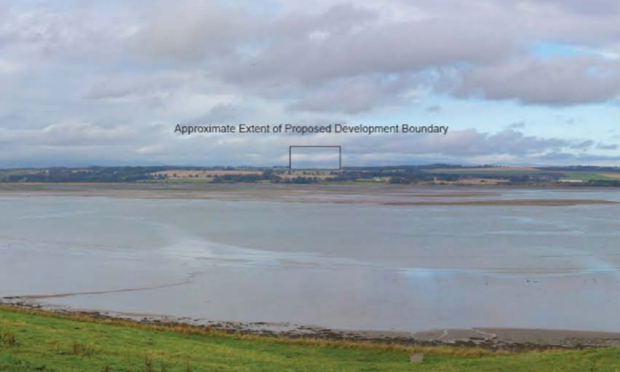 The green light has been given for a 40 megawatt Angus solar farm which could provide power to one of the area's biggest employers.
The scheme will see 140,000 solar panels placed on sloping farmland north of Montrose and a cable connection running four-and-a-half miles to the Angus town for a private connection close to the site of pharmaceutical giant GSK.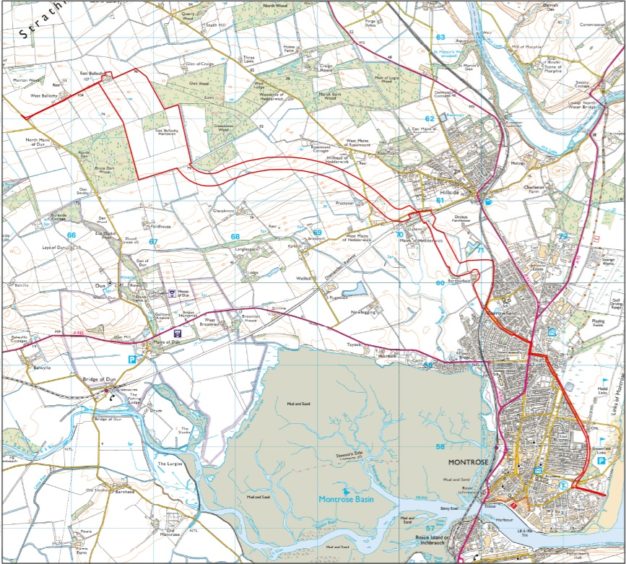 Angus development standards committee unanimously approved the multi-million pound Scottish Power Renewables East Ballochy scheme, which will also incorporate a 10MW battery storage facility and deliver sufficient energy to power the equivalent of 12,000 homes.
GSK has yet to officially confirm it is the end-user for the project, covering a site of almost 400 acres.
Scottish Power Renewables has also made no comment on the possible end-user, but has developed the plan with principal landowner Stracathro Estates for a site where a 19MW solar array was approved in 2014 but never progressed after planning permission expired.
Construction would be over a nine-month phased development, with the cable for the solar-plus-storage development running from the site north of Montrose Basin to the west of the village of Hillside, entering the town in the Broomfield area.

It will then run close to the Montrose links golf courses before terminating at a point near the GSK site.
Scottish Power Renewables project officer Daniel Ferrier told councillors surplus power could be exported to the local grid.
He said the topography of the land, just north of the historic House of Dun, makes the location an ideal site and the application had been recommended for conditional approval by Angus planners who said it would not create unacceptable amenity, landscape or environmental impacts if appropriate mitigation and planning conditions were attached.
Montrose SNP councillor Bill Duff said: "I am very pleased to see this coming forward.
"We are talking a lot about green solutions and this clearly is one. It's good news."
Conservative member Ron Sturrock said: "At a full council meeting in August, one of the motions we supported was for a local electricity bill and this ties in with that scenario."
GSK previously failed in a renewables bid for its Cobden Street plant after Marine Scotland blocked a scheme to place 15 wave turbines at the mouth of Montrose Basin to harness tidal energy.
It followed a 2012 rejection by councillors for two wind turbines at the site because of the impact they would have on the Montrose landscape.